Hey everyone, Motor BIKE RETRO style I guess?? I am a keen motor bike/scooter enthusiast, have 2 of my own, Naturally as I passed this in my adventures I just had to stop and take a sneaky peak and some pics, because why not this is as unique and as custom as it gets?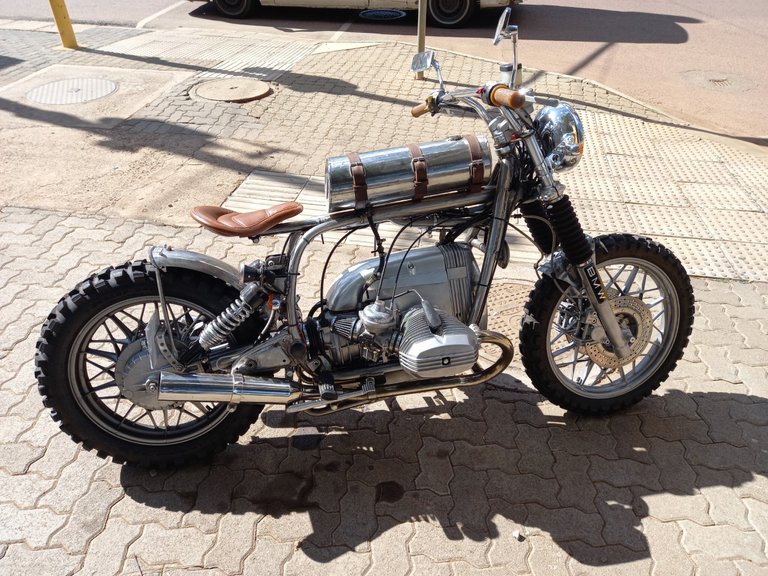 It says its a BMW it certainly is not. Not after all this custom work, what it however is possibly and I do not know too much about the vintage shapes (this looks as if it's a Twin) cylinder vintage BMW Re-Imagined, Retro style? I like it, Everything abut this bike screams BUY ME. The on-road original with OFF-ROAD wheels, such an oxymoron but it works.. I would love to meet the chap that made this and buy him a beer.. work of motoring art extraordinaire it totaly is!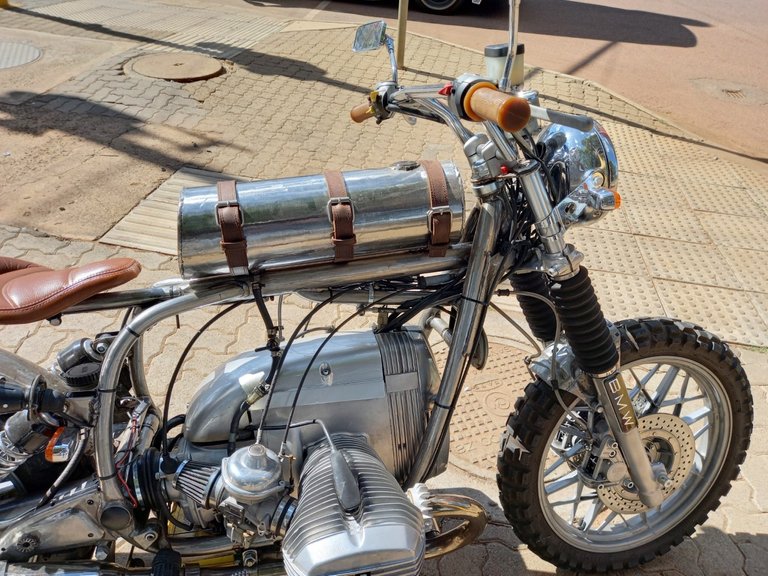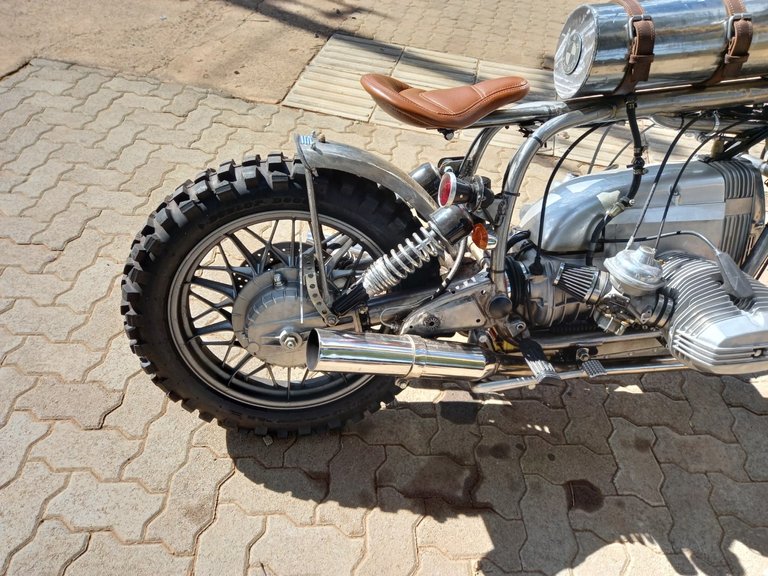 The look from the back, narrow but robust very sporty/retro indeed, I really do like this look alot!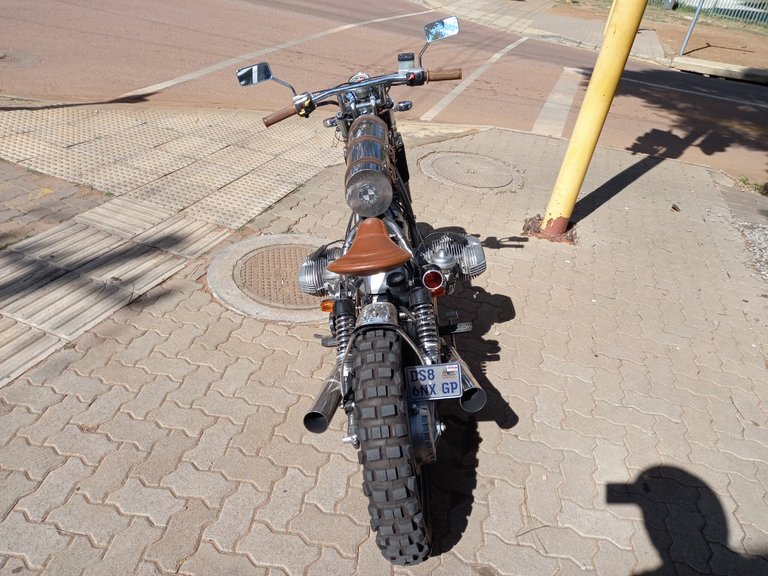 What else do I like about this bike? That epic petrol tank is really excellent and not like anything I have ever seen before strapped on with leather belts, so original, leather seat to boot, custom, nice colour, epic!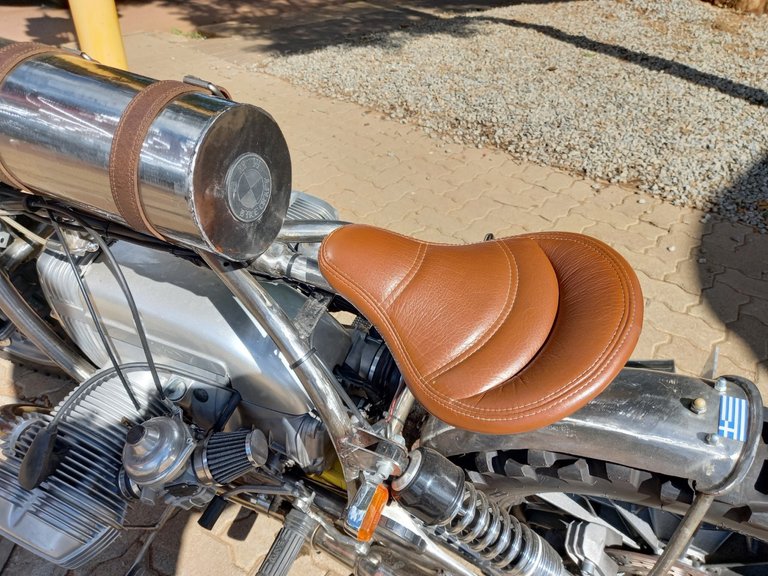 I don't know too much about custom bikes but from what I can see this is a legit hardtail (no shocks at the back) softail as this has shocks?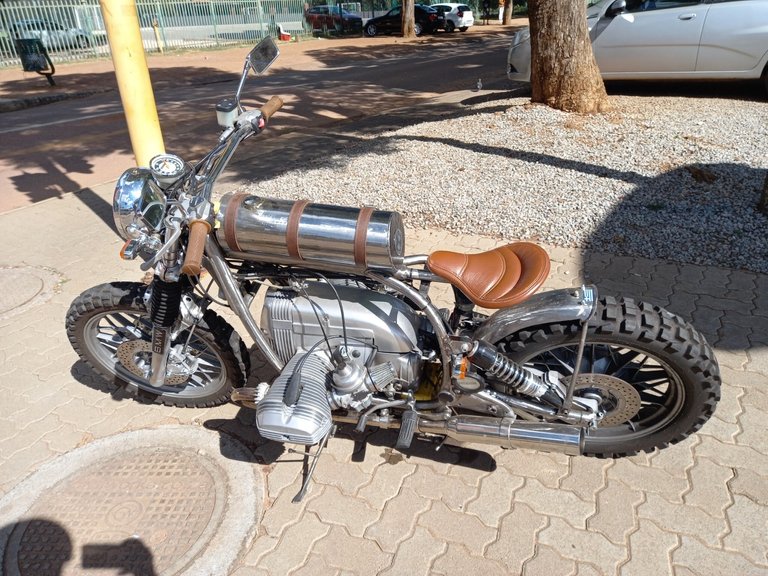 What ever it is and if its a BMW or not I don't care, I just love this bike and need to have one.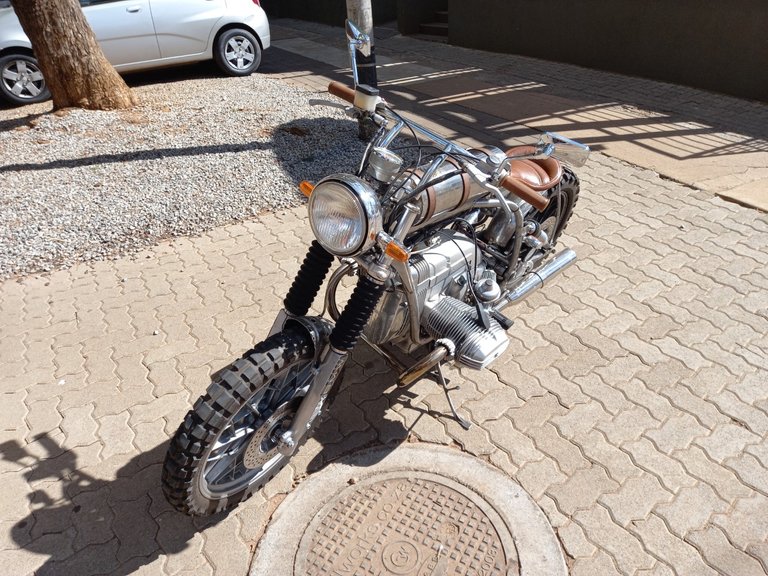 Have an incredible Tuesday!
Love light and blessings.
Cheer$;)