Greetings Steem friends, it's been a minute since we did a science, so let's dive right in to magnified gross things, shall we?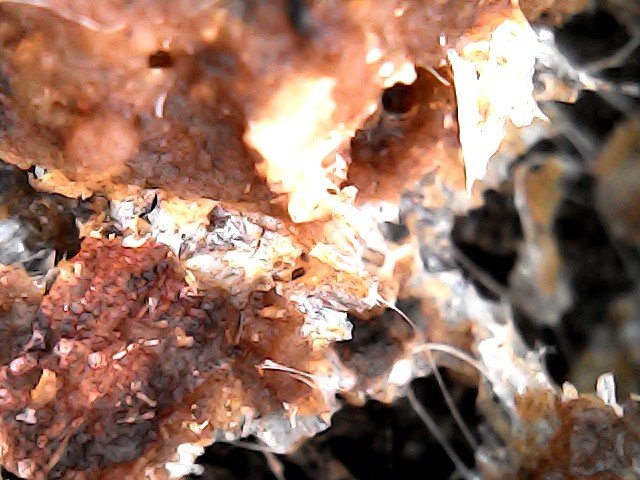 Whose home are you in? Mine. That's why you get to look at crusty cat barf under a microscope. You're welcome!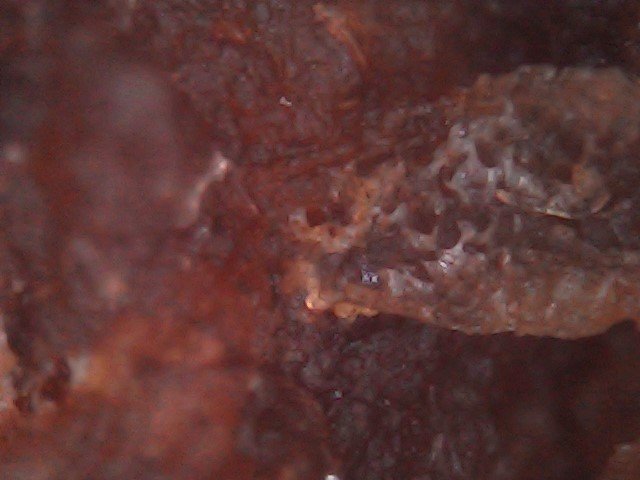 Even larger cat barf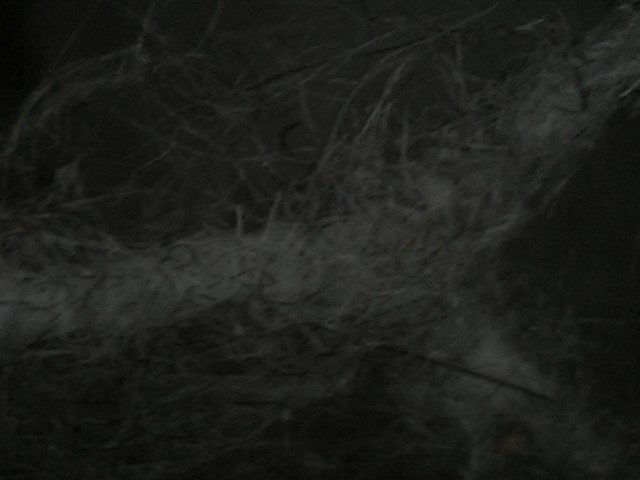 Okay the lighting on this one is terrible because I didn't MOVE it to press the microscope up against it properly (remember, I have one of those pen-style microscopes), but this is a spider web! I'm pretty sure this is Artemis' web as it was on one side of the fridge and he's usually hanging out on the other side when I can see him. Little One hangs out by the stove, and Luna lives in the bathroom. There's another one under the rocking chair in the living room that I haven't named yet. Those are the spiderfrens.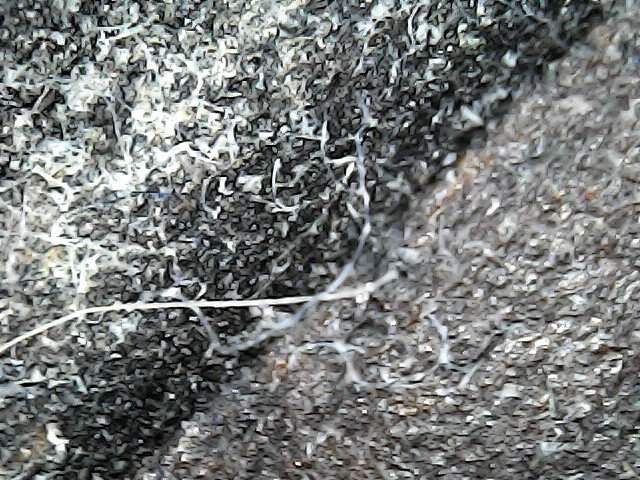 Dust! Yeah so I need to dust the mantle, what?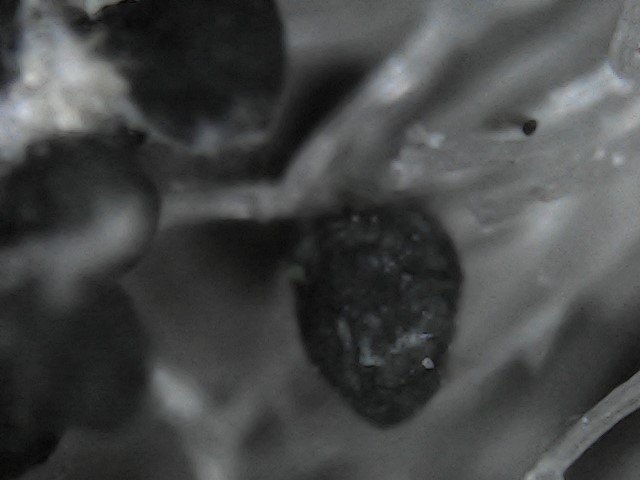 I unearthed what I hope (!!!) is the last cluster of cloth moth fuckery in the apartment the other day. I have been going weeks without seeing a single cloth moth, so I know I've got them mostly beat but I didn't quite have them annihilated. So after I pulled up the clothes that had gotten eaten (they were in the repair pile, ergo, not "away" in the closet or anything ...yeah so I'm not repairing them now), but before I vacuumed the floor around where they had been sitting on top of a box, I snapped this photo of what I'm pretty sure is their eggs in the carpet. Their eggs look like grains of sand, and when you've found their love nest you'll see what looks like terrible, cocoon-y dust, and sand. I washed off the box which definitely had eggs on it before I thought to break out the microscope, but there was this little cluster on the floor which I think was eggs too that I took a photo of. LOL. For science!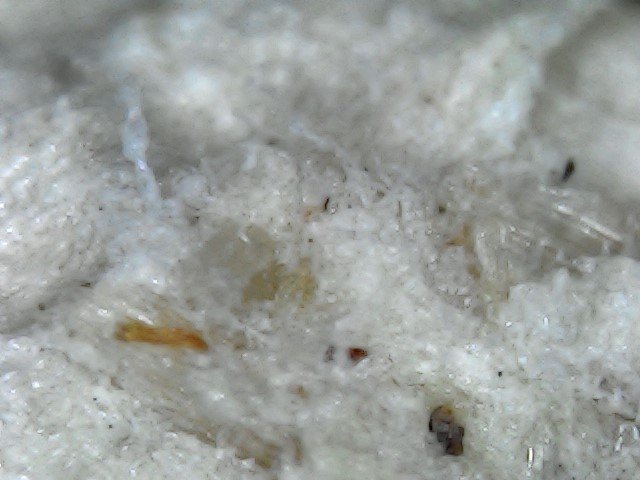 A grain of Okocat wood-based cat litter. LOL. I told you you are in the kitty kingdom...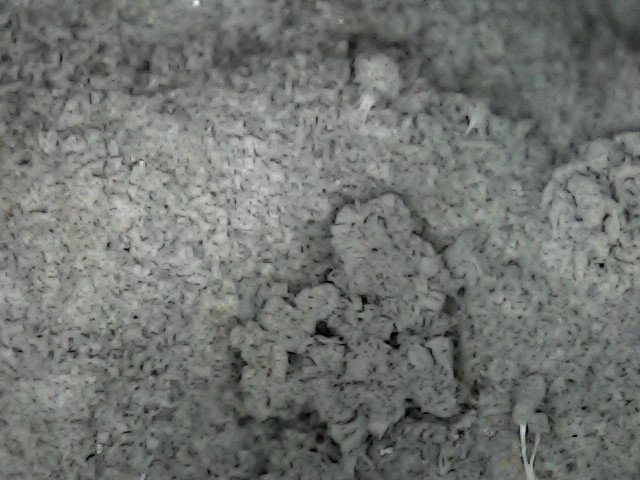 I saved the grossest for last: what inspired this post in the first place. Mold. I forgot about some citrus pulp I had in the fridge that I was going to try making popsicles with after I juiced the last of the citrus grew it totally on purpose for some cool microscope photography, yo.
So now that you think my apartment is a biohazard, I hope you enjoyed this edition of microscope photography! Have a wonderful day! :)
Use my link to join Coinbase Earn, and earn some XLM (Stellar Lumens) just by learning about it: https://coinbase.com/earn/xlm/invite/wts76nh3
Buy the Druid a coffee (or the kitties noms, more likely):