Welcome back to another edition of microscope photography! :D The theme for today is ...biology? Yeah, let's go with "biology." X3
Plants:
I finally got some good plant leaf photos! That makes me happy. This is a purple Wandering Dude leaf (if you're confused, a plant group I'm in discovered that the name "Wandering Jew" for this plant is really anti-semitic in origin - there was a medieval myth about a Jewish man who laughed at Jesus or wouldn't help him or something, so was condemned to walk the Earth until the second coming; then that myth was used as Nazi propaganda - so we decided to call these plants Wandering Dudes instead):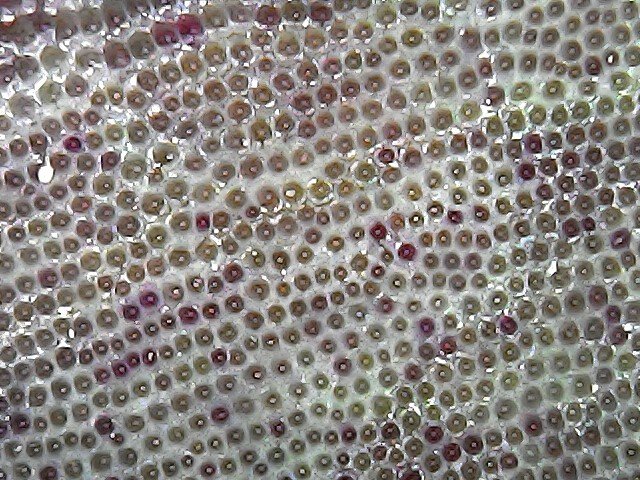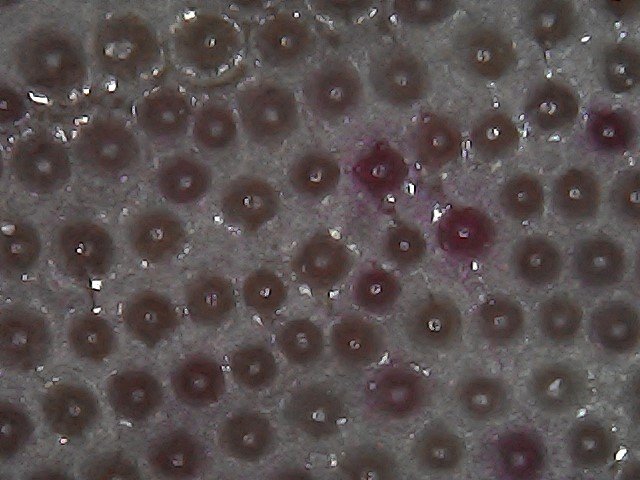 Green Wandering Dude leaf: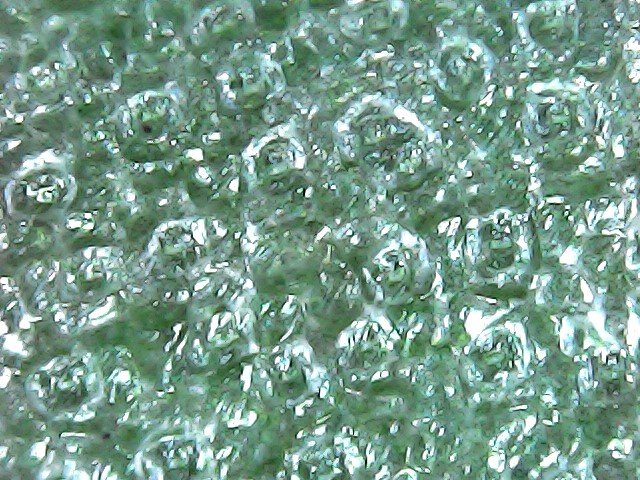 So you see how shiny the green one is? That was kinda the problem with some of the other leaves I tried. Maybe the purple leaf turned out better because it was darker. There are lights on the microscope that can be turned off, but then you can't see anything, lol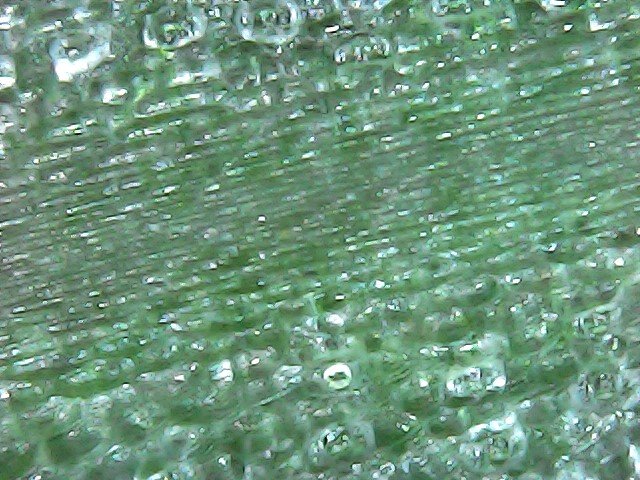 Hair:
My hair: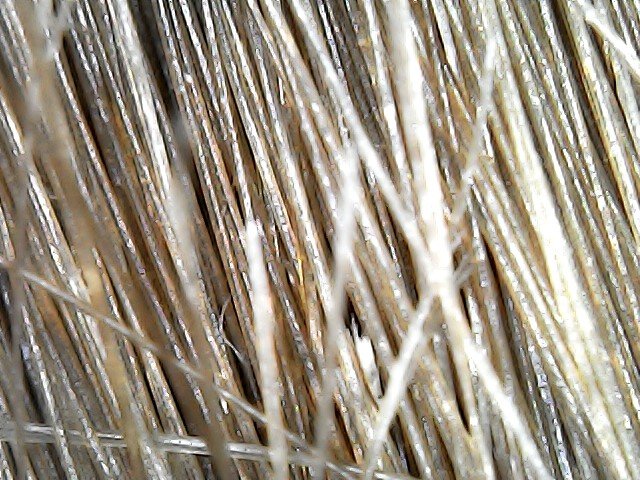 Mah blond straw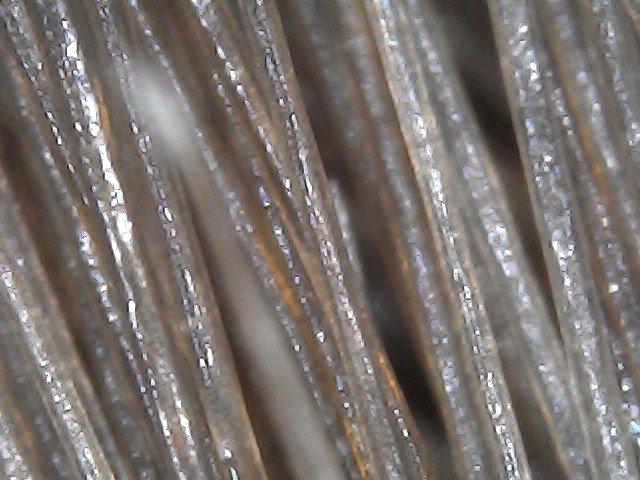 Maggie fur (she let me do it this time)!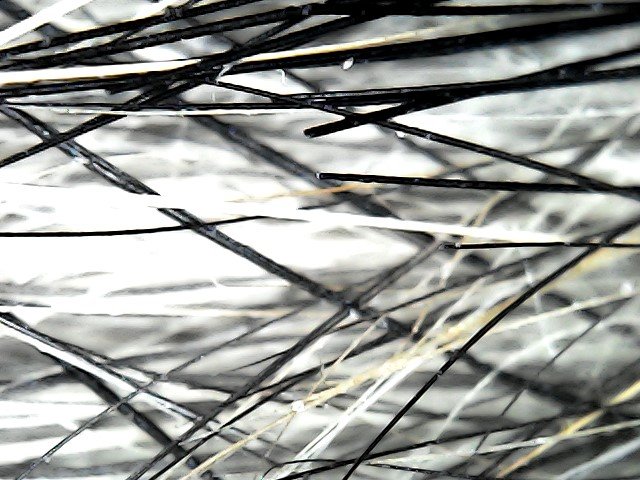 Kitty whiskers (I collect the shed ones when I find them, so no, I didn't grab my cat's faces and put a microscope to them, lol):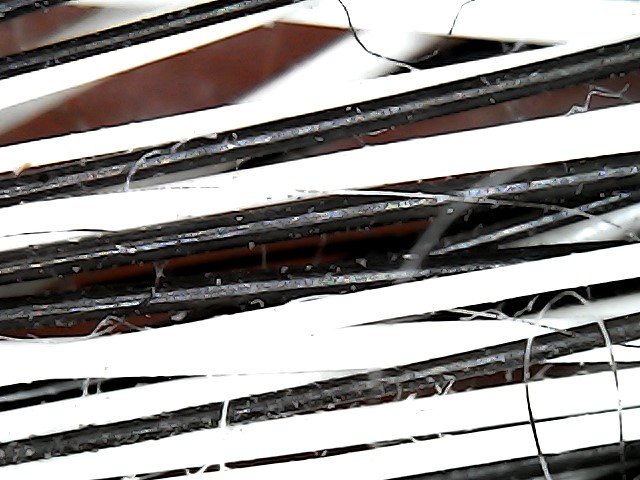 Wood: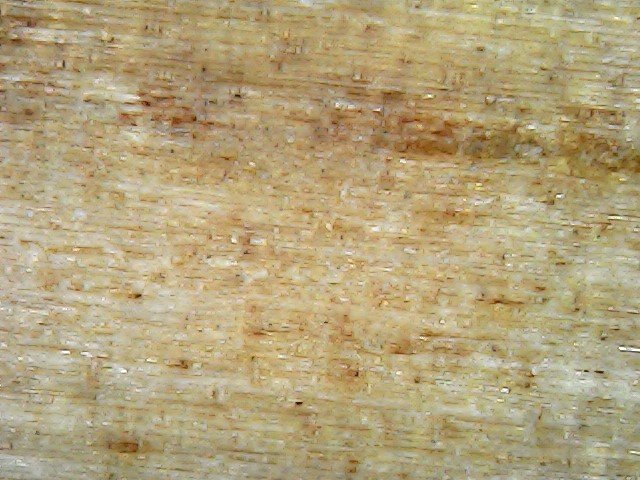 a canvas stretcher bar - one of those sticks you use to stretch canvas for painting on over and staple into place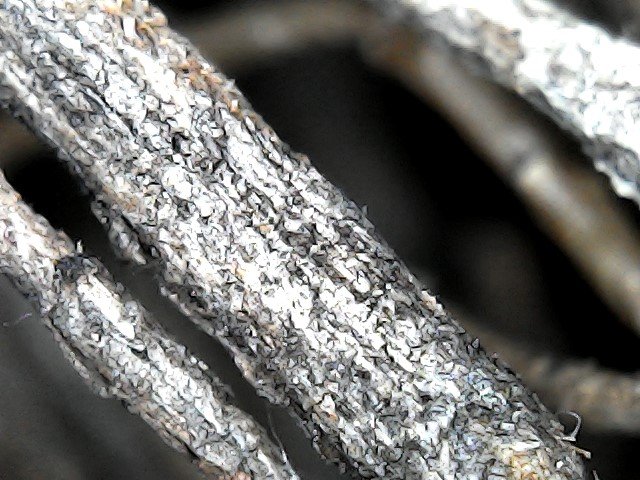 cinnamon broom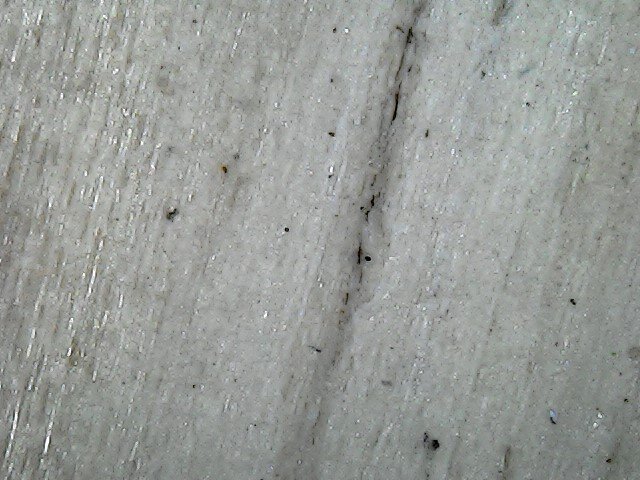 wooden folding table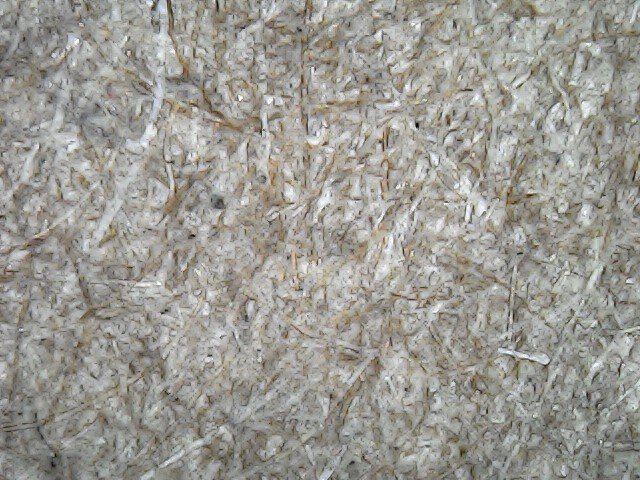 cardboard
Ashes & Dirt: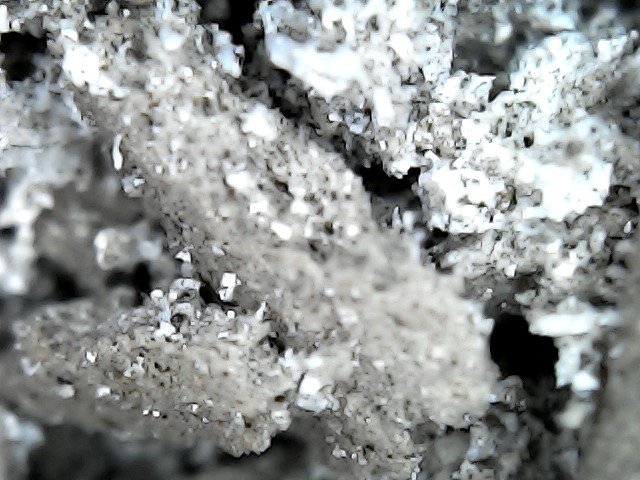 incense ashes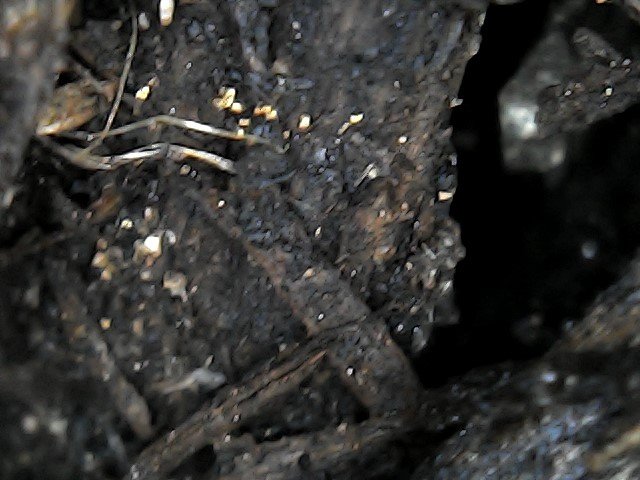 homemade compost
Leather: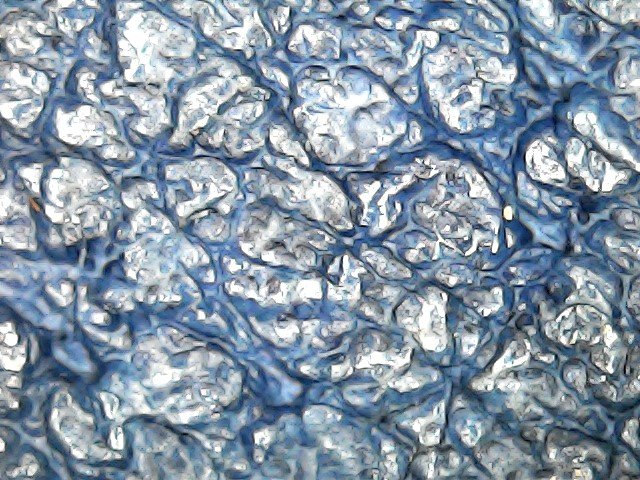 dyed blue leather pencil case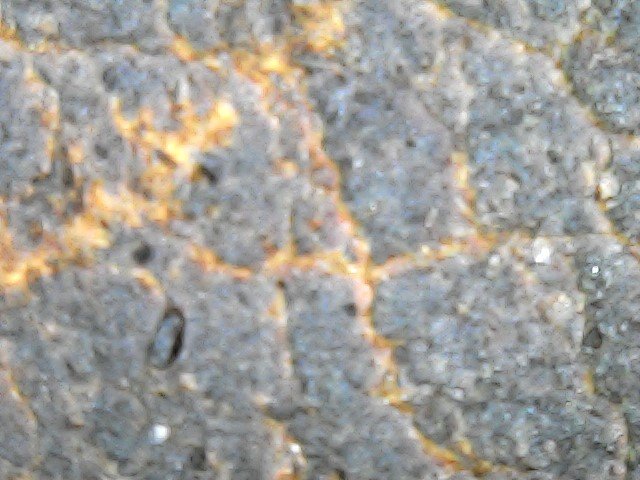 unworn leather from the side of my shoe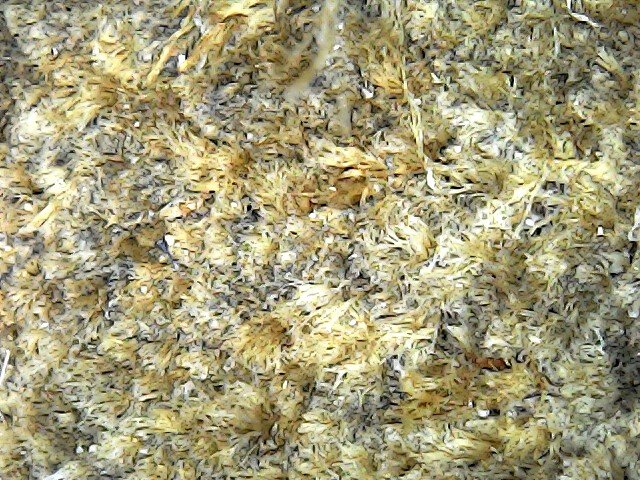 worn leather from the front of the shoe
So, these are what I am talking about. See that front spot on the shoe where I really need to polish it again? That's the cool looking last photo. Worn shoes for science? LOL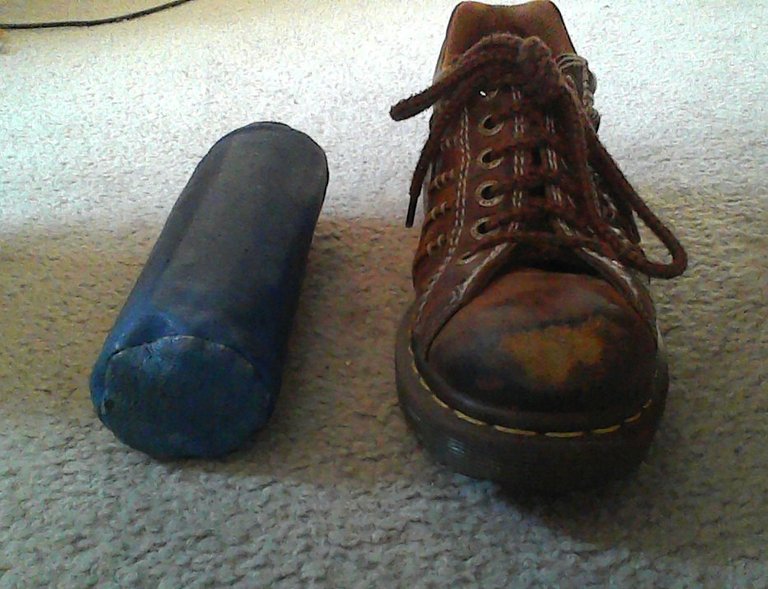 Silk:
Because you know I love me some fibers under a microscope.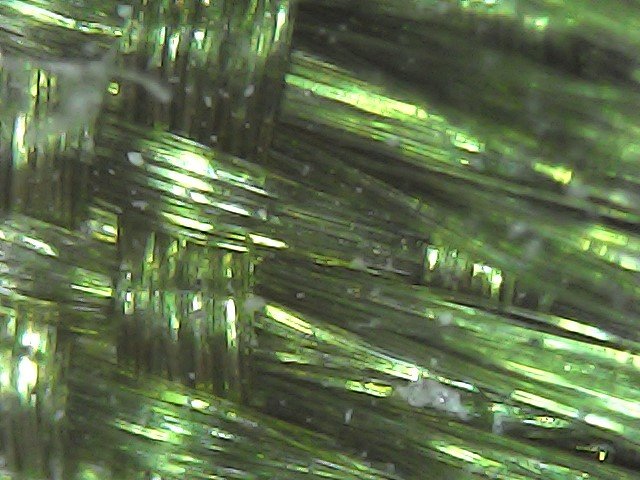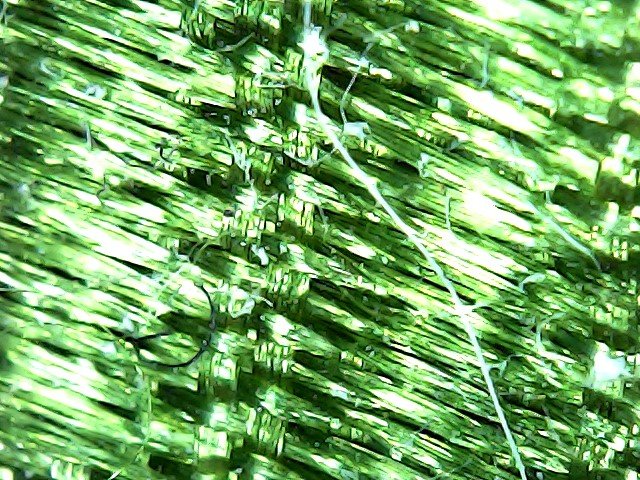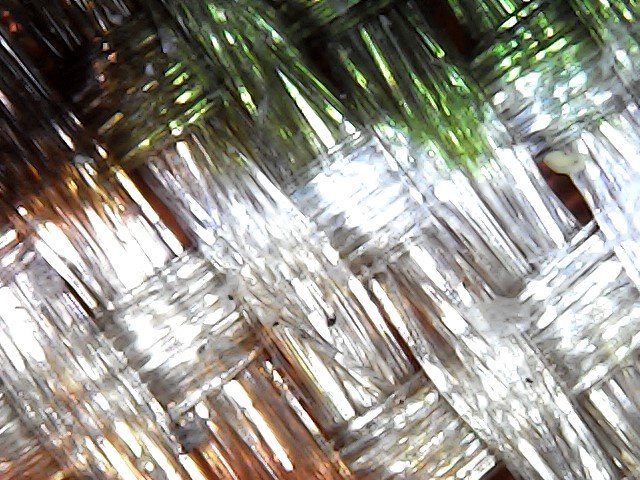 the silk photos are all from a skirt I have that is made from recycled saris
Cotton: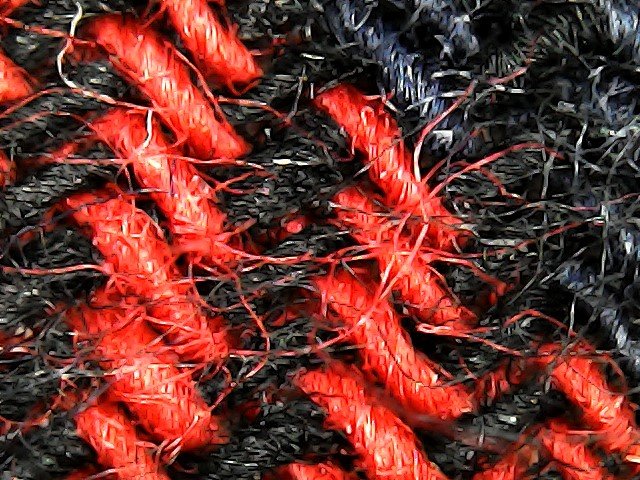 plaid, baby!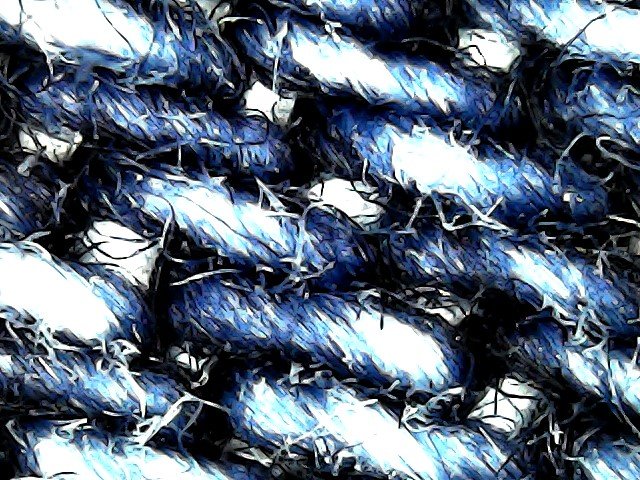 denim
Metal:
Okay, this last one is less "biology," but the photo looks wicked cool: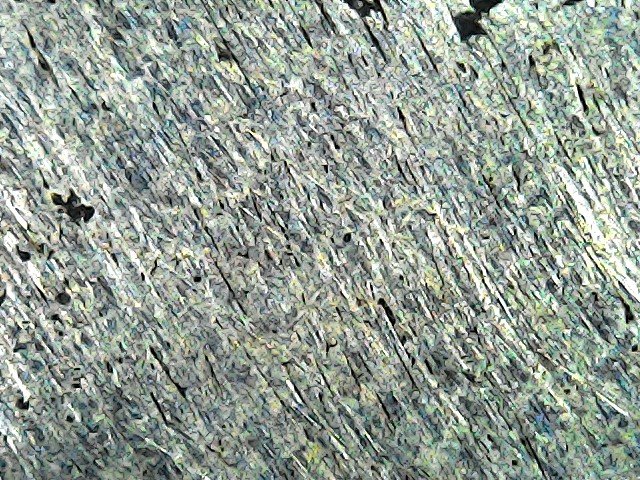 brass
So there you have it,
Phoenix has fun with his microscope again. I hope you enjoy these photos as much as I do! Have a great day, Steem fam! <3
My Ko-fi:

Plant a Tree For Free: