I was reading an article by @acidyo a few hours ago that followed a case where someone's work had been used without permission, and then YouTube banned the video by the creator for copyright infringement. This broaches one of the use cases that I introduced in an article last night that looks at earnings from many instances of the same content, that I will flesh out at a later point.
This is going to happen more and more.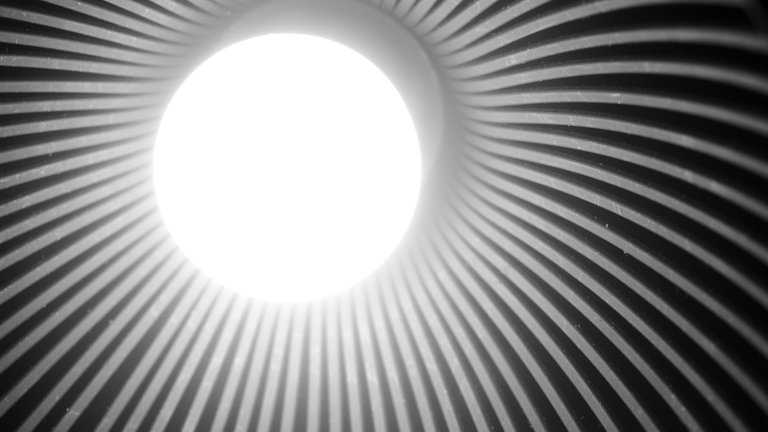 The other day I was listening to the @samharris (Sam, I have this account and you can have it at any point you want to join the Steem blockchain) podcast where he mentioned moving to a full-subscription model. For a long time Harris has seen the problems with monetization through advertisements and has recently rightly attributed the cancel culture of social media these days, as well as the loss of freedom of speech due to the reliance on the income.
I believe that going forward, blockchain is going to be fundamental in the cultural change of the internet so as to empower content creators and take away their reliance on centralized media for distribution and value generation. A huge part of the problems with the internet is that we as users expect content to be free, and we get it delivered free - without ever having visibility on the true cost we are paying.
The fact that many of the most valuable companies in the world give their "product" away for free should set off alarm bells. Do you believe a car manufacture could do the same and stay profitable? Of course, we at Steem know that the real value of these centralized platforms is the data they collect from a market they ferociously protect, so they can leverage the value of holding a scarce resource - information on our behavior.
What is happening is a slow awakening across the network as people are starting to not only hear about, but see and perhaps experience the problems with the current state of the media. People are encouraged to add their content for free in order to build a following and monetize, but at any point that platform can change an algorithm, ban or shadow-ban users and there is nothing that can be done. If monetized, you either play the game by their rules or leave, and all of the work put in amounts to exactly zero. It doesn't matter how big the following built is, most will leave with nothing more than their tail between their legs.
The social media industries turn over trillions every year, yet very little of it is used to support the very people who make it possible, nor is it used to improve much else in the world. It is almost completely extractive and has no interest or incentive to be anything other than what it is for as long as we the users keep using and buying into their model. Free content.
As they say, nothing in this world is free, a lesson we have seemed to have forgotten. However, due to the sheer numbers of people at a global level trying to "make it big" on the social media platforms, there is seemingly no end to the amount of people they are able to churn and burn. Not only this, due to the fact that most of the content of the world is housed in these centralized distribution silos, even when people know how harmful they are, they keep using them out of convenience.
But again, people are waking up and while they aren't all going to suddenly start blockchaining their content and developing better transparency of distribution and remuneration, more and more people are exploring the options. This means that there will be increasing discussion about creating freedom, and increasing attempts to limit freedoms by those who benefit from control. This will spiral and polarize - the people versus the profiteers.
While the odds seem firmly stacked in the favor of those who maintain control at present, the only reason they have resources to hold the reins at all is because we have provided them. Their entire business model of the free internet hinges on advertising, and that means the ability to sell products and services, and it is through this that their data gets contextual value. The driver of their wealth is the demand we afford them, our attention, and once we start shifting our eyes to other places, they start to lose the relevancy that makes their data valuable.
@Samharris used to have a Patreon account but ended it as he deemed it too risky considering what they had done to some other accounts due to advertiser pressure. Patreon is a great idea, but only if it has decentralized governance that protects user speech and content - like Steem. At some point, there will be a high-end blockchain Patreon version that someone like Harris will be comfortable to build upon because it will not be at the mercy of a board of directors, it will be community driven and trustless.
Steem already houses @threespeak, @dtube and @vimm and can host many more video serving platforms. Yes, there are kinks to work out, but the technology is developing quickly and creative solutions are always coming over the horizon. In time, the pressure to move away from the centralized platforms will surmount to a changing tide of user direction that will see more and more people look for alternatives - and the most attractive are going to be the ones that offer attractive and compelling content to experience, and ownership of the digital real estate to protect it.
In time, the volume of blockchained content and viewership will increase to the point that it becomes attractive for mainstream developers to build upon or, connect there existing solutions to. Remember that Steem is a distribution platform that is largely content agnostic and can house many forms of digital media and connect with existing sites. With the coming communities and SMT functions, this will develop even faster.
At the moment, the blockchain and crypto industry is missingl simpification and ease of use, it is not convenient, which is the major reason that people stick with the handful of evil that holds us digitally hostage. We make many of our life decisions on convenience, but it makes us weak. Some of us might look in the mirror and make an inconvenient change, many will stick to what they know out of convenience.
The changes that need to happen are not made at the flick of a switch, but the lights are slowly turning on - the internet isn't free.
Taraz
[ a Steem original ]