It's been a very long time since I last posted a Brainsteem mathematical puzzle. Under some prompting from @quantumdeveloper, followed by a bit of procrastination, I've finally got round to posting.
So let me start with a puzzle I posted some months ago but that never received a correct answer.
The problem with this problem is that the most obvious solution algorithm does give an answer, but it isn't the minimal answer requested!
So perhaps with some fresh minds on the case, this time will be different.
Contests need prizes, so the the prize will be one MAP FinTech token to the first correct answer plus one more token to either a random draw of other answers or to a comment of particular interest. If this latter sounds vague, then that's because it's meant to be - if it's interesting, and relevant, then it may be rewarded.
---
The Question
The diagram below shows a triangle constructed of four circles along each side.
Insert a different prime number within each circle in such a way so that the sums of the four numbers along each side are all equal.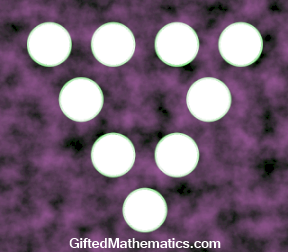 What is the smallest possible sum of all nine primes?
---
The Prize
One MAPR token to the first correct answer plus one extra MAPR token to any interesting comments!
---
---
Building Steem's Fintech

[BUY MAPR] - [READ MAP REWARDER]