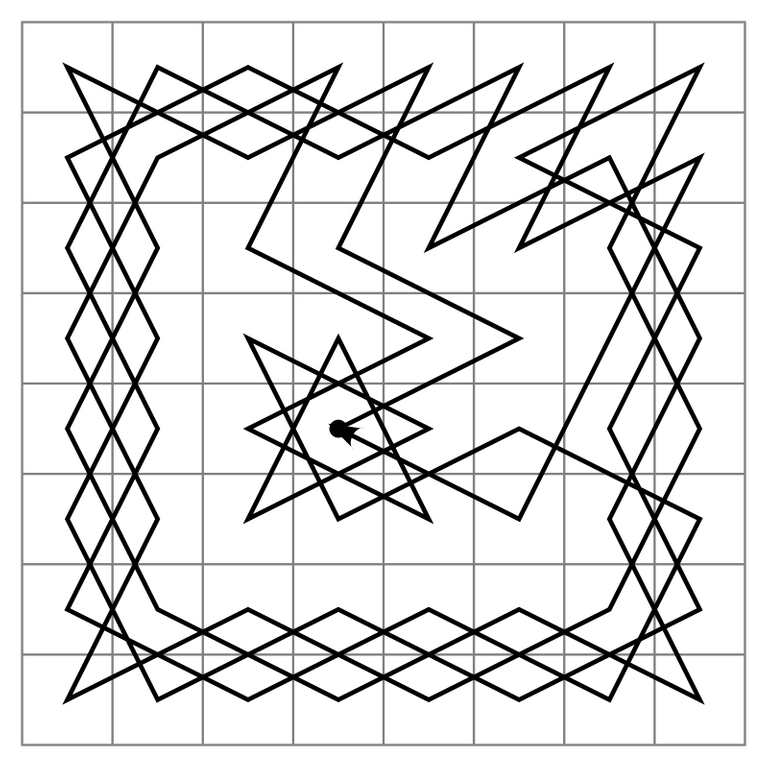 Chessboard is a square 8x8, with 64 points total. Did You know that it is possible for knigh to do a trip thourgh every point such that it visits every point exactly once? And there are many ways to do that. Above You have one opportunity. The first method was described in 1823.
Mathematical object "graph" can be though as a set of points (vertices) and set of lines connectign them (edges). Path between points is a trip from the start to the end, travelling through edges. Path which visits every point of the graph is called Hamiltonian path. If the start of the trip is also the end of the trip, we call it Hamiltonian cycle.
In general, it is not easy to check if a given graph has at least one Hamiltonian cycle. IF graph has n vertices, there is not known polynomial-time (on n) deterministic algorithm checking that for every graph.
Trip of our knight is exactly Hamiltonian path. The journey on the image is even Hamiltonian cycle, as D4 is both start and end of it. If someone will find such algorithm, he will obtain 1000000$ (which is extremely unfair in our world, because stupid celebrities get such money for a few posts on Instagram) and eternal fame.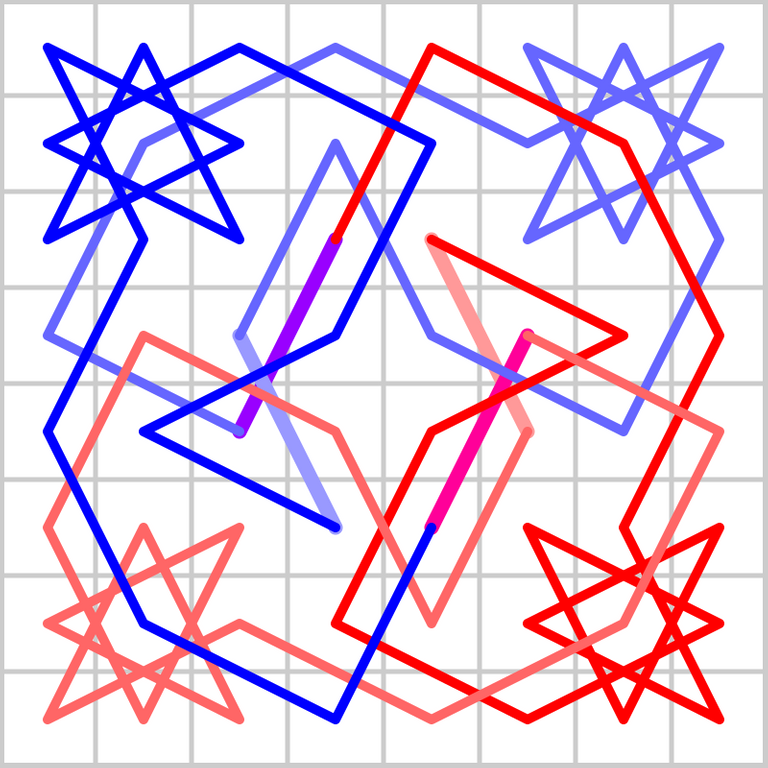 Here is another example.
Graph theory belongs to subjects of mathematics which I like to call "5 minutes to learn the rules, whole life to master." It may look easier for non-mathematicians at first when compared to hieroglyphs which are written on differential equations or algebraic topology, but it is not the case. Every branch of mathematics can be as hard as we want :)
Source of images:
https://en.wikipedia.org/wiki/Knight%27s_tour