Hello everyone!
This was shared last night on a Telegram group and it lead to some confusion as everyone kept throwing out different results. I don't think the image is copyrighted so I hope it's OK to share it here.
Can you guess the result without cheating...? Pay attention to detail and you'll be fine!
Let me know the answer in the comments and the process you used to get it.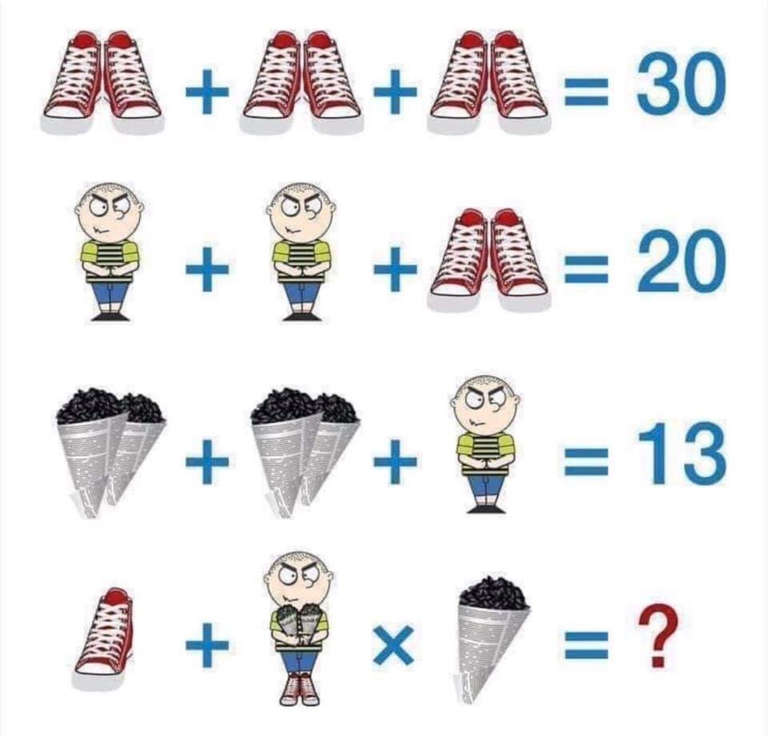 Sorry, there is no prize as I want people to solve it without resorting to Google. Do it for the fun, please!
---