Hello Stemians,
At the beginning of my Steem Journey, i wrote about a Design Related Topic:
---
Expanding your knowledge using ui/ux design tools
https://steemit.com/adventure/@bravedevelopment/design-ui-ux-and-and-design-tools-expanding-your-knowledge-and-experience
---
To this today, i want to share with you some pieces of my experience working further with Photoshop CC 2019, or at least trying to work with it 😜
Challenge: Creating some Gifs Examples using Photoshop as a Design Tool and some images/banners as reference.
If you want to get started using Photoshop i would suggest started with some GIFs. Gifs are awesome and pretty comfortable to start with.
What you will need:
Junior Experience using UI/UX Design Tools (Recommended Photoshop)
Photoshop (Personally i am using Photoshop CC 2019)
Some images or banners to start with
then you can start, trying to create some animated layers with the images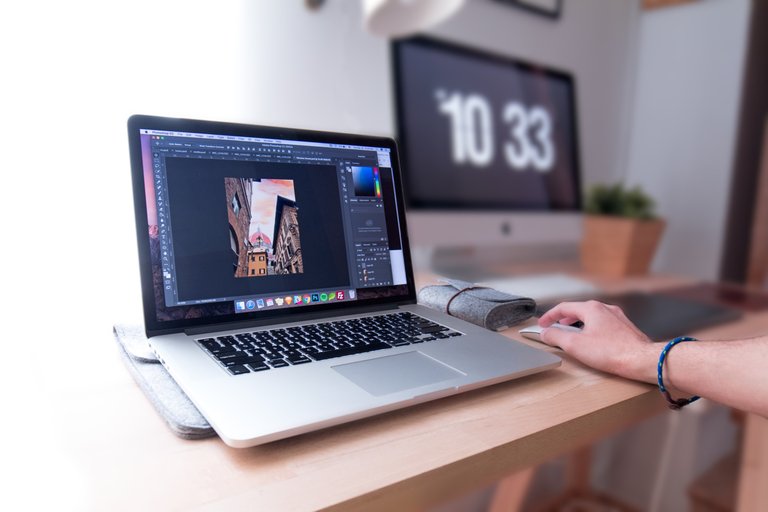 Photo by Domenico Loia on Unsplash
Some skills needed for this challenge that you might have or might learn during the process of making the GIF are:
🔵 Creation of Empty Project
🔵 Create some layers needed for you GIF
🔵 Adding some transitions for the layers
🔵 Positioning of the frames into the appropriate layers
🔵 Adding Some Animation
🔵 Changing Transition speed for the GIF
🔵 Put some your banners into the motion
🔵 Export the GIF and there you have it
At your first steps, you might find it a bit difficult, but take the challenge and make it yours. I am sure that you will love it.
Gianni