Hey everyone, have you ever heard of @dswigle and her epic #marketfriday? If not where on Earth have you been? Head off over here give her some love submit and post and partake in the epic action: https://steemit.com/hive-196308/@dswigle/auctioning-off-market-friday#comments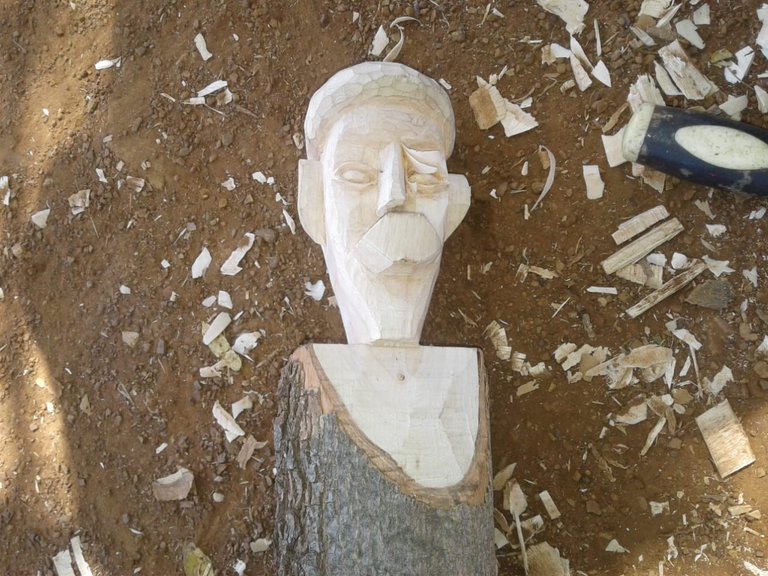 Today I wanted to do something special in the 'African Theme' and what better than true African Wood Carvings ?? I have not entered for a while (with the birth of my son etc) so today decided to do something different and nice especially for my international friends who need a good dose of African Art?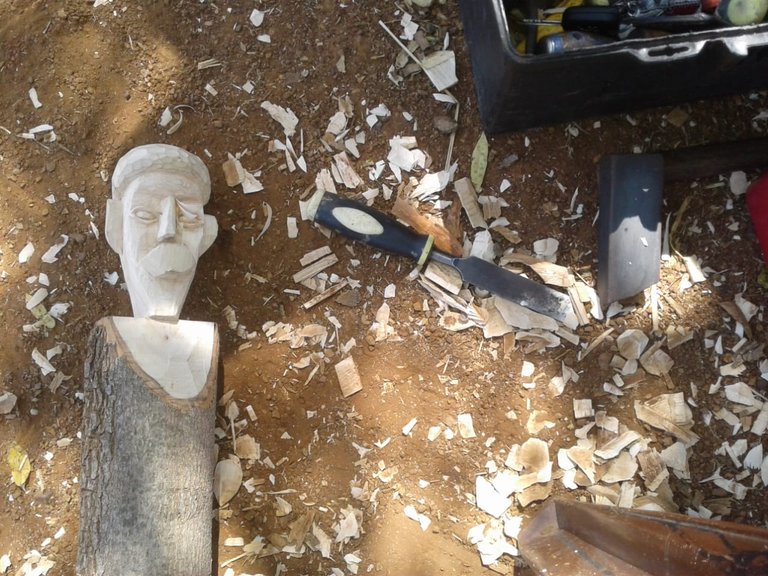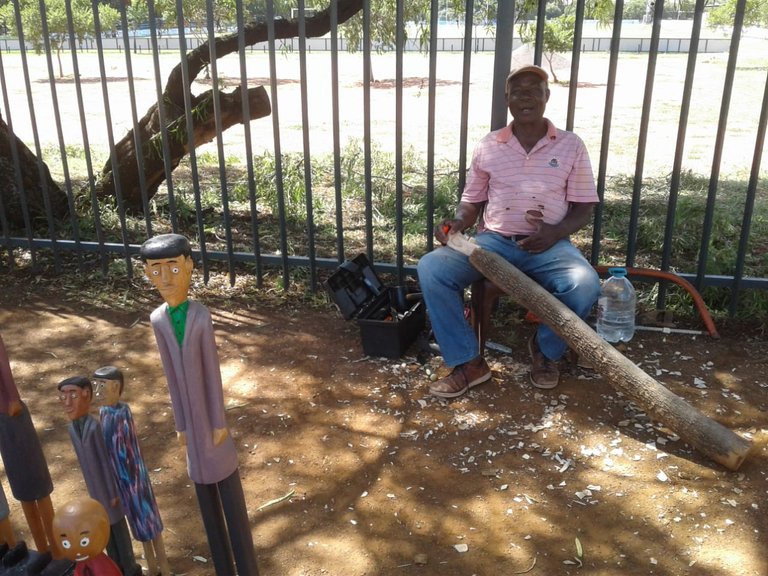 How talented is my new friend and artist who makes these epic carvings? His name is Joseph and his talent sublime. He has been making these African Carvings for some time now. The unemployment rate in South Africa is very high, that been as it is, many folks (myself included) are forced to work for themselves.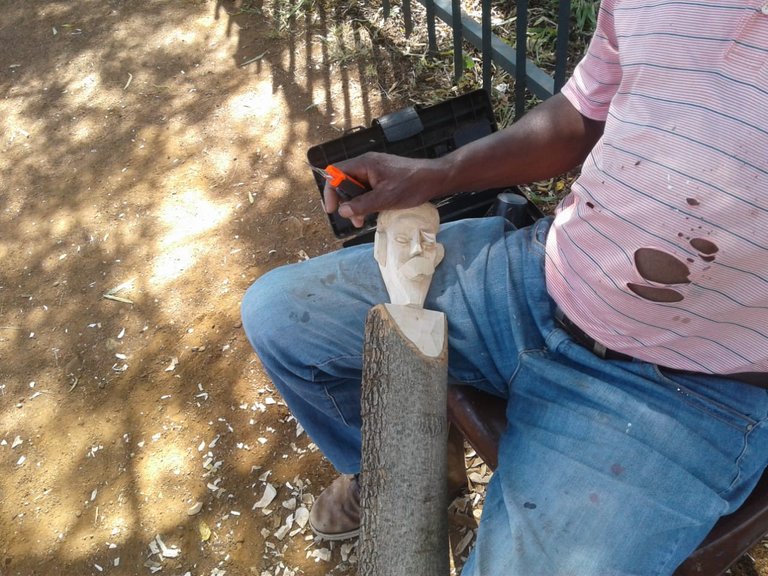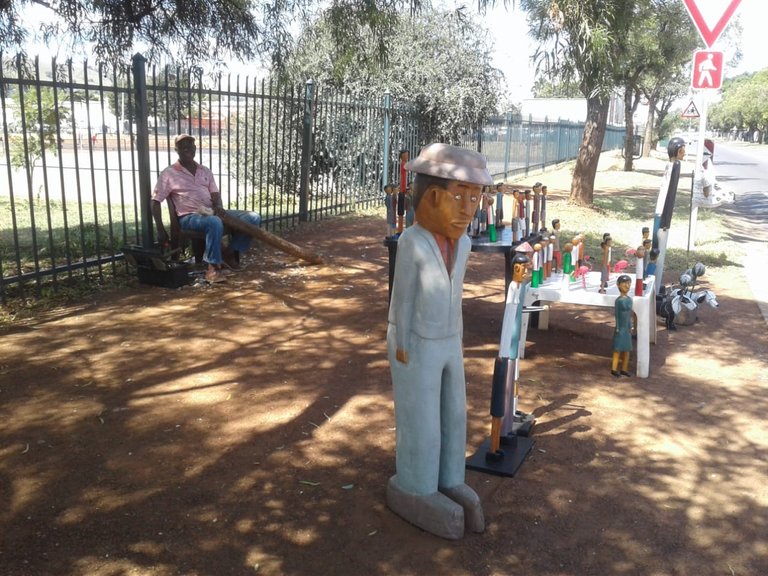 My son was born two weeks ago. I go and visit him 3 times a week (his Mother's wishes :( ) and en-route on this fine day discovered Joseph and his amazing art. So pulled over the side of the road to take a closer look.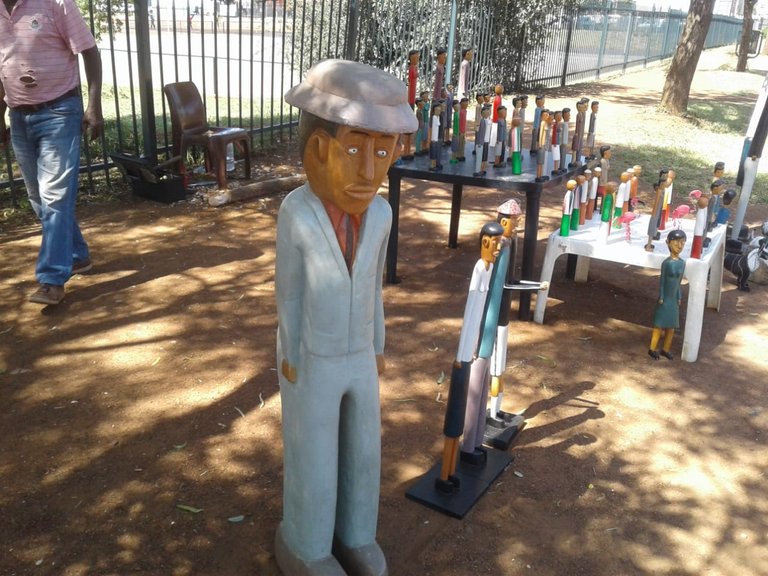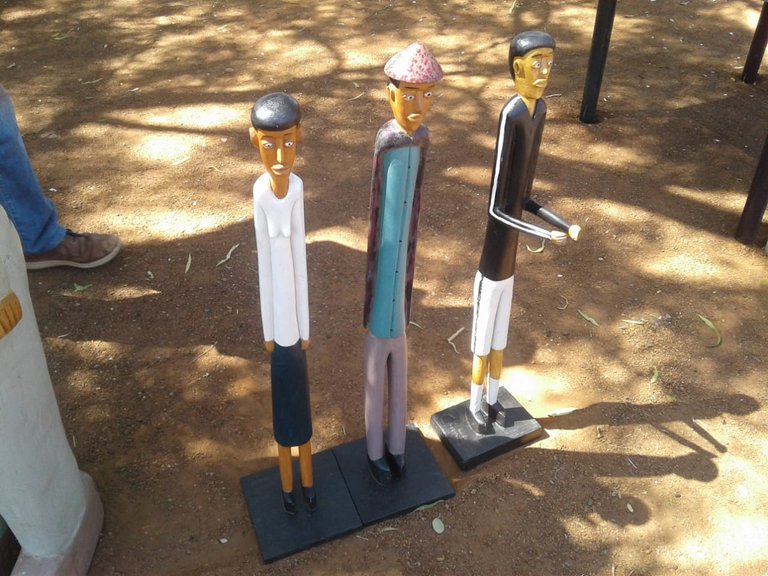 Upon looking at the first few pics it is tough to imagine that the finished product would look like this, but alas it sure does and how brilliant they are. Joseph's wood carvings are carefully crafted from all different type's of hard and soft woods. The one in the first pic a Jacaranda Tree, This biggest finished carving out of Meranti.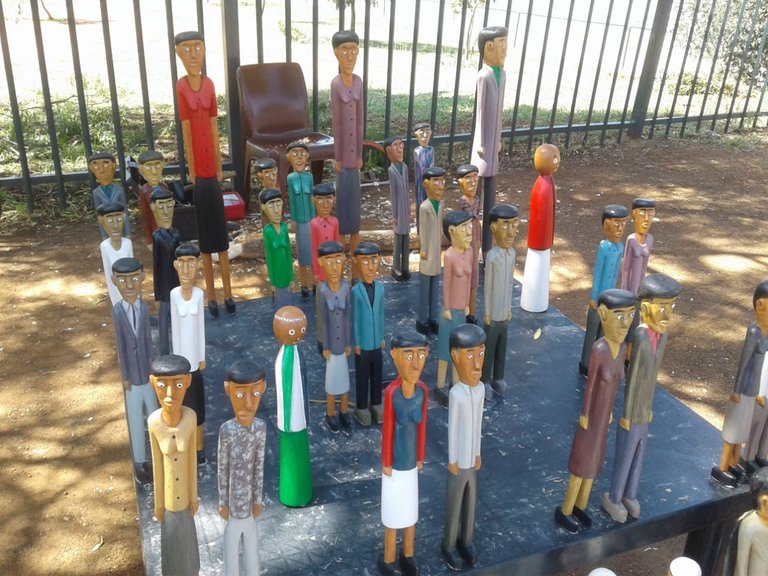 A nice smile from Joseph whilst he practices his craft.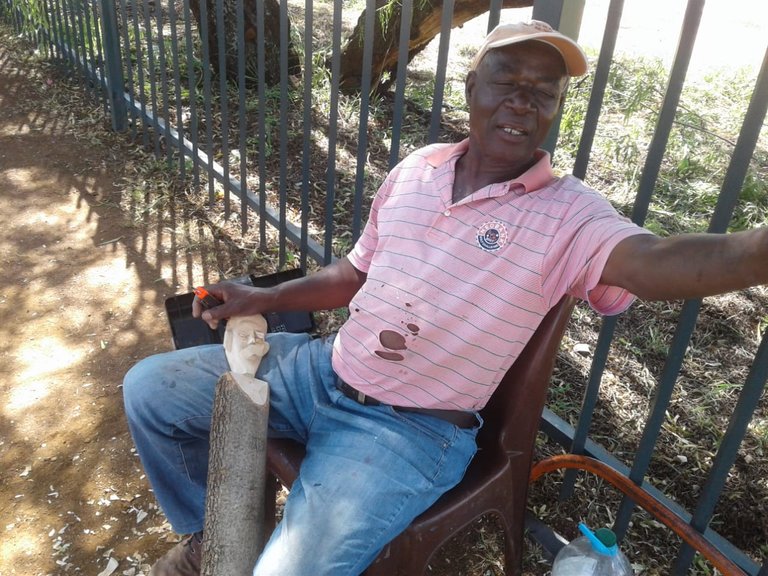 Joseph's speciality are these Wooden 'humanoid' carvings but can also do custom wooden orders to your specification. This largest Carving will set you back $200 around R2500 and took him around 2 weeks to make. A long time for so little money, actually rather sad.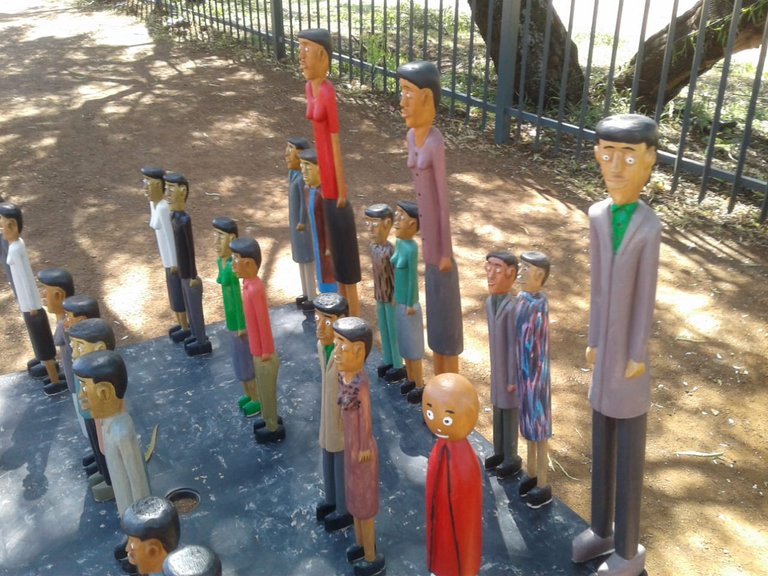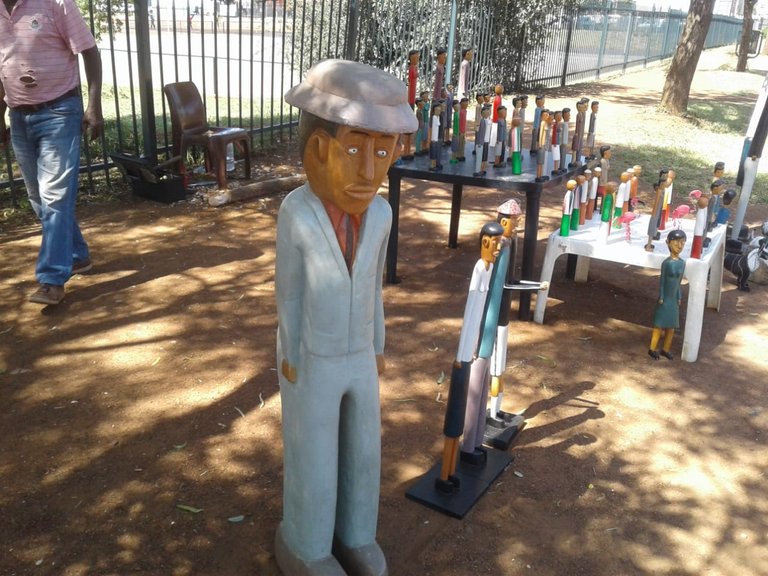 Which begs the question actually would there be an international market for these or something similar?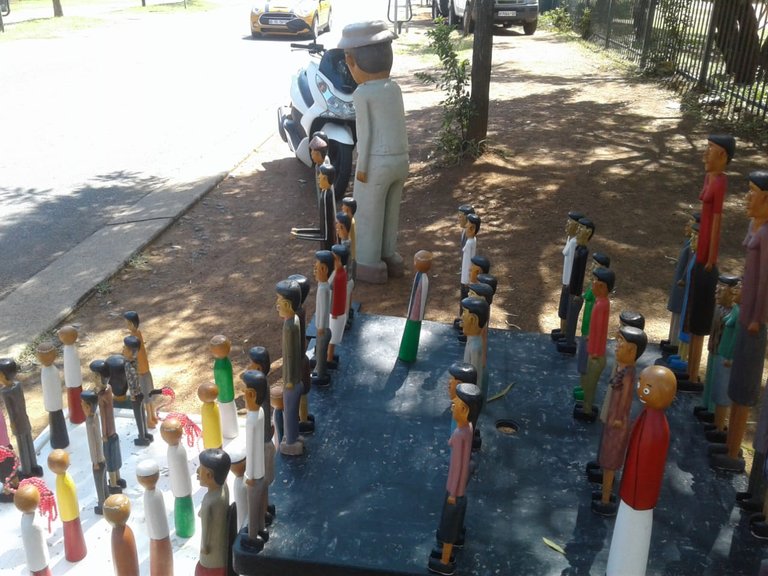 On a topic totally un-related my gorgeous child Jesse which I have not posted pics of yet. I hear it is not too safe online so will respect that, but for now a very proud happy and in love Daddy with my precious child, I am so blessed.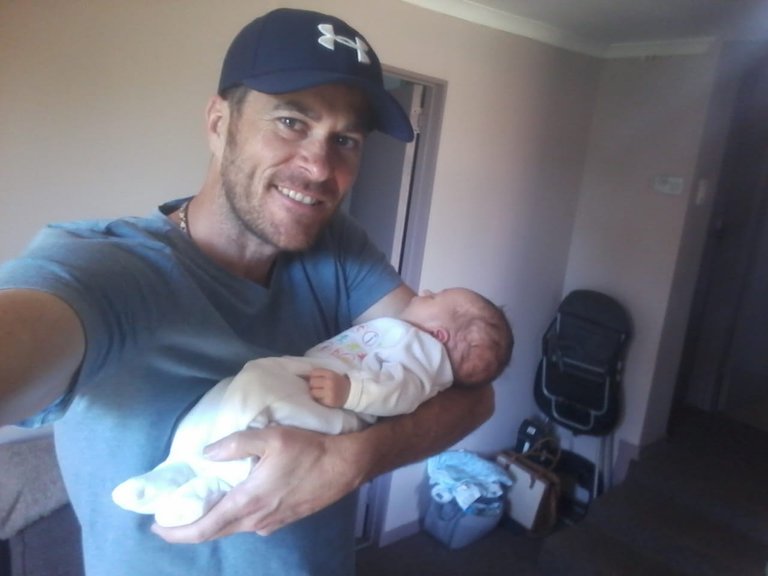 I trust you have a blessed and incredible weekend.
Cheer$;)