So much is riding on this Tuesday in the market. The learning curve is something worth notice as I grow along my route to take away the emotion. Investing in the stock market or #crypto can be daunting if you are always reactive to the outcome
of any situation. Sometimes it is good to react in face of a hack or any inconvenient that may occur.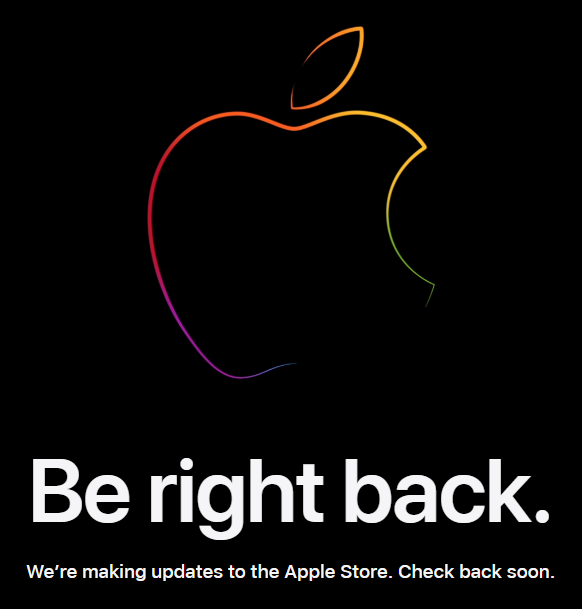 source
This year Apple had many virtual events and today could be the most important one to date. Apple will announce quite a few products and iPhone will be one of them. Lately leaks can be sweating everywhere in the news. Personally I use #iPhone and many others Apple products. The matter for me is the value the company accumulated throughout the year.
They introduced new products and try to stay relevant in the technology space. If you recall before August Apple share was trading below $300 US. Due to the insatiable need of iPad and Apple service, the company was valued around $2 trillion US. After a great quarter performance, Apple announced a split 4:1 and the stock climb all the way to $400+/share. before August 31 of this year.
Now you can see Apple is trading around $120+ throughout the day. Since I have to wait for the announcement at 1pm e.t. there are more to learn about Apple plan. Apple is very precarious and always waited to bring new product.
For them innovation is important but they care about their fan base. They bring change a little bit slower.
So Apple makes sure it is easy for everyone to assimilate the change.
The health part is one thing that Apple is pushing through iwatch and soon iPhone. I recalled one insurance company was giving away free iwatch for preventive purposes.
So much good will continue to come out of Apple products.
Last virtual event we had the sixth model out with oxygen sensor.
Again, investment is a risk, so always invest the amount you can afford to lose.
Apple will make sense for investors around the world. If you are new to the market the price could look expensive at $100+ but knowing the value and how high it will go, this is a bargain right now. I mention earlier the fact that they will introduce more health related applications and modules to use.
@actifit uses Apple product as well into Hive blockchain.
Actually you can watch the event at this address
https://www.apple.com/apple-events/event-stream/