My friend Candi is a wonderful special effects make-up artist.
Here's some photos of her neon, glow in the dark, alien makeup creations:
Candi was a finalist, ranking 7th, in the Ultimate Stylist Contest by Life and Style Magazine https://ultstylist.com/.
Here's Candi's Instagram: https://www.instagram.com/candiibarr.art
The following are only a few of Candi's magical make-up creations. Model is herself.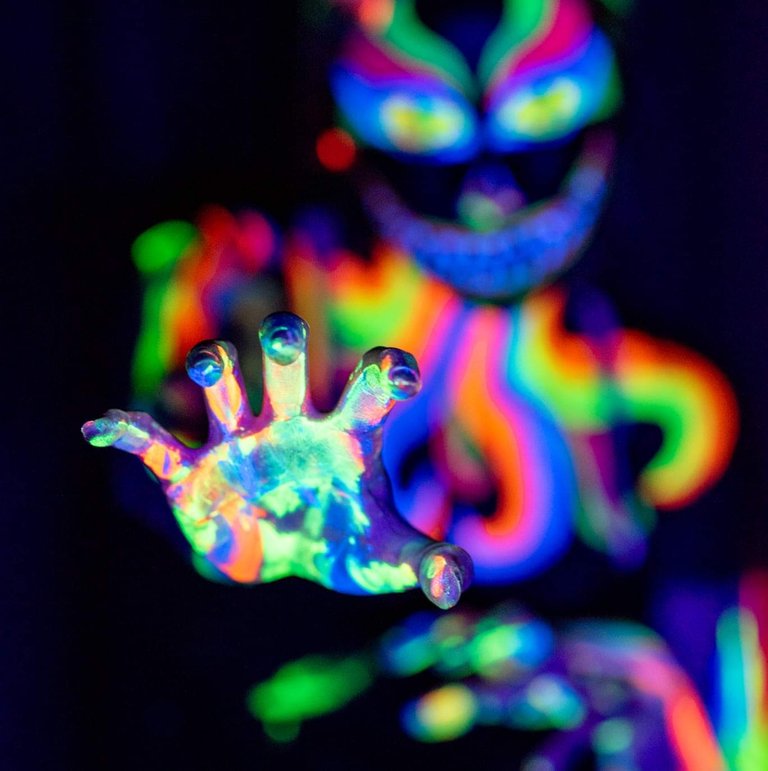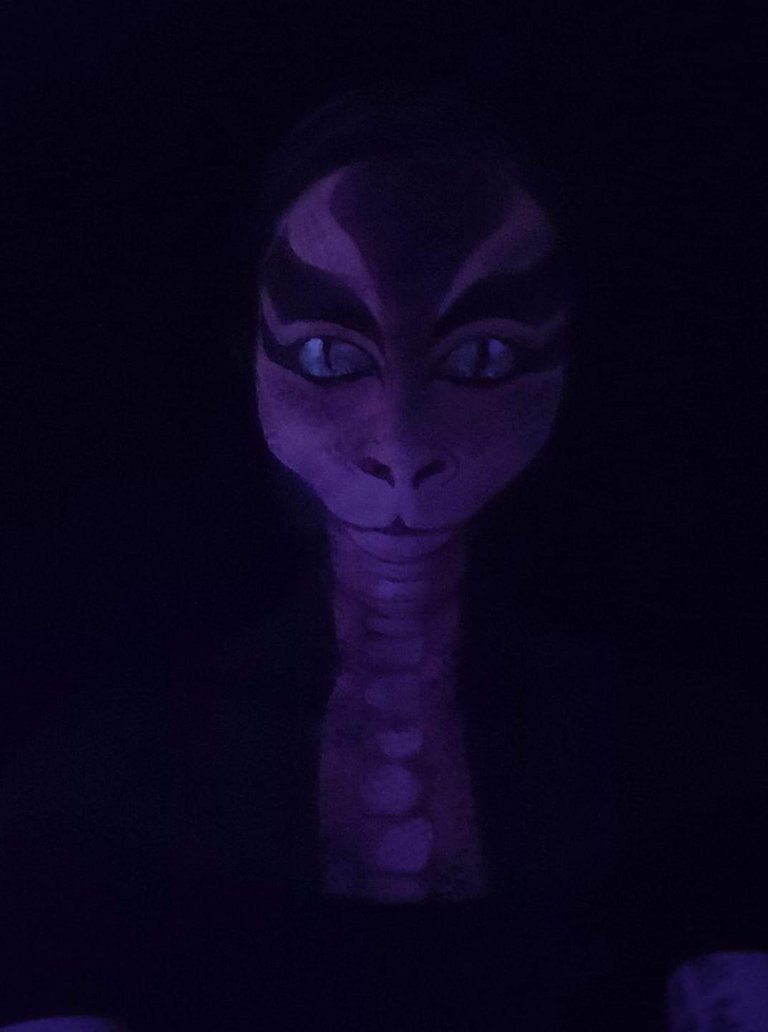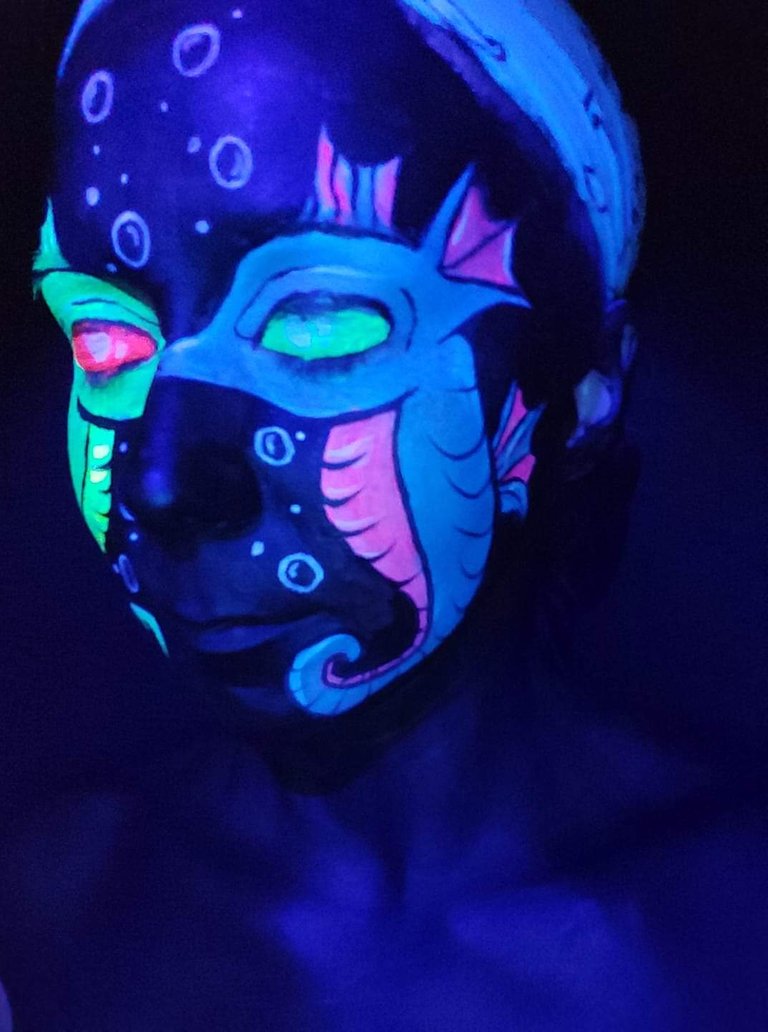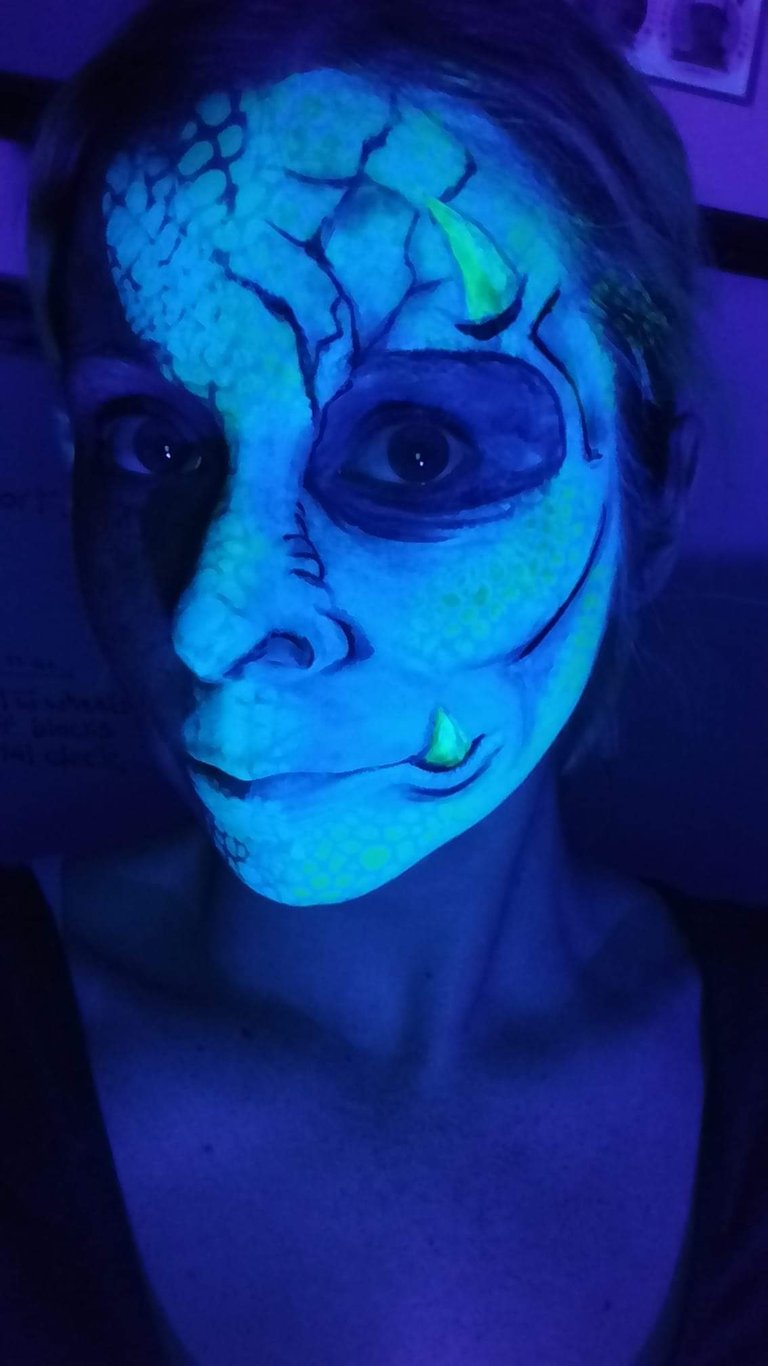 Please follow CandiBarr on Twitch to watch live streams of her makeup magic.