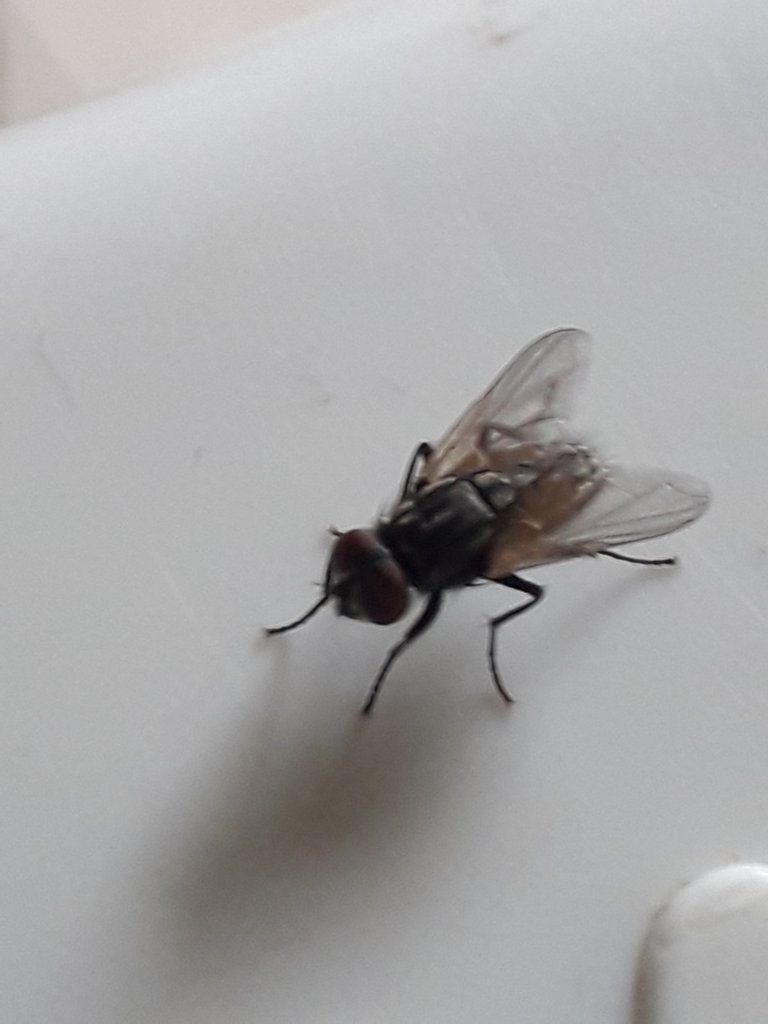 Greetings universe of Steemit lover of the science and the biology, as part of work of natural photography, in the small world of gardens and other natural places, we meet another ecosystem and his biodiversity, since in this opportunity I was a small fly, on my table and several it departs from my kitchen, domestic Fly is a species of dipteral braquícero of the family Muscidae.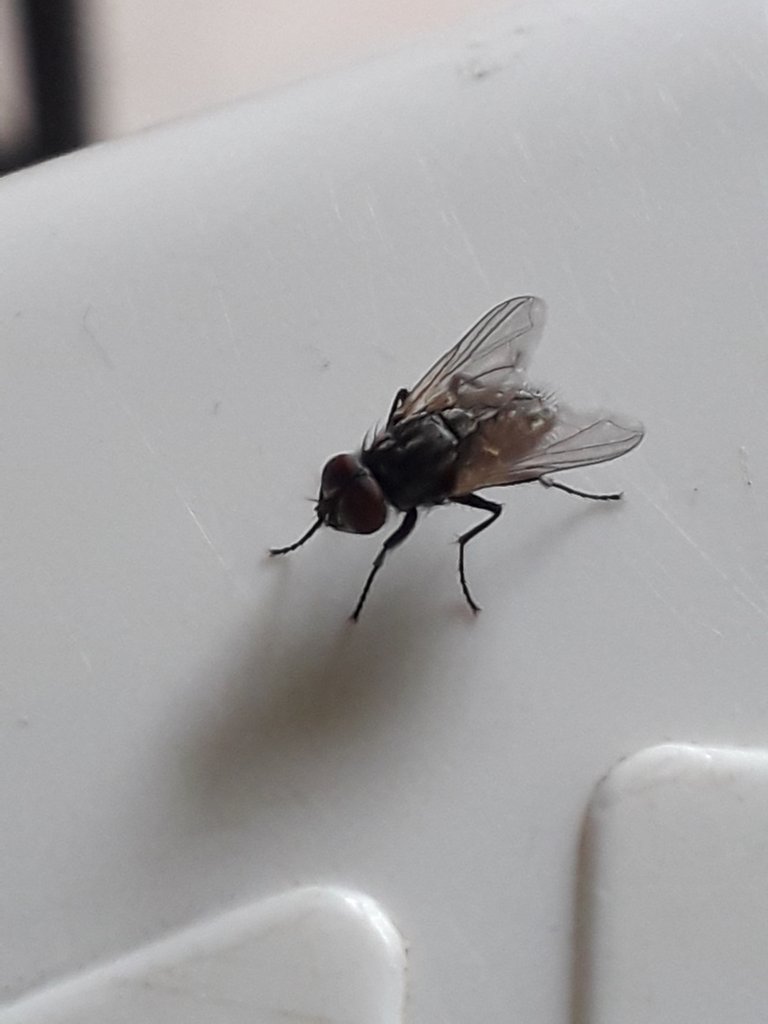 The interesting thing on this one insects there is the form in which this one is reproduced and propagates, that is since every female can put next to 7000 to 8000 white eggs, of a size so that to have a reference 1,2 mm long, in a cycle of 24 hours the larvas eclosionan, already they are they begin to devour organic remains in the place that they were incubated. A very important characteristic is that his eyes have color garnet, where they are located more together in the head of the males, in regarding the females, his thorax has a few gray tonalities with four darker longitudinal bands.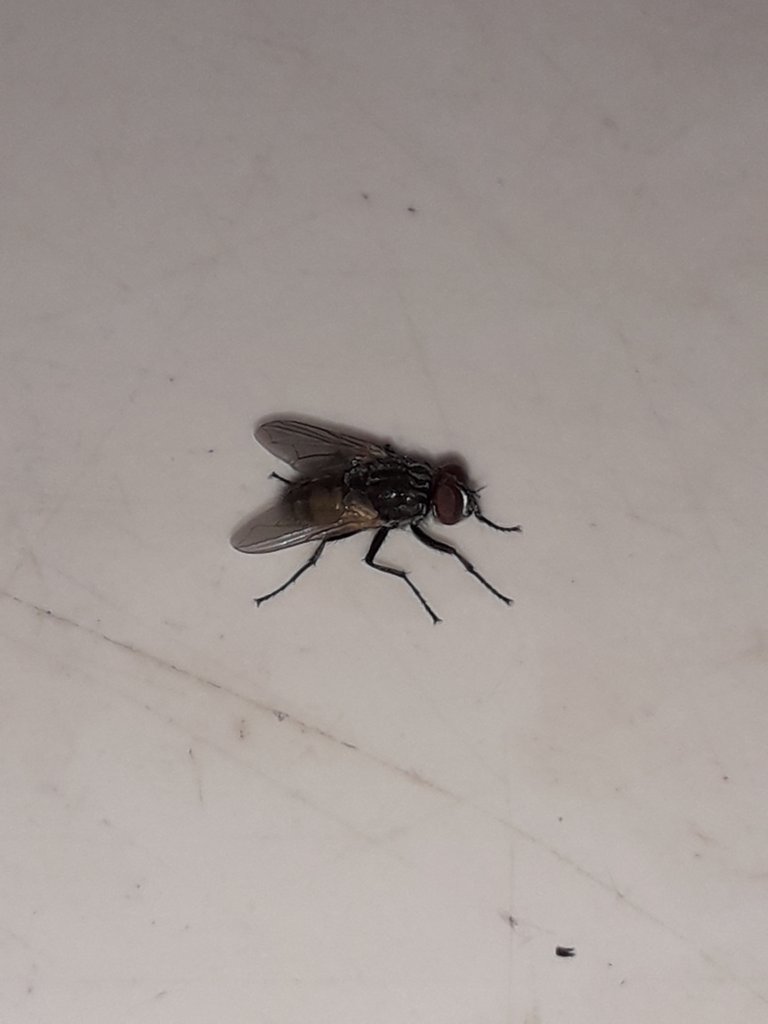 The most eloquent question is: how does he breathe? and: how do they eat?, I will say to them that it is not agreeable at all, but it is the form in which this incest lives, since the flies aspire directly liquid by means of the horn, in such a way that they dissolve the solid ones on having been sick on them, thanks to a few enzymes digestive, then to absorb it again. For the case in his already adult life it has a life expectancy from 2 until 3 weeks.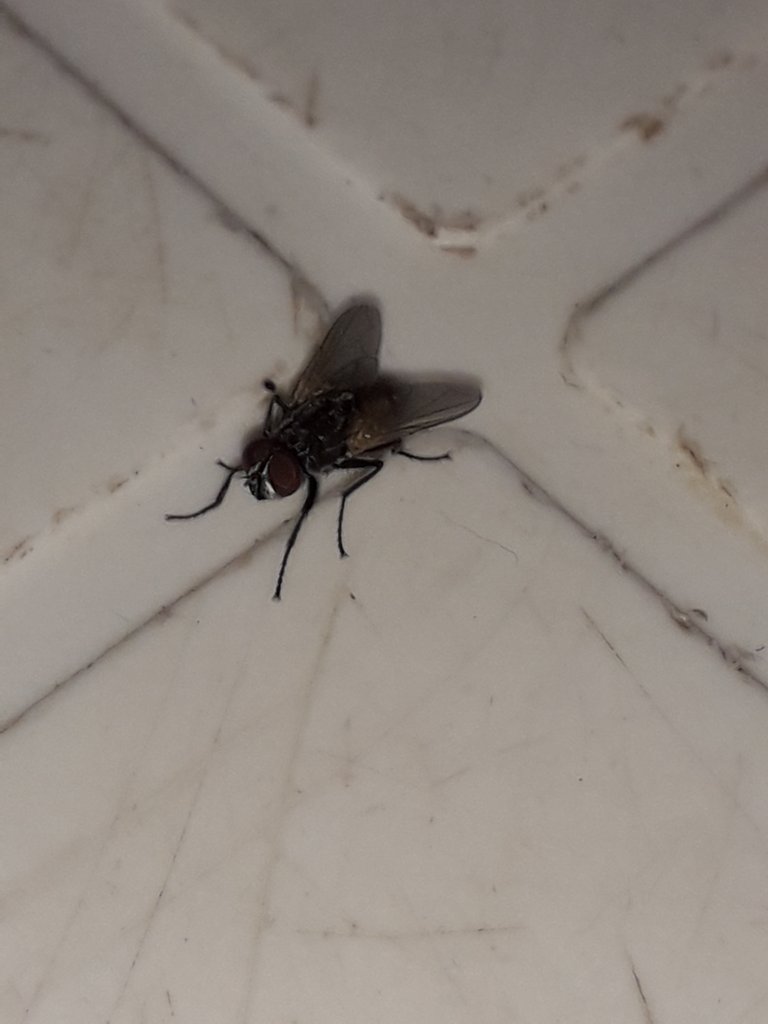 Genre Muscina. Muscina atabulans.
Acquaintance as major domestic fly, is a cosmopolitan species that goes on also, with certain frequencies and in the rural ambience, to the rooms of the man. In addition to for his generic characters and of his biggest size (8-10mm), this múscido differs from the common fly for the dense greyish hairiness that his mesonoto covers with dark band longitudinal slightly pronounced, and for the reddish color of his shield you mesotorácico, that spreads also over the margins of his abdomen.
Information consulted in Manual of Parasitología. Morphology and biology of the parasites of interest in Jaime Gállego Berenguer, 2007.

Why is it necessary to be careful where the flies stop?, when the fly remains in a place in little time, since the flies disperse bacteria especially across his extremities and his wings, only the fact of for resting on a food, he is already transferring bacterium, partner we have to be careful and clean well where they for, for our health.

All the photos were taken and they are of responsibility of @newton666.


Manual of Parasitología. Morphology and biology of the parasites of interest in Jaime Gállego Berenguer, 2007.