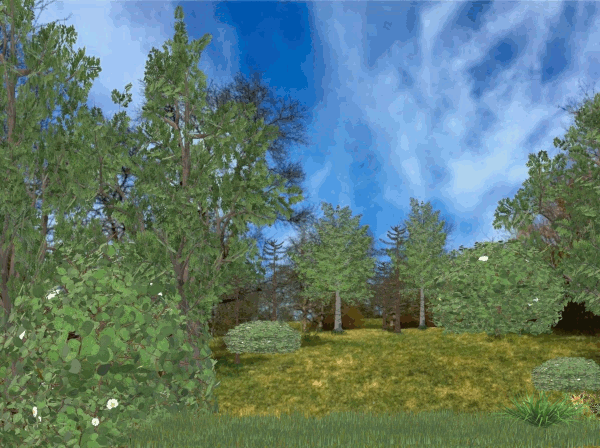 My collage features several red foxes entering and leaving a burrow. This would actually be quite typical of a fox community, although you are more likely to see such activity at night, rather than in broad daylight. While not exclusively nocturnal, foxes do tend to hunt and forage at night. Their eyesight is keen, and much like a cat, have vertically slit pupils. Animals that have vertically slit pupils (as opposed to round pupils) are able to regulate the amount of light entering the eye and therefore are more adaptable to changes in light.
Contrary to what many people believe, the fox is a social animal. It may hunt alone, but is part of a community that lives in a burrow. The burrow is an underground tunnel that typically has several exits. There may be a special nesting chamber where the young are nurtured.
The fox community invests a lot of energy in rearing the young. The mother nurses and hovers for 4 to 5 weeks. This is essential because the young are born blind, and totally helpless. As the mother hovers, the father hunts and forages to provide for his mate and offspring.
Foxes are mostly monogamous and mate for life. Sometimes a male will have more than one mate, but the group lives together in the burrow, in a cooperative relationship. The females in the burrow, including adult siblings, help to raise the young. According to evolutionary biologist Robert Trivers, great parental investment in the young is associated with selective mating. This likely helps to explain the stability of fox family life.
Fox Lifespan
In the wild, a fox may be expected to live about three years. This is not the maximum potential lifespan, because in captivity they may live for ten or twelve years. The shortened lifespan is likely due to predation. The greatest predator of the fox? Humans. After humans, eagles (mostly eat fox pups), coyotes, wolves, bears and mountain lions.
Diet
Foxes are omnivores. They eat bugs, small animals (rodents, rabbits especially) and plants. And they are clever enough to store (called caching) their food. Not only that, they also are wise enough to move it, when necessary.
A Fox Foraging with a Couple of Badgers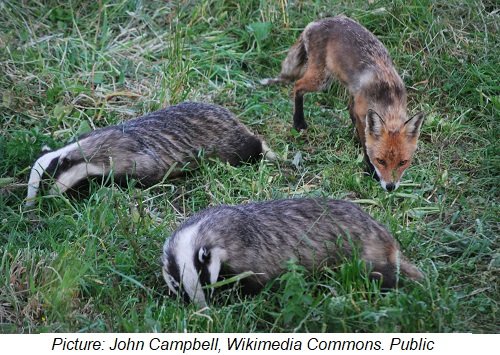 Apparently, European badgers and foxes get along just fine. However, on the other side of the Atlantic, it's another story. There, American badgers attack fox pups in the burrow. Animals that dig into burrow to attack are called fossorial carnivores.
Fox Intelligence
Foxes are canids, members of the dog family. It is said that they are smarter than most dog breeds. Foxes 'talk' to one another. That is, they communicate through body language and also through a variety of vocalizations. Different 'calls' are used by pups to get their mother's attention, and specific 'screams' and 'barks' are used to locate a mate or warn of danger.
Foxes in Nature
Foxes are not only a food source for predators, but they also help to keep the ecology in balance by preying on smaller animals and holding those populations in check. Additionally, foxes are seed dispersers. They eat fruit, and the seeds are deposited far and wide in their droppings.
Distribution
Foxes are widely distributed. Actually they are the most widely distributed wild carnivore. They are found in the Northern Hemisphere, but, according to foxwebsite.net "the northern limit of this distribution is the Arctic Circle and the southern is Central America, North Africa and the Asian steppes."
---
---
My Collage
I was delighted to see @shaka post the 30th installment of #LMAC, this time as part of a community. I had a little trouble getting started on this one, but kept at it. I decided to turn colorless winter to green summer. I did this by adding green trees, shrubs and grass from Paint 3D.
Shaka's picture was the base: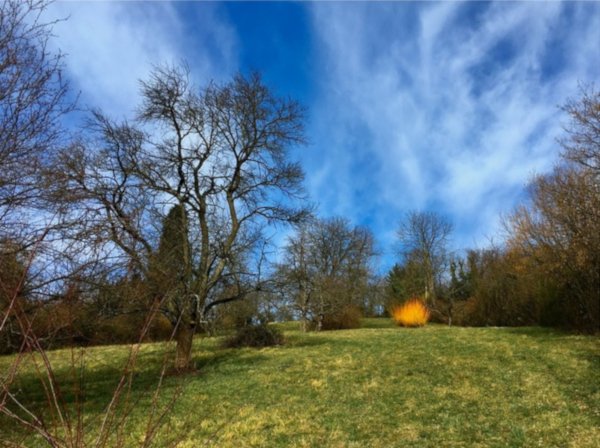 Then I wanted more life, so I went to Pixabay and found a few fox pictures. Finally I settled on one, a small fox peeking out of a burrow. The rest of the foxes were added as the collage evolved. These were also taken from Paint 3D. The GIF was constructed by using a GIMP application.
Here are a few stages from the construction: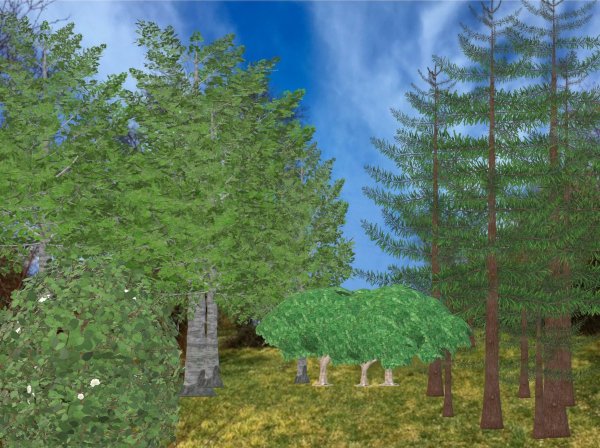 Trees didn't look right, so I started over and added the little fox from Pixabay in the corner: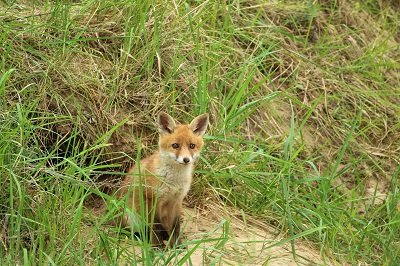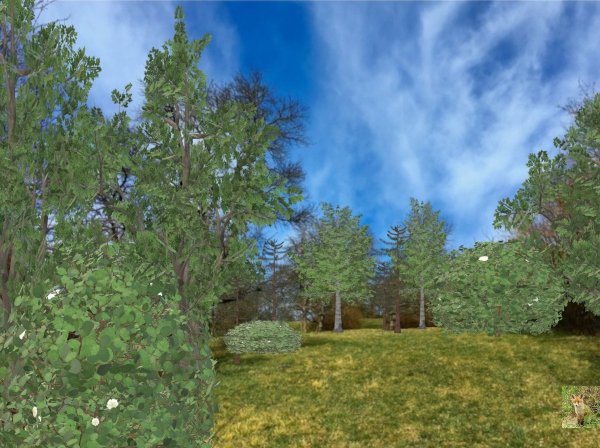 After that, I just kept adding frames (and a little grass from Paint 3D for camouflage) as more foxes entered the picture.
---
Thank you, @shaka, for running this contest and starting an #LMAC community. Many of us are happy to see that.
Good luck to all :)
Forgot to add a link to the contest. Please head over there and look at some of the collages. Amazing.
---
---
Sources:
---
---
Thank you for reading my blog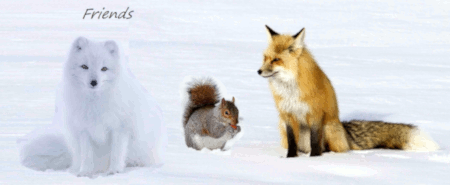 Steem on!