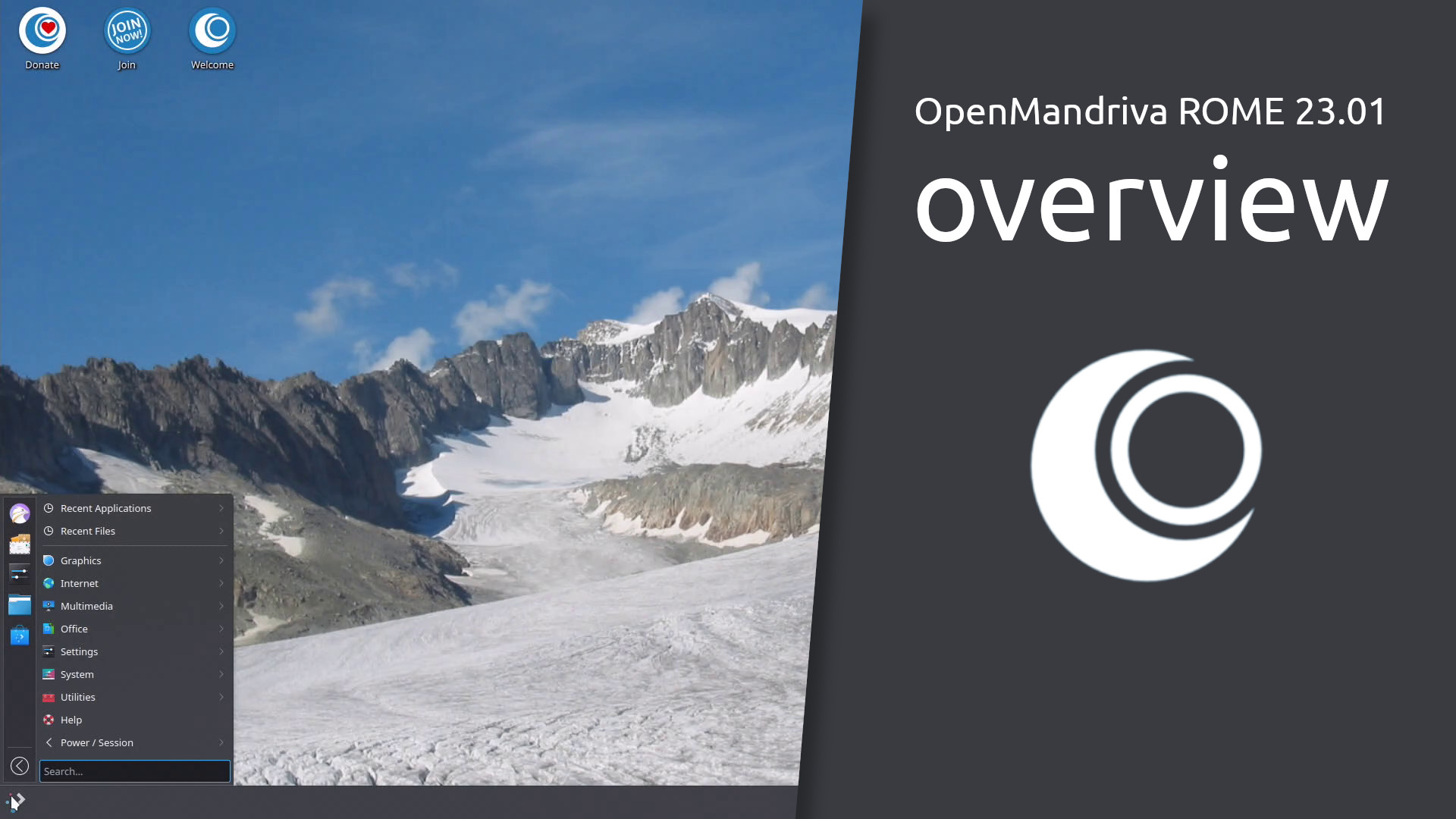 In this video, I am going to show an overview of OpenMandriva Lx ROME 23.01 and some of the applications pre-installed.
#linux #OpenMandriva #KDE #opensource
Latest video https://youtube.com/playlist?list=PLP6cPNfnmd-r51k7X-JlRNW8dz6ALst5g
Reddit https://www.reddit.com/r/Ribalinux/
Support the Channel on: Paypal https://www.paypal.com/paypalme/ribalinux
Patreon https://www.patreon.com/ribalinux
Subscribe Star https://www.subscribestar.com/ribalinux
Buy Me a Coffee http://ko-fi.com/A0383T5
From the release announcement:
"To make sure you do not fall behind, we are announcing a new way to keep you up to date - ROME, the OpenMandriva rolling edition. ROME is the rolling release, designed for individual users; it will receive the most up-to-date packages, including recent security and bug-fix updates. A lot of interesting things have happened in the rolling branch since the traditional point release. Among others, KDE Frameworks 5.101, Plasma Desktop 5.26.4, KDE Applications 22.12.0 are in, and everything has been rebuilt with the Clang 15.06 compiler. Linux kernel 6.1.1 (Clang-compiled kernel as default, with the option to install GCC-compiled kernel easily from the om-welcome module)."
The OpenMandriva distribution is a full-featured Linux desktop and server, sponsored by the OpenMandriva Association. It was based on ROSA, a Russian Linux distribution project which forked Mandriva Linux in 2012, incorporating many of Mandriva's original tools and utilities and adding in-house enhancements. The goal of OpenMandriva is to facilitate the creation, improvement, promotion and distribution of free and open-source software in general, and OpenMandriva projects in particular.
Home Page
https://www.openmandriva.org/
PLEASE SUBSCRIBE AND FOLLOW ME ON TWITTER OR FACEBOOK!! IF YOU CAN PLEASE SUPPORT THE CHANNEL ON PATREON
Reddit
https://www.reddit.com/r/Ribalinux/
Patreon
https://www.patreon.com/ribalinux
Twitter
https://twitter.com/ribalinux
Blogger
http://ribalinux.blogspot.pt/