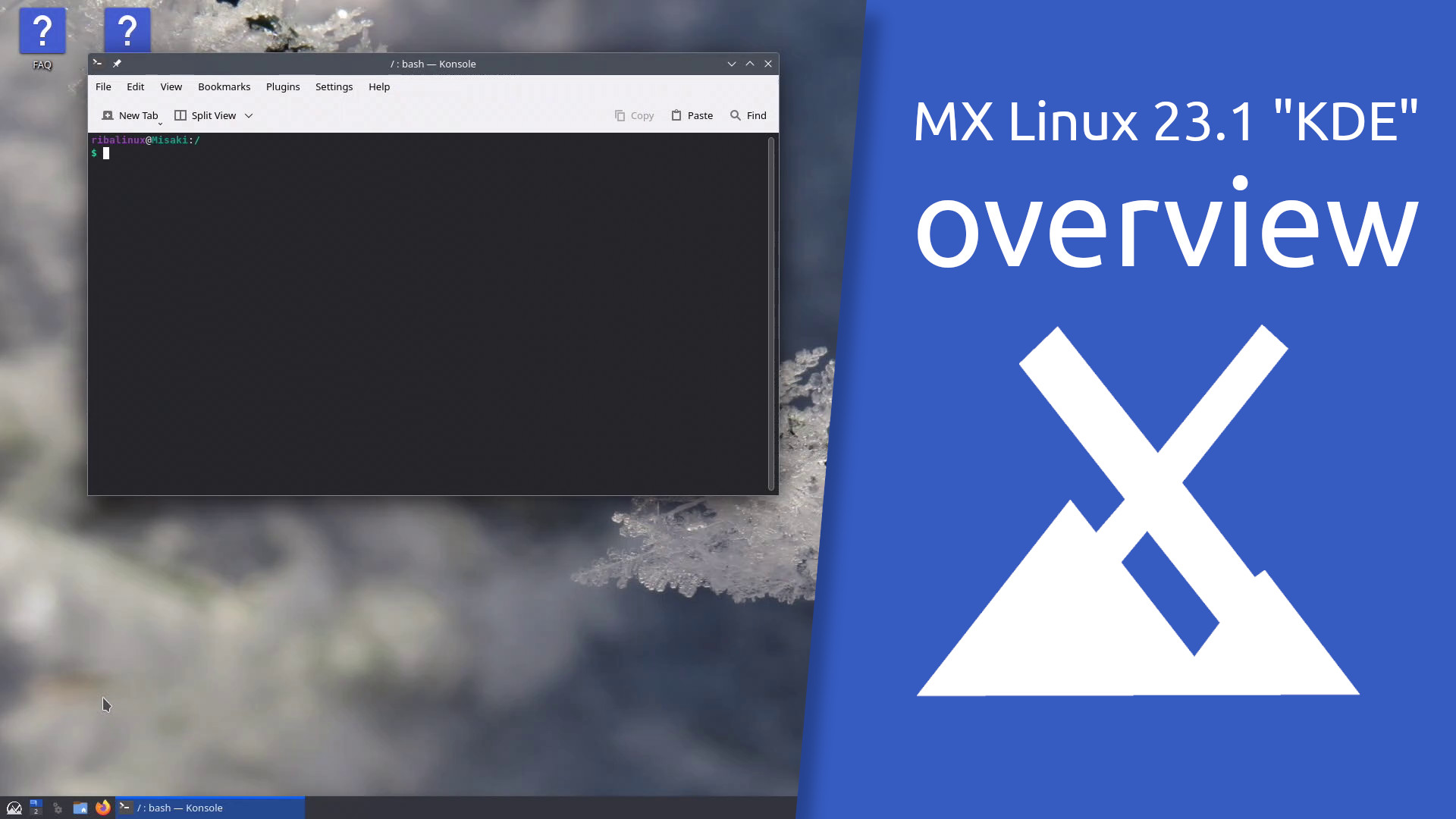 In this video, I am going to show an overview of MX Linux 21.3 KDE and some of the applications pre-installed.
#Linux #MXlinux #kde #opensource
Latest video https://youtube.com/playlist?list=PLP6cPNfnmd-r51k7X-JlRNW8dz6ALst5g
Reddit https://www.reddit.com/r/Ribalinux/
Support the Channel on: Paypal https://www.paypal.com/paypalme/ribalinux
Patreon https://www.patreon.com/ribalinux
Subscribe Star https://www.subscribestar.com/ribalinux
Buy Me a Coffee http://ko-fi.com/A0383T5
From the release announcement:
"We are pleased to offer MX Linux 23.1 for your use. MX 23.1 is the first refresh of our MX 23 release, consisting of bug fixes, kernel and application updates since our original release of MX 23. If you are already running MX 23, there is no need to reinstall. Packages are all available through the regular update channel. Highlights include: Debian 12.2 'Bookworm' base; new and updated applications. Some highlights include: installer updates addressing swap file, hibernation and OEM install improvements; the KDE release features an updated sddm init script that eliminates the 'restart' of sddm on SySVInit boot; the AHS Xfce release features the 6.5 kernel, updated firmware and MESA libraries; Fluxbox has a new key binding reference script displaying default hotkeys."
MX Linux, a desktop-oriented Linux distribution based on Debian's "Stable" branch, is a cooperative venture between the antiX and former MEPIS Linux communities. Using Xfce as the default desktop (with separate KDE Plasma and Fluxbox editions also available), it is a mid-weight operating system designed to combine an elegant and efficient desktop with simple configuration, high stability, solid performance and medium-sized footprint.
Home Page
https://mxlinux.org/
PLEASE SUBSCRIBE AND FOLLOW ME ON TWITTER OR FACEBOOK!! IF YOU CAN PLEASE SUPPORT THE CHANNEL ON PATREON
Reddit
https://www.reddit.com/r/Ribalinux/
Patreon
https://www.patreon.com/ribalinux
Twitter
https://twitter.com/ribalinux
Blogger
http://ribalinux.blogspot.pt/