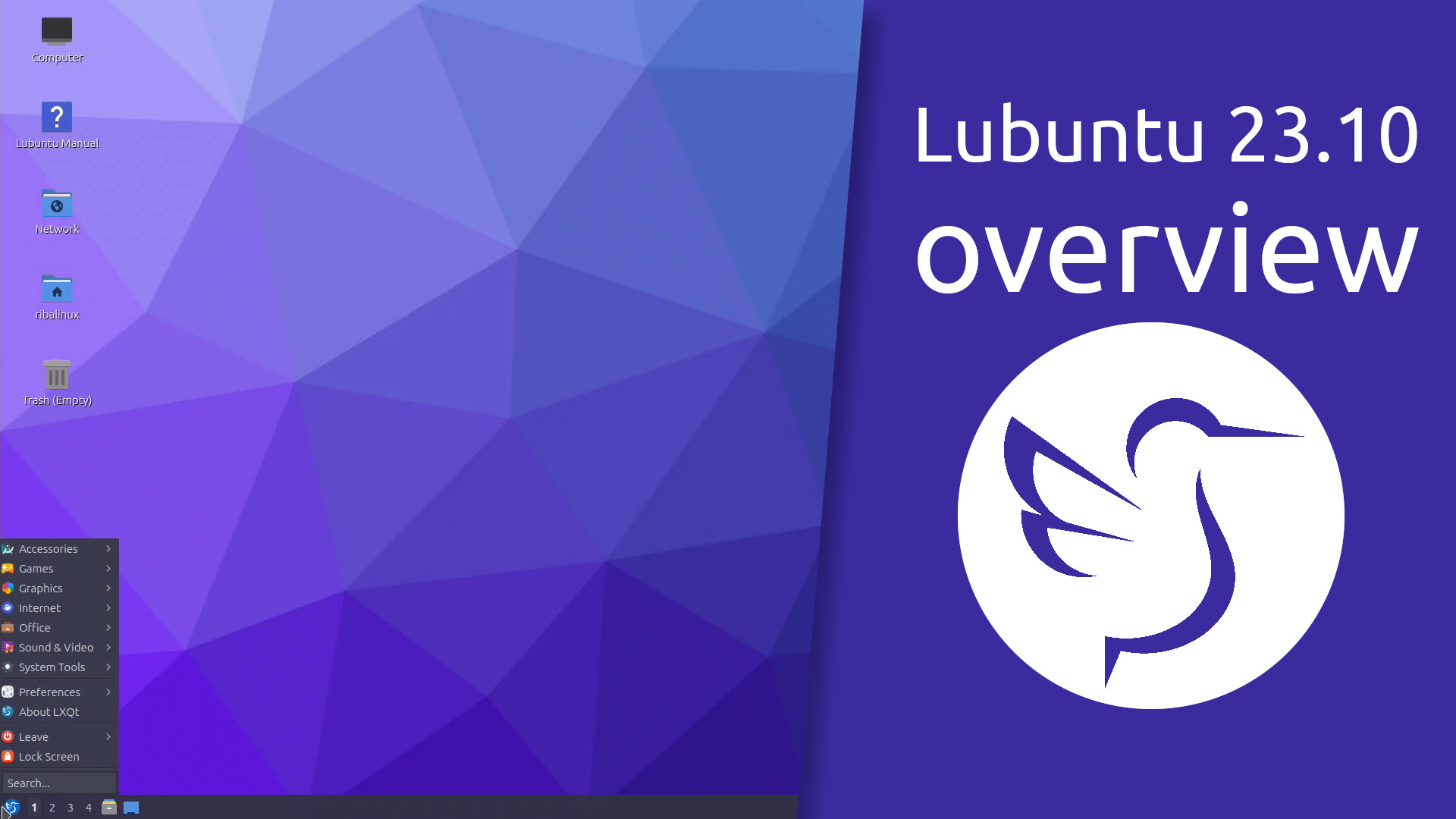 In this video, I am going to show an overview of Lubuntu 23.10 and some of the applications pre-installed.
#linux #lubuntu #LXQt #opensource
Latest video https://youtube.com/playlist?list=PLP6cPNfnmd-r51k7X-JlRNW8dz6ALst5g
Reddit https://www.reddit.com/r/Ribalinux/
Support the Channel on: Paypal https://www.paypal.com/paypalme/ribalinux
Patreon https://www.patreon.com/ribalinux
Subscribe Star https://www.subscribestar.com/ribalinux
Buy Me a Coffee http://ko-fi.com/A0383T5
From the release announcement:
"We are once again utilizing Calamares 3.3 Alpha 2 in Lubuntu 23.10, as it has proven to be highly reliable since its initial use in Lubuntu 22.10. During testing, we did note that if you attempt to create an encrypted installation without a passphrase, Lubuntu will be installed unencrypted. This is unlikely to be a problem for most users as disk encryption requires a passphrase for it to be effective. More information can be found here. We have a new wallpaper (which is also used as at the login screen), created one of our Lubuntu Members; Walter Lapchynski, with a bit of assistance from Ubuntu Studio's Erich Eickmeyer. Thanks to both Walter and Erich. Please also check the Ubuntu Release Notes for more common issues and bugs affecting all Ubuntu flavors."
Lubuntu is a variant of Ubuntu that uses the LXQt desktop environment. (Versions prior to 18.10 shipped with the LXDE desktop.) It includes essential applications and services for daily use, including office suite, PDF reader, image editor and multimedia players. A distribution available for both 32-bit and 64-bit computers, Lubuntu is intended to be user-friendly, lightweight and energy efficient.
Home Page
http://lubuntu.me/
PLEASE SUBSCRIBE AND FOLLOW ME ON TWITTER OR FACEBOOK!! IF YOU CAN PLEASE SUPPORT THE CHANNEL ON PATREON
Reddit
https://www.reddit.com/r/Ribalinux/
Patreon
https://www.patreon.com/ribalinux
Twitter
https://twitter.com/ribalinux
Blogger
http://ribalinux.blogspot.pt/