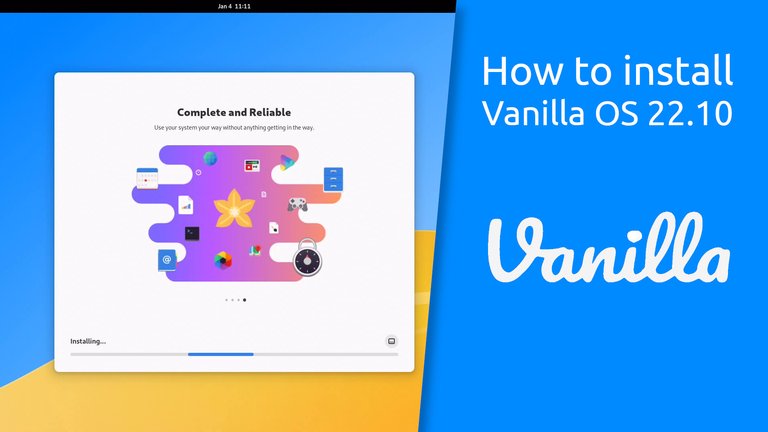 In this video, I am going to show how to install Vanilla OS 22.10.
#linux #vanillaos #tutorial #opensource
Latest video https://youtube.com/playlist?list=PLP6cPNfnmd-r51k7X-JlRNW8dz6ALst5g
Reddit https://www.reddit.com/r/Ribalinux/
Support the Channel on: Paypal https://www.paypal.com/paypalme/ribalinux
Patreon https://www.patreon.com/ribalinux
Subscribe Star https://www.subscribestar.com/ribalinux
Buy Me a Coffee http://ko-fi.com/A0383T5
From the release announcement:
"Vanilla OS is not an ordinary Linux distribution; it is a project that sets itself many goals and is not afraid to put itself out there, proudly displaying its unique technologies such as the Apx sub-system, its own automatic update system, and ABRoot transactions. So many terms, so many promises, so much everything. But let's see together, in detail what the strengths of Vanilla OS are, the features that make it unique. Vanilla OS comes with its own sub-system.. ehm.. package manager, called Apx. Apx introduces a whole new paradigm in package management. The idea is to use your system only as a box for storing your files, leaving it clean of packages and limiting the risk of breaking due to incompatible, poorly constructed or conflicting packages. It achieves this by installing software inside one or more containers fully managed by Apx having restricted access to your system's resources while still being able to use the same drivers and display server."
Vanilla OS, a fixed-release distribution based on Ubuntu with the GNOME desktop, is an immutable operating system. The core parts of the system are locked down to prevent unwanted changes and corruption from third-party applications or a faulty update.
Home Page
https://vanillaos.org/
PLEASE SUBSCRIBE AND FOLLOW ME ON TWITTER OR FACEBOOK!! IF YOU CAN PLEASE SUPPORT THE CHANNEL ON PATREON
Reddit
https://www.reddit.com/r/Ribalinux/
Patreon
https://www.patreon.com/ribalinux
Twitter
https://twitter.com/ribalinux
Blogger
http://ribalinux.blogspot.pt/