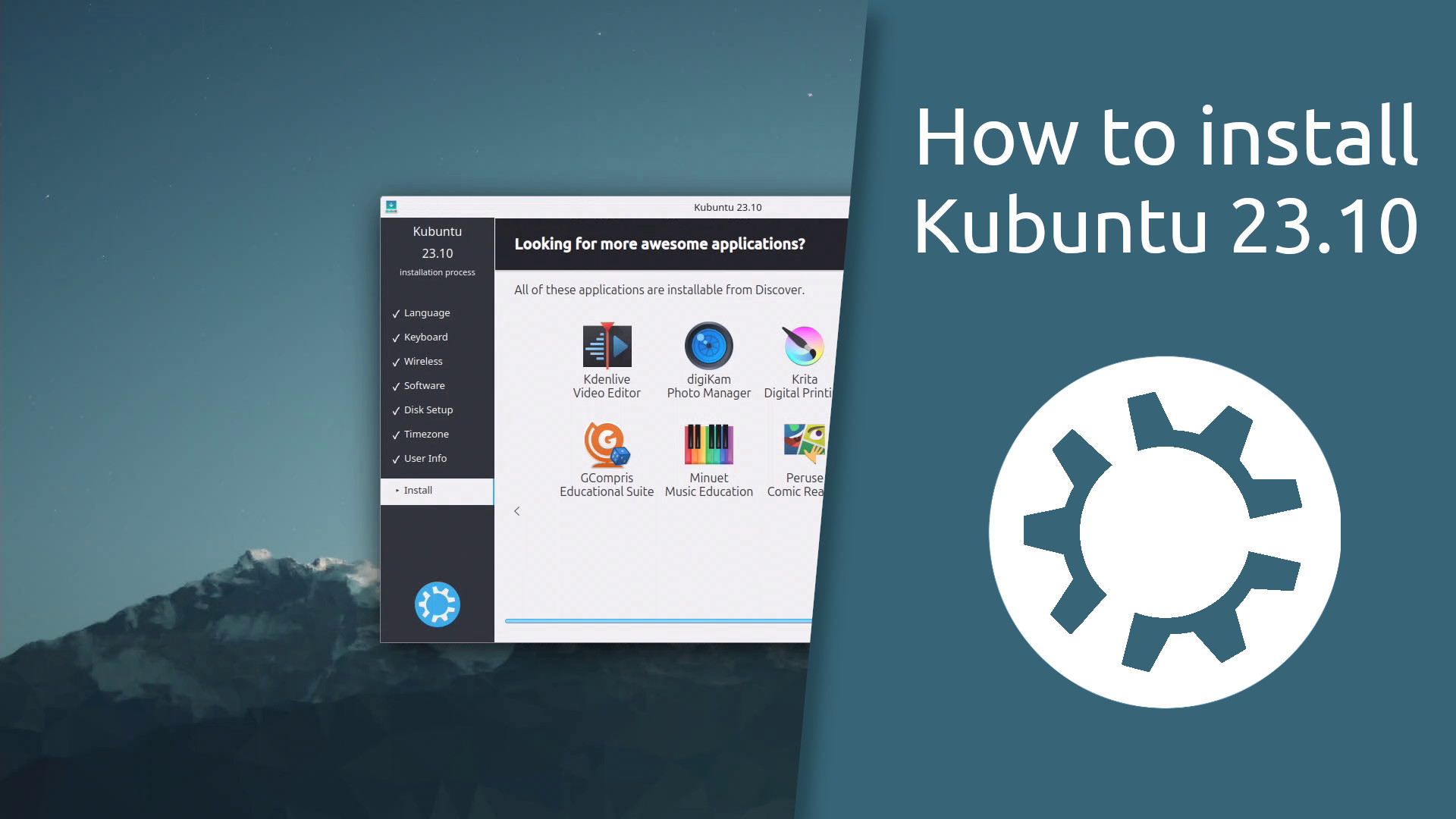 In this video, I am going to show how to install Kubuntu 23.10.
#linux #kubuntu #tutorial #opensource
Latest video https://youtube.com/playlist?list=PLP6cPNfnmd-r51k7X-JlRNW8dz6ALst5g
Reddit https://www.reddit.com/r/Ribalinux/
Support the Channel on: Paypal https://www.paypal.com/paypalme/ribalinux
Patreon https://www.patreon.com/ribalinux
Subscribe Star https://www.subscribestar.com/ribalinux
Buy Me a Coffee http://ko-fi.com/A0383T5
From the release announcement:
The Kubuntu team is happy to announce that Kubuntu 23.10 has been released, featuring the beautiful KDE Plasma 5.27, simple by default, powerful when needed. Code-named 'Mantic Minotaur', Kubuntu 23.10 continues our tradition of giving you friendly computing by integrating the latest and greatest open-source technologies into a high-quality, easy-to-use Linux distribution. Under the hood, there have been updates to many core packages, including a new 6.5-based kernel, KDE Frameworks 5.110, KDE Plasma 5.27 and KDE Gear 23.08. Kubuntu has seen many updates for other applications, both in our default install and installable from the Ubuntu archive. Haruna, Krita, Kdevelop, Yakuake and many many more applications are updated. Applications for core day-to-day usage are included and updated, such as Firefox and LibreOffice."
Kubuntu is a free, user-friendly Linux distribution based on KDE's desktop software and on the Ubuntu operating system. It has a biannual release cycle. Besides providing an up-to-date version of the KDE desktop at the time of the release, the project also releases updated KDE packages throughout the lifetime of each release.
Home Page
http://www.kubuntu.org/
PLEASE SUBSCRIBE AND FOLLOW ME ON TWITTER OR FACEBOOK!! IF YOU CAN PLEASE SUPPORT THE CHANNEL ON PATREON
Reddit
https://www.reddit.com/r/Ribalinux/
Patreon
https://www.patreon.com/ribalinux
Twitter
https://twitter.com/ribalinux
Blogger
http://ribalinux.blogspot.pt/