Below is a screenshot of the project in Kdenlive just after rendering: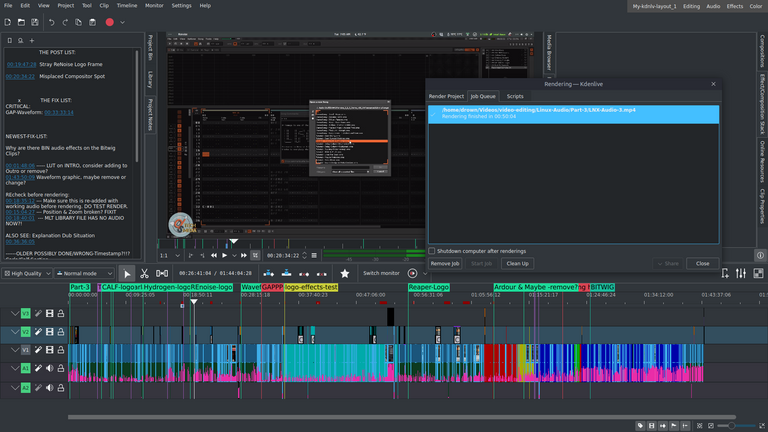 And this close-up of the finished dialogue: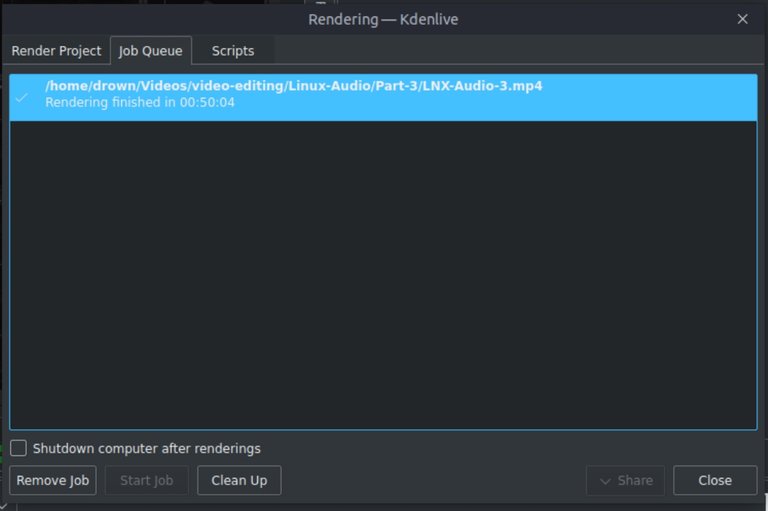 Total length is 1 Hour and 43 Minutes of 1080p videos with dozens of compositor sections including animations using images, and layering videos on top of each other. Kdenlive managed to render it to .mp4 using NVENC on my graphics card at highest settings in just 50 minutes 04 seconds. Pretty impressed by that alone.
That rendering is then imported into another project file that includes about 3 minutes of the intro sequence which you can see in this GIF:
Now I'm going through and watching the entire thing for little mistakes or changes that I need to make. So far I've found about 3. I'll fix them in the original project file and then render those small sections to be added to the Post-Production file(the GIF above) where I'll edit them in before the final render.
After that it's just a few hours in Inkscape & GIMP to make the thumbnail and it'll.....
FINALLY. BE. DONE.
I've been working on Part-3 for I think nearly a year now. Finishing this is like such a relief and weight off my shoulders. Just being able to say it's in post-production is such a relief.
Oh, and I have to finish the written document guide that will accompany the video series.
Which is also a lot of work honestly, but editing a document is easy in comparison to recording, editing, and compositing.
I plan to try to publish the written guide here on Hive to draw some more users to the platform.