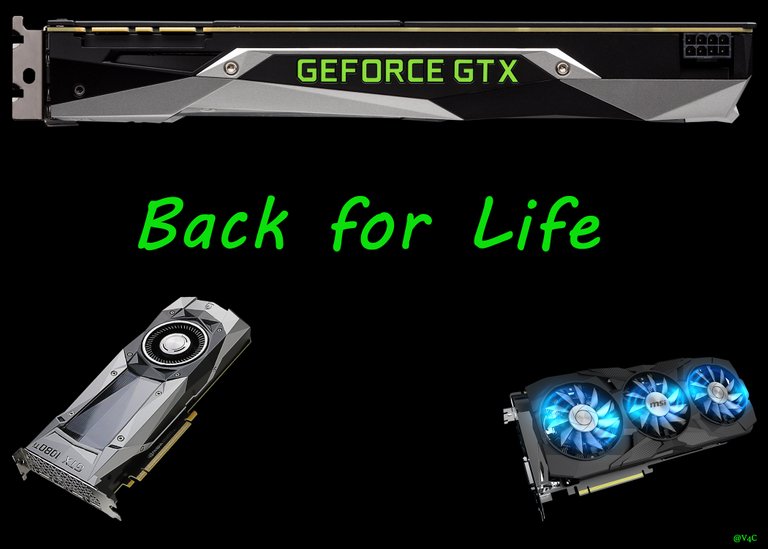 It has been along time since I have been able to post. I have been getting piece by piece of upgrades to basically Frankenstein Hubby's old PC to become my own. Now I just need a new keyboard with a working space bar but I am here and going to be putting in the work again. So I'm going to start with the PC that is getting me here and what all my posts will be about the struggles that come with my life.
This PC was one hubby was using but in the middle of him playing it just crashed and would not turn on. It was devastating blow to what he was working on his own posts and maintaining a discord. He then found a great place that was willing to rent a new PC on a month to month lease and it is amazing to say the least 2070 Graphics card. Months go by with this PC just collecting dust. As well, that nice new PC died just the same but with it being a rental we sent it back and they fixed it no problems. Very good customer service. During this time hubby has been running a discord fan group to a YouTube music artist. This gave him new friends and of course people who knew more about PCs and to possibly help fix what we were thinking was a bad power supply at the time. There was a meetup setup (later to post about) and we brought the PC to be fixed.
Inside at the time was a graphics card that was sent for free from the discord that is what started the trust and full "working" of the discord. The 1080-8G was a upgrade we never thought we could make and felt very blessed someone would just ship it barely knowing them. It worked for months no issues until Hubby was loading Destiny 2 and it just shut off and would give a blink to turn on but wouldn't. After getting to the meet up the same person that shipped the graphics card yet again had a random graphics card he was willing to install and see if it would fix it. Low and behold it turned on. So now this current PC has a 1060 which is a down grade but it is a working PC that I am able to use. We get home from the meetup so excited.
Hubbys new PC did not come with a monitor he was using duel originally with this one. As we were trying to save some money at the time, we had to use just his older monitor for me while he had the HD. Now the wires don't match, order it on amazon and it is dvi-d. I tried to break the extra prongs but it did not work. Well now to order that nice monitor for Hubby. Waiting until we get paid yet again.
Next month, he gets the nice curve and I get the HD. All of the hand me downs is why i call it Frankenstein the PC together. There was also RAM ordered before this PC died to so before we plugged it all in got that upgraded. Closed the PC up cables plugged in and it doesn't work again. WTF! So take the RAM back out knowing that was the only new change and come to find out didn't turn the power supply back on. Whoops. Open back up Upgrade the RAM for the final time. It works! As I am logging in to the password its telling me its wrong. Confused I see what is being typed and the keyboard doesn't have any of the upper rows of keys working. Guess that would be why it was just lying around not being used. As all the parts I had to find mouse, speakers, even wires. Even to taking the kids desk she was using to hold nail polish anyways. I found her a cabinet desk she could lock to keep the kids out of her things on neighborhood app for free. Looking some more, spilled coffee on a Razer black widow chroma while back so, that is where I am at now with a nonworking space bar least its pretty. So I am typing and going back with the on screen to space. So bear with me until next payday.