Hello to everyone visiting my post.
Thank you that you clicked on my post, at this point it's already a lot .... Don't stop reading, read an attractive adventure ahead of you. I hope you will remember this moment for a while ..... have fun .... (my amateur post)
I hope you will also visit my #blog- @justynatina There you will find more different types of my posts. Feel free to #comment, follow me or ask questions. I am happy to make new friends, I look forward to your good advices and help. As a working #mother of three kids, I try to be an active #user.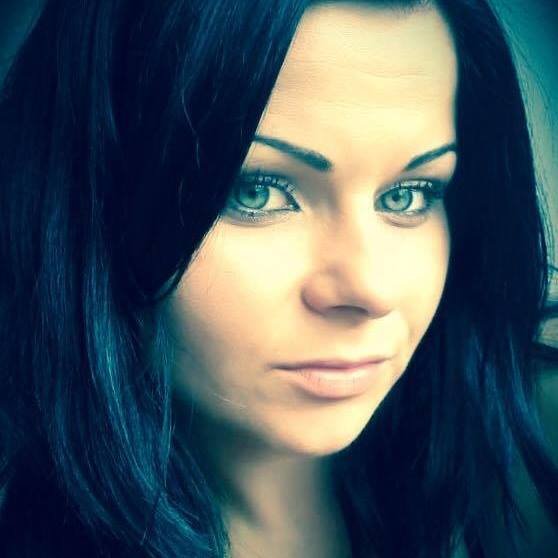 Today I want to describe to you what my work experience looks like. This work made me realize my life goal, which I intend to achieve. And for sure I will achieve it! Sooner or later I will get my way.
It has always been this way, it is so and always will be!
One more month to reach my goal. I go Level up ... A big step in my life. I'm changing my job.
In October last year I started my attempts to get a job. I wanted to get to a larger and well-known company. A solid organization that treats everyone with respect and understanding. Every problem, even the smallest subject, is taken into account and properly solved. There is no disregard _ Here is only support and pure help. . I have always wanted to be a member of this company, be their representative and a dedicated employee. I was ready for this challenge..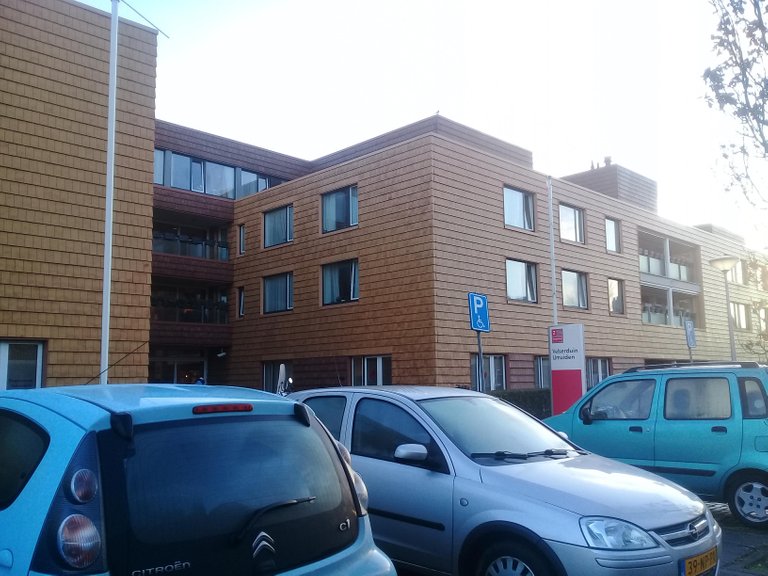 https://www.zorgbalans.nl/zorglocatie/velserduin/
This will be my new workplace. Company name : Zorgbalans
Zorgbalans determines together with you which care you want to receive from us. We want you to be able to live and live independently for as long as possible, exactly as you are used to. Zorgbalans has more than 3,000 employees and 900 volunteers. Our people are all motivated, interested professionals. They work in small-scale teams, at our care locations and in your area. This gives you trusted care from professionals who understand you. The strength of Zorgbalans lies in this personal approach. We know who you are and what you want. Thanks to the involvement of our employees, you always feel at home at Zorgbalans.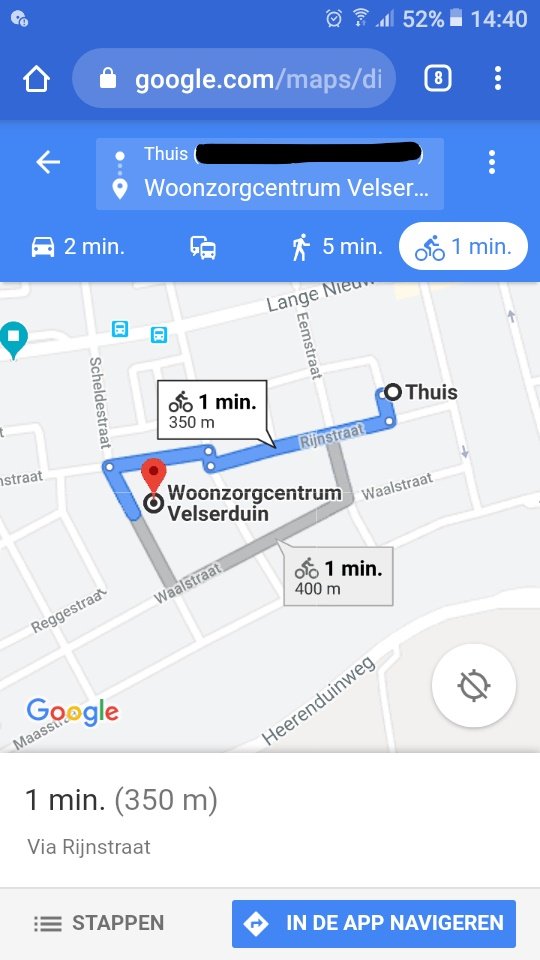 And its very close to my house, only 350 meters
Better prospects and career opportunities. Training Helping and Welfare and the first introduction days are having place on ; April 7 and 14. I will start work as Help in a nursing and care home.
I had very Nice ending of the day today. A beautiful bouquet from "my old couple", what I take care of now. Their gratitude is priceless. I am happy to be at their side. Older couple - both of them will turn 92 this year.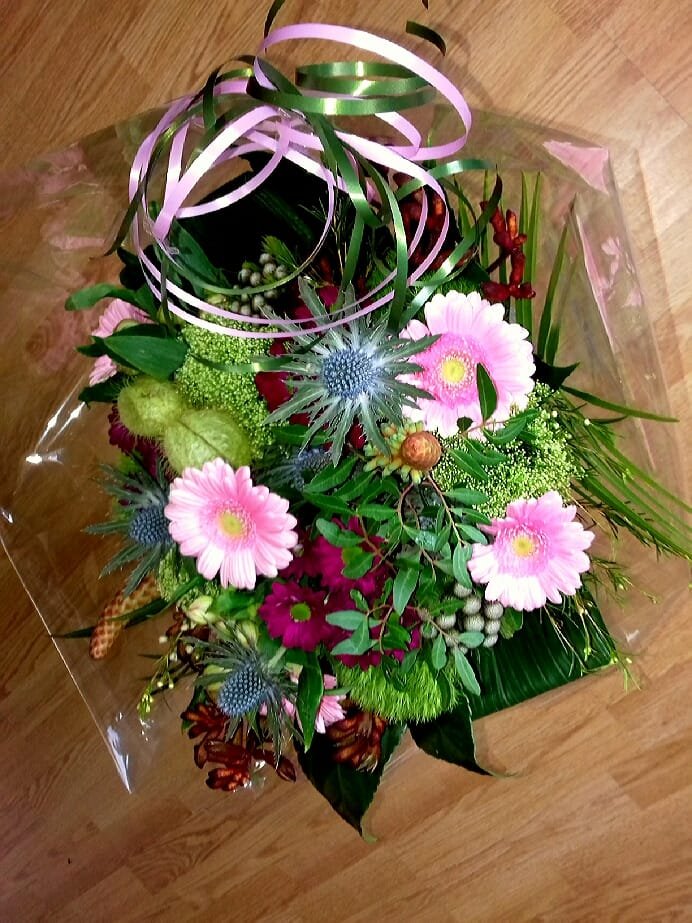 Gratitude Is a beautiful and rarely used word these days. At work I am surrounded by people who are real! People who see man in man. They appreciate your help and your person.
I will describe to you what my current job looks like.
I have two clients looked after every day. To which I always go by bike and regardless of the weather. It was wet and windy, there were minor accidents and falls. But I couldn't leave my old people unattended.......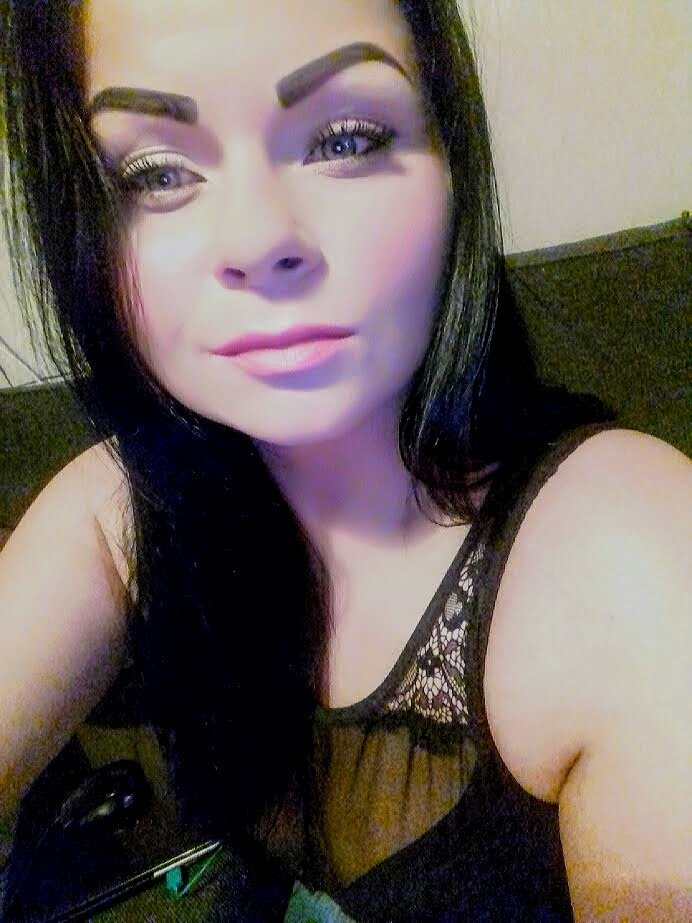 Even if my daughter had to come with me....... for them it was all joy.
My daughter wasn't with everyone, but with those who allowed it.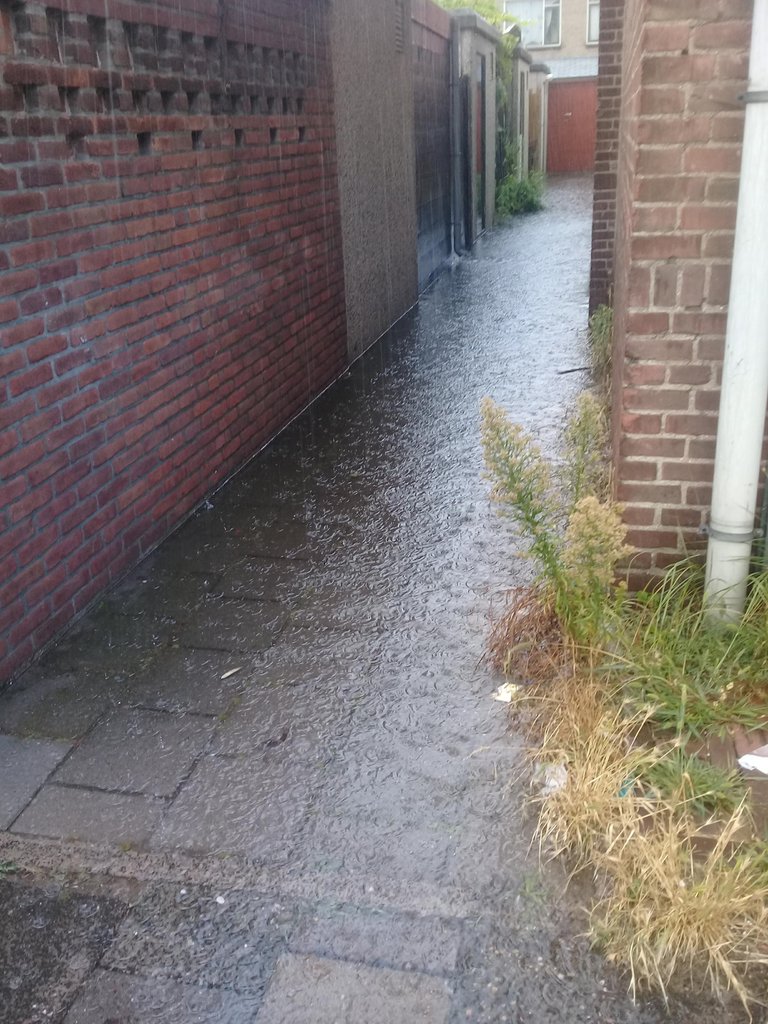 This is the path from my garden that I drive every day It doesn't rain every day but I have wet moments.......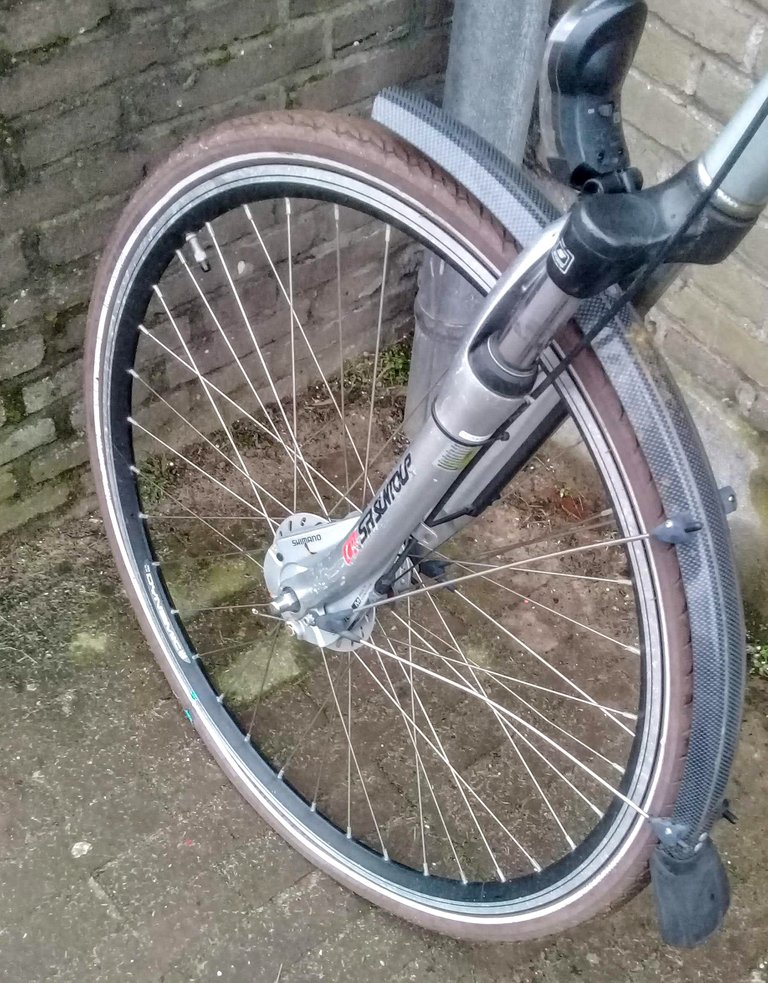 This also happens often, even twice in one day
I just leave my client and see that I have no air in the front wheel ..... I immediately went to the bike shop (luckily it's close). The inner tube was repaired in 15 minutes and to the next customer .... However, it did not last long and I did not get far, when after the repair the air went down again ... and back to repair ....
I have bad luck often but that doesn't stop me. I am proud of my work.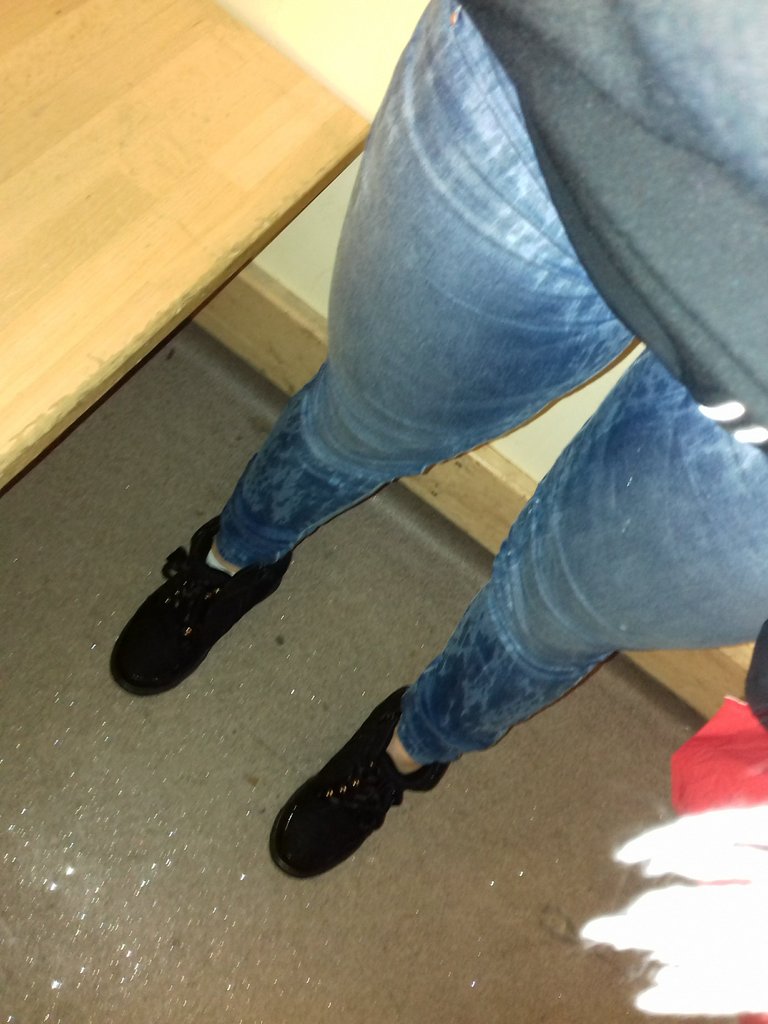 Here I'm going by elevator to my 90-year-old client Mrs. Perisutti.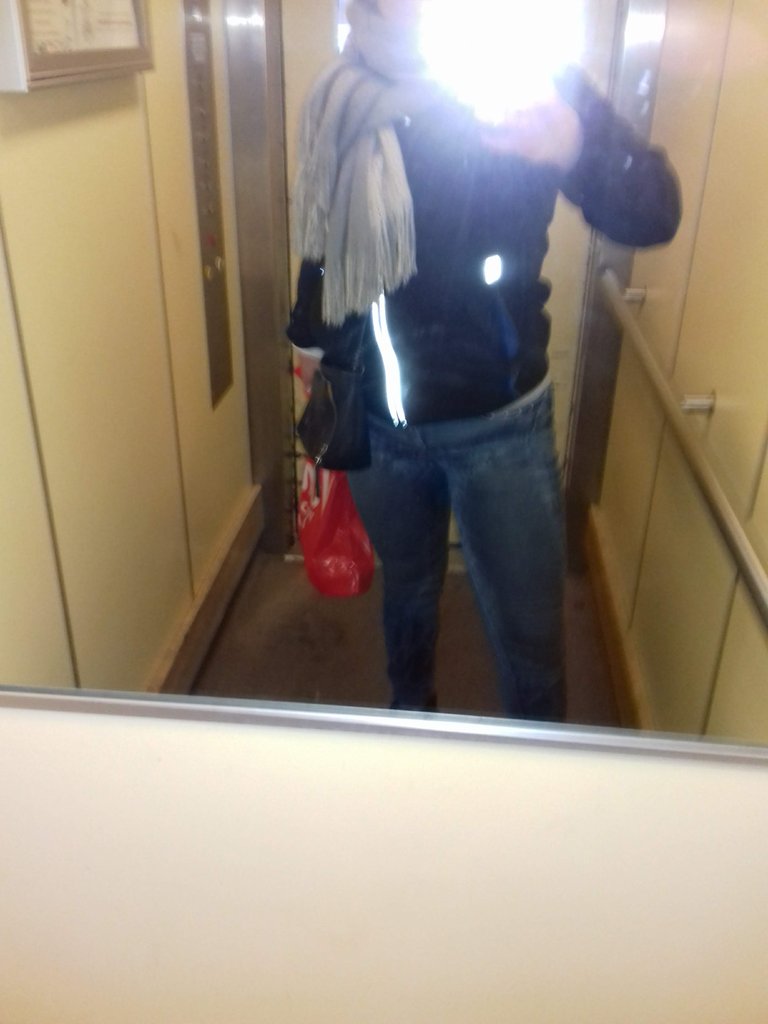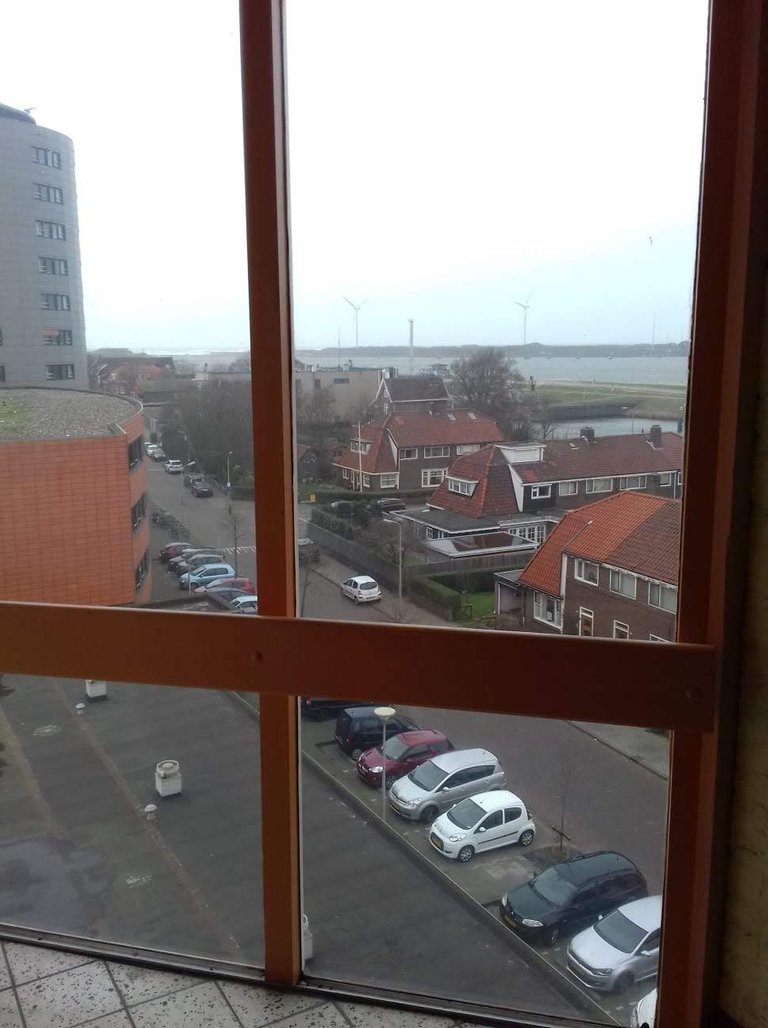 View from her apartment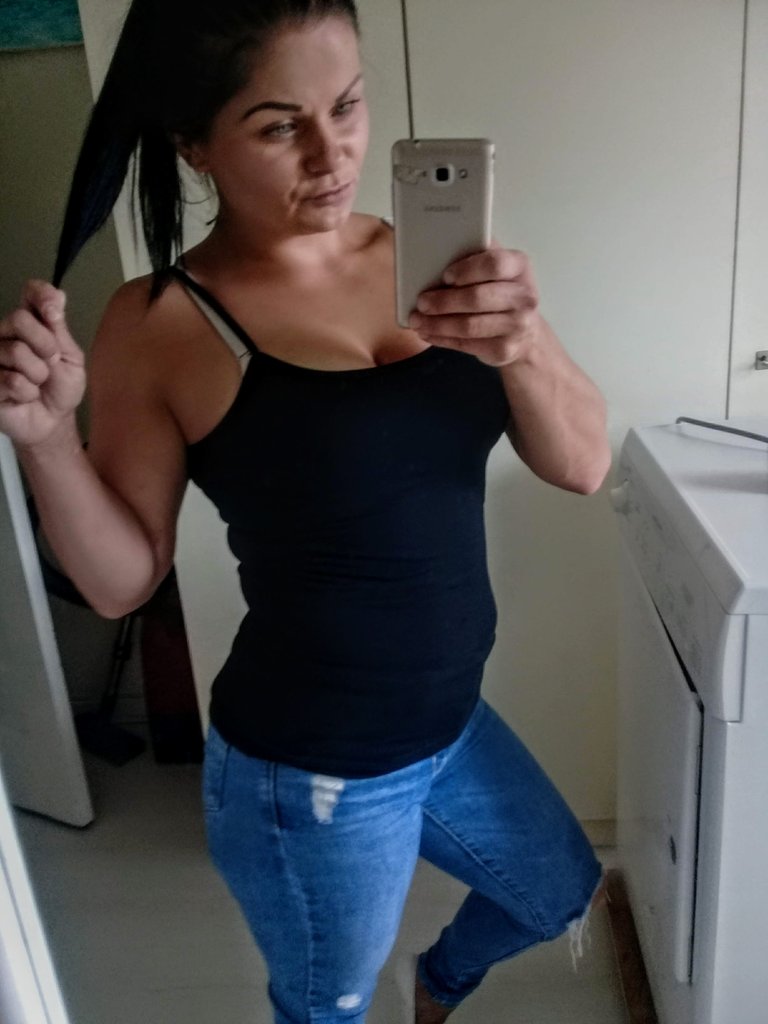 Here above in the picture I am at Mrs. Plug - Olgers
Here down at Mrs Blaauw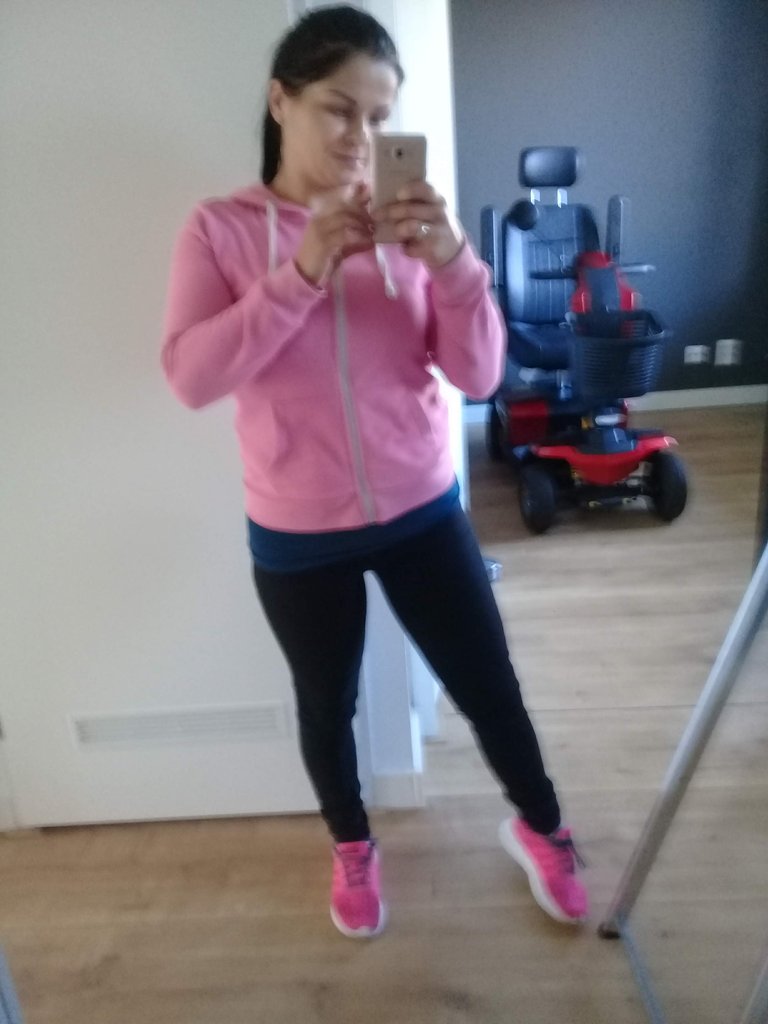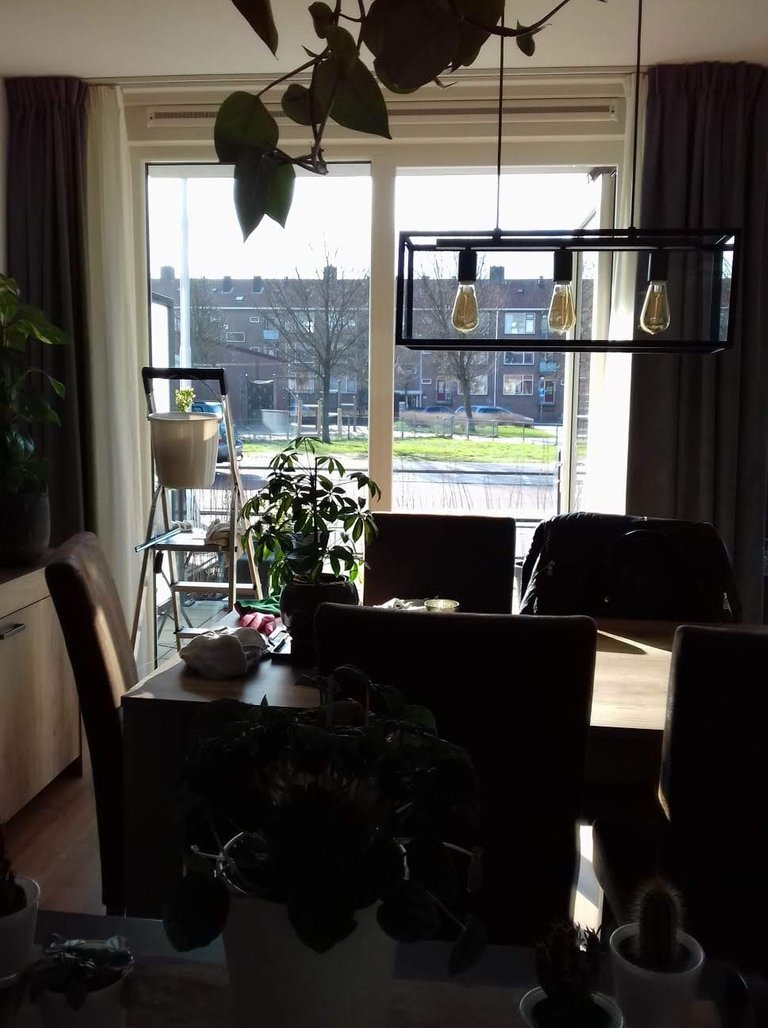 There were moments when I had enough, pain in the hands, spine, even finger pain was enormous. Tears flew in pain. After work, sometimes I had no strength for anything. I cried many times in pain, my whole body, even my eyes hurt.....
This is his house where I clean all windows and doors, as well as the toilet and bathroom. It's heavy...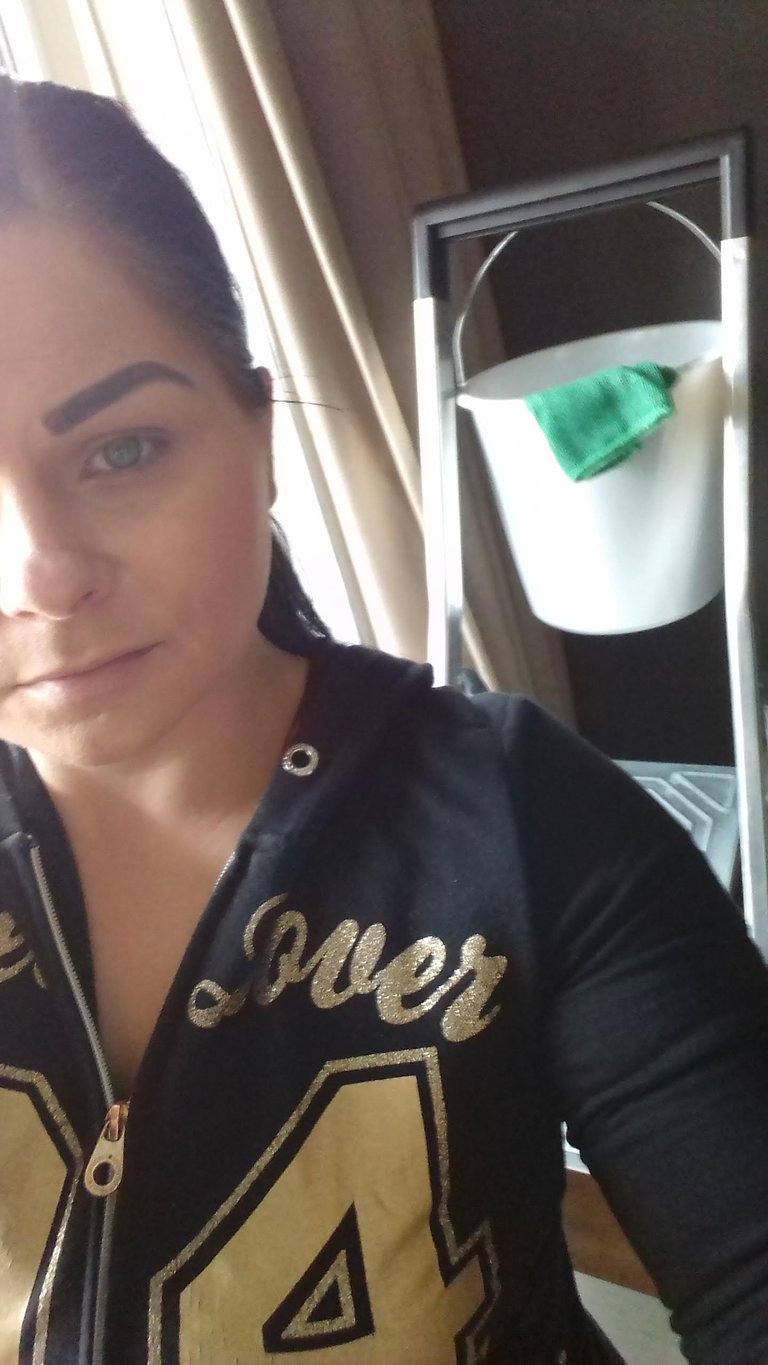 Tiredness and dedication to work, devotion to the elders and help was and is my advantage but also a problem. I can't refuse help, even if I have to clean 10 windows and 6 doors. Their gratitude is a reward and my pain decreases with time ....
Every day I do about 10 km by bike. I don't count the work done on my feet all the time.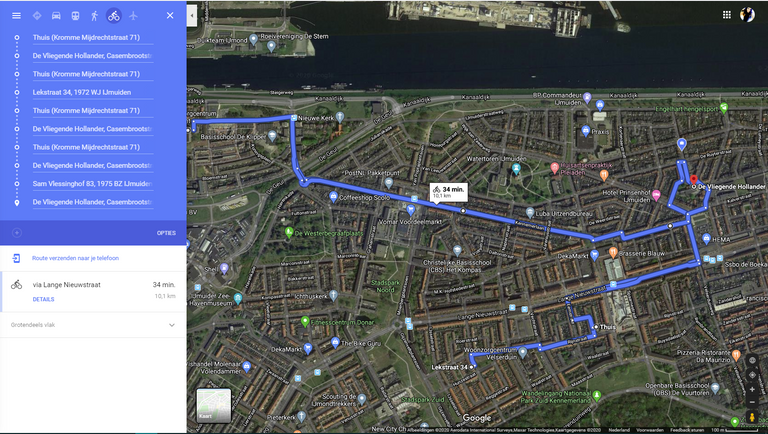 Starting here : As in the picture, my route starts from:
Thuis - Home (at 8:20 )
De Vliegende Hollander - School (8:25)
Thuis - Home (8:45)
Work (9:00)
House (11:30)
School (12:00)
House (12:10)
School (12:50)
Work (13:00)
School (15:00)
Home (15:15)
Store ( when I can )
I didn't mention a visit to the store. Sometimes on the way I go to the store.
We are at home around 15:15. Then I start cleaning at home and make dinner for children and the man who is at home at 16:45. Lunch served on time, i.e. at 17:00. Sometimes I make two different dishes .... But every day there is a hot dish that I make myself. Cleaning again and around 19:00 I will sit for a while because at 20:00 children have to go to beds etc...
Today we eat :
I like cooking and baking
Time to relax but when? In the night, yes sometimes? Not always because at night I want to take care of my man's needs andhe take care of my own ....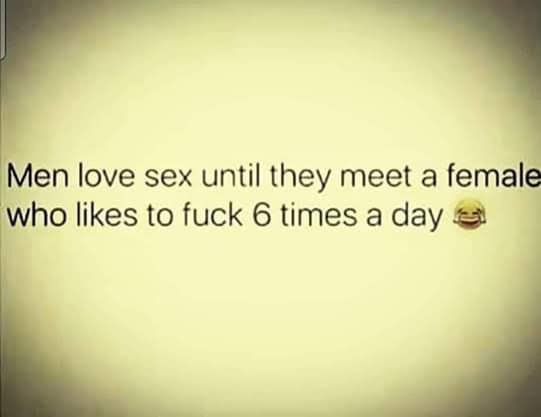 And we both love sex... @davidamsterdam "The King of my castle and..."
He can do a lot, even he can cook delicious.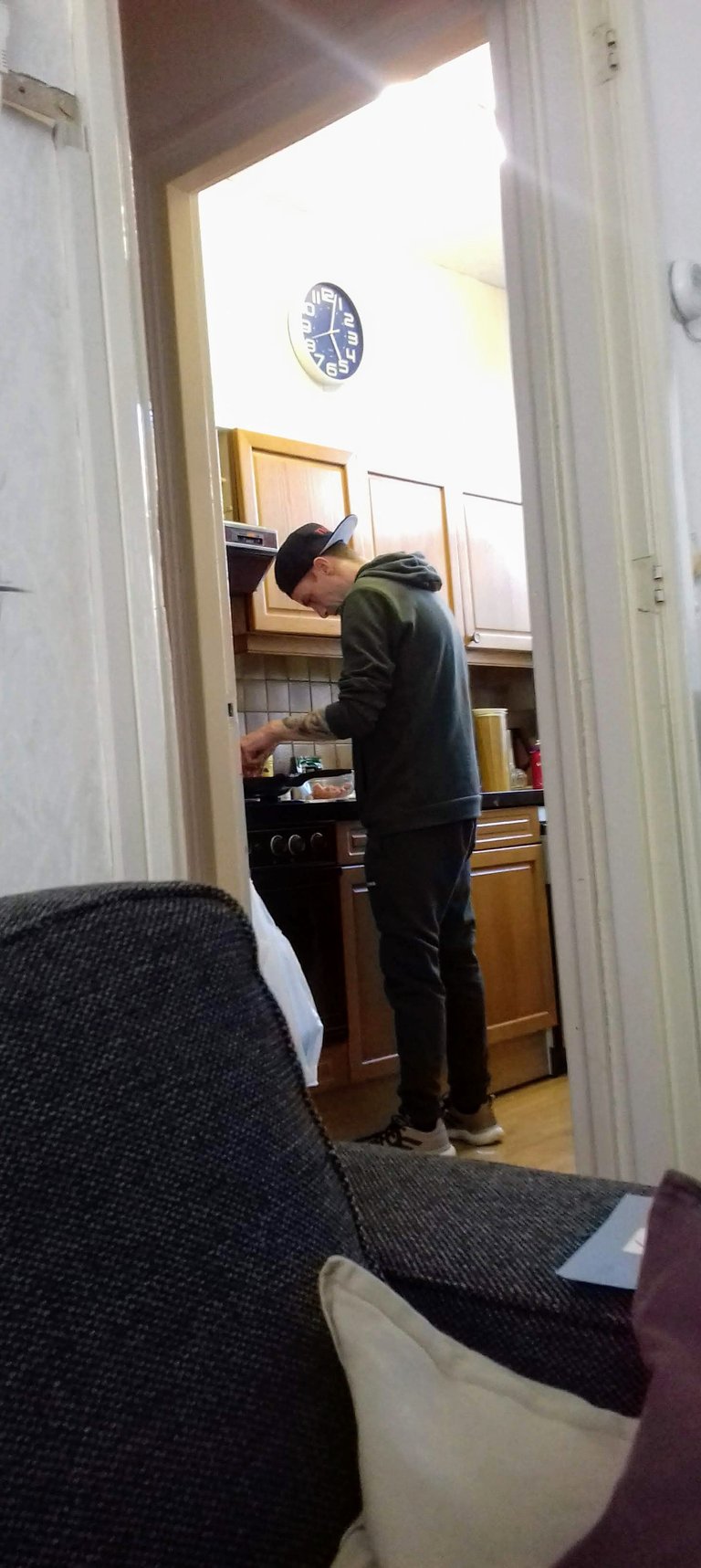 Returning to the topic of all my elders...
The worst is ahead of me.
I change jobs in a month and I have to leave them all.....
I am facing an unpleasant farewell to my current clients "grandmothers and grandparents" whom I have been looking after for over a year ... I have been preparing them slowly for the coming changes for a long time. It is very hard for us to leave. I know I will worry about the health of each of them. I promised myself that I would find time for our visits and coffee, cakes and talks together. I already miss their ritual behavior. I love them in my own way.
I also know that they give me great and big trust and love. I know they value my work and are grateful for my help. I know and feel that it's hard for them to hear about my job change...
Now I collect souvenirs from my "grandmothers and grandparents" who became very close to me. There is much more to it but the most important thing is what we have in our hearts.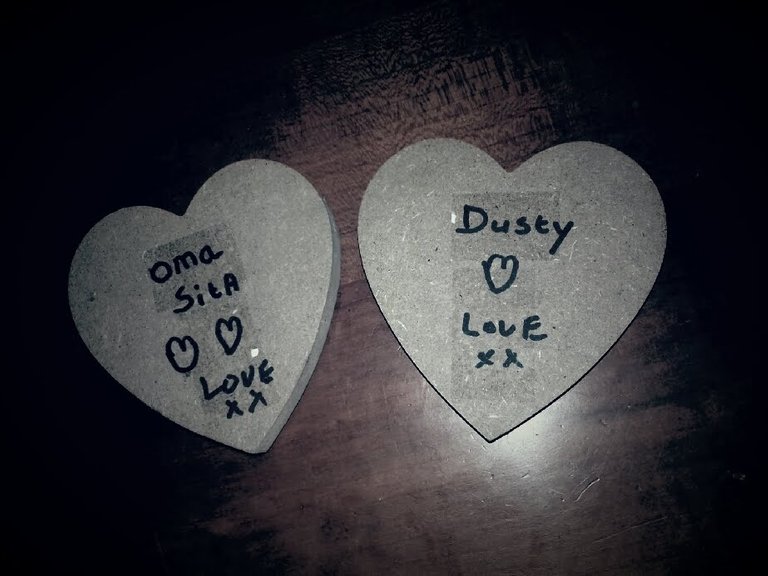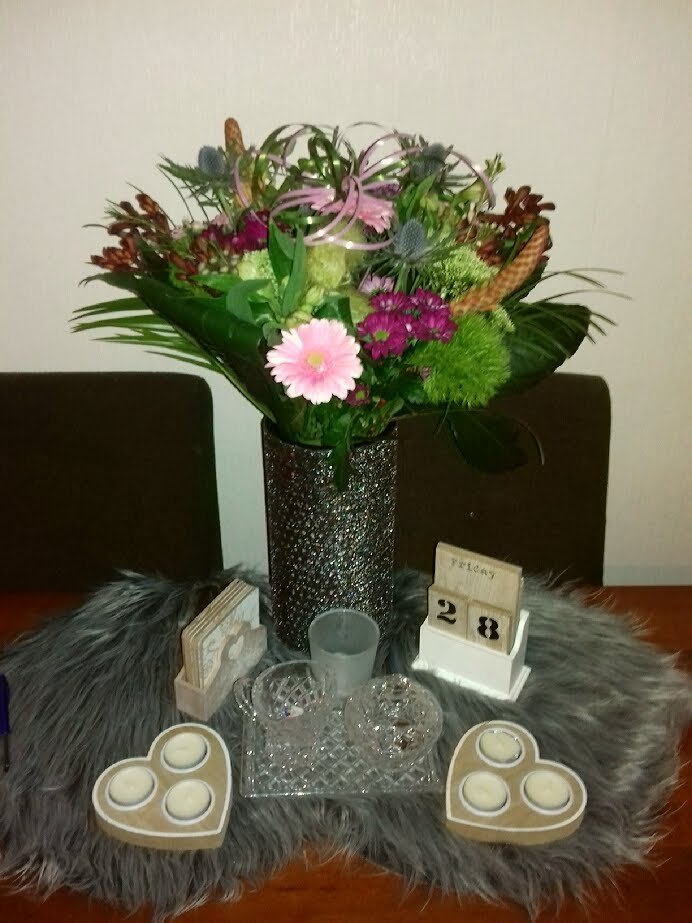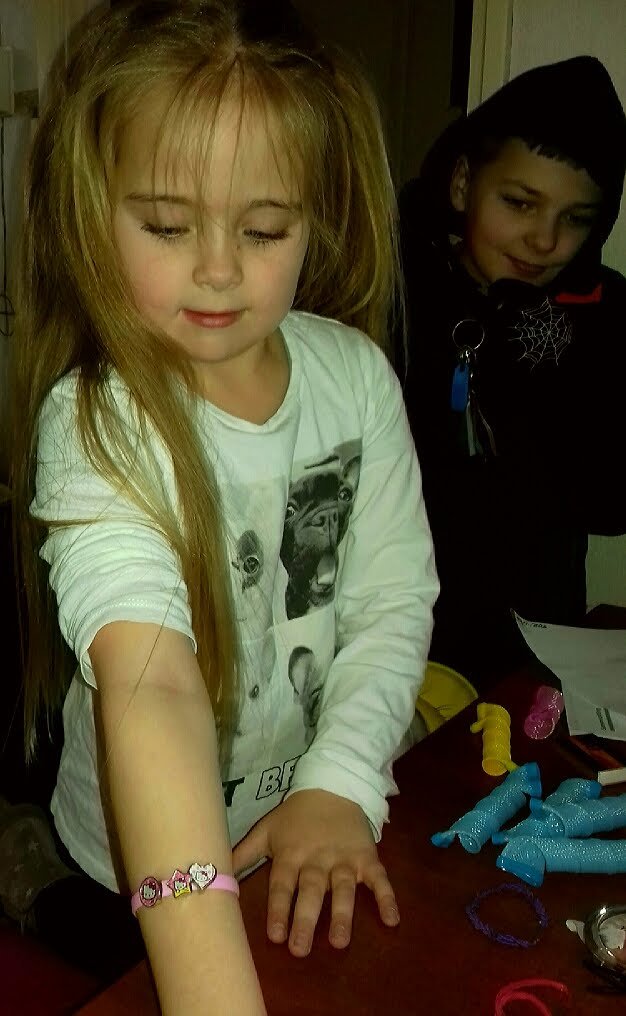 daughter's bracelet, signature candlesticks,flowers, pitchers, paintings, decorations, furniture,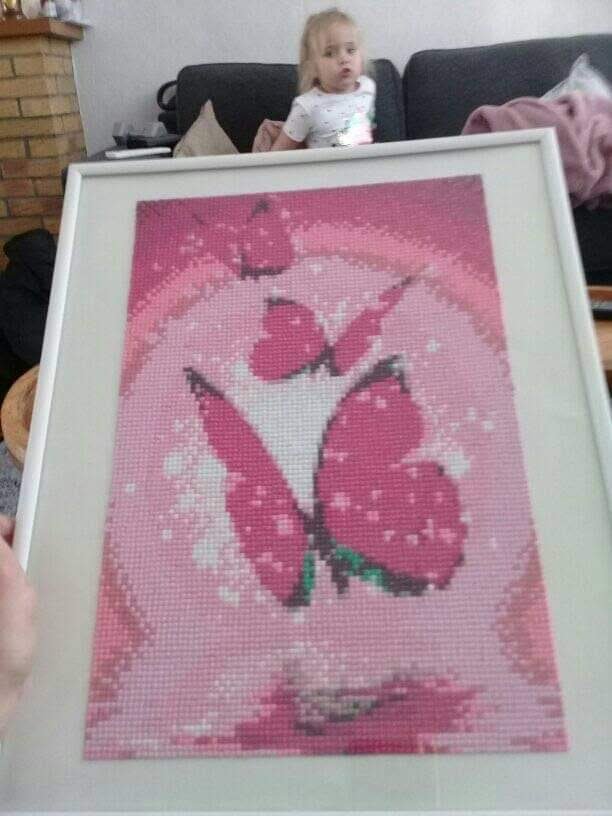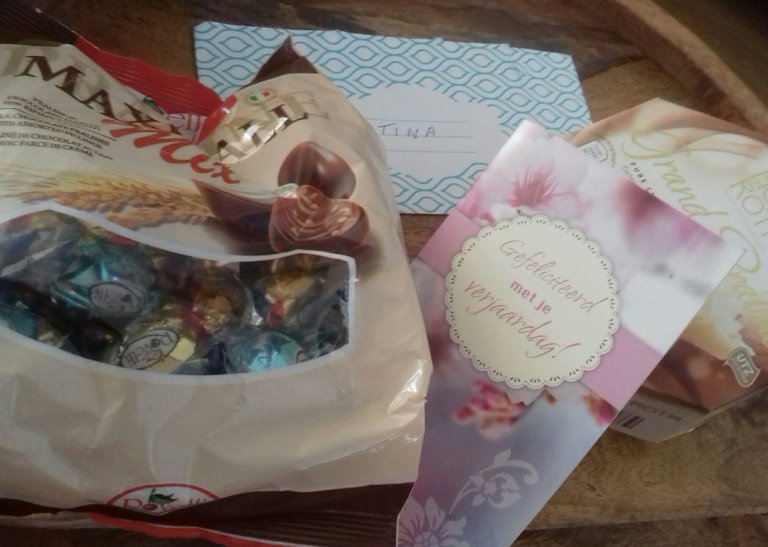 My life is full of work, I love older people. I feel needed. Honest and real people. From the first moments I know what they need, I meet their tastes and cause joy, I pleased them with my behavior, thinking and every other gesture.
I just feel good with them. My work gives me #satisfaction. A feeling we sometimes lack. Especially at work ... who among you owns the job they love. I have and wish you the same thing, that you would feel #fulfilled in your work, that you would go to work with a smile and return from work with a smile. Make you proud of your profession. They call me an #angel. They lead me to tears of #happiness that someone can #appreciate your person in such a way ... They greet me at the door with tears in the eyes, I hear words that my own mother did not tell me.
"Well, there is Tina"
"Tina, don't leave, stay with us"
"Tina, I hope you come back again"
"Tina,finally you are here"
"We don't want you to leave"
All their families heard about me, Sometimes when I enter their homes they sit with their families and present me like some queen who saves their lives, sometimes I don't know how to behave, sometimes I get red, from so many compliments. Which also causes further motivation to learn in the profession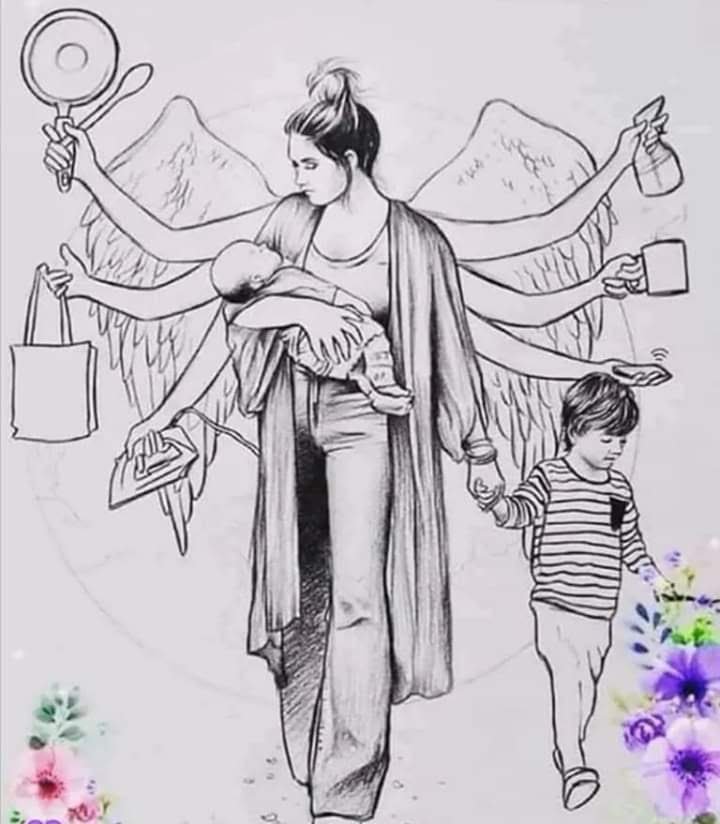 However, I never forget about my family, which always comes first. Children and man. I love and care for them.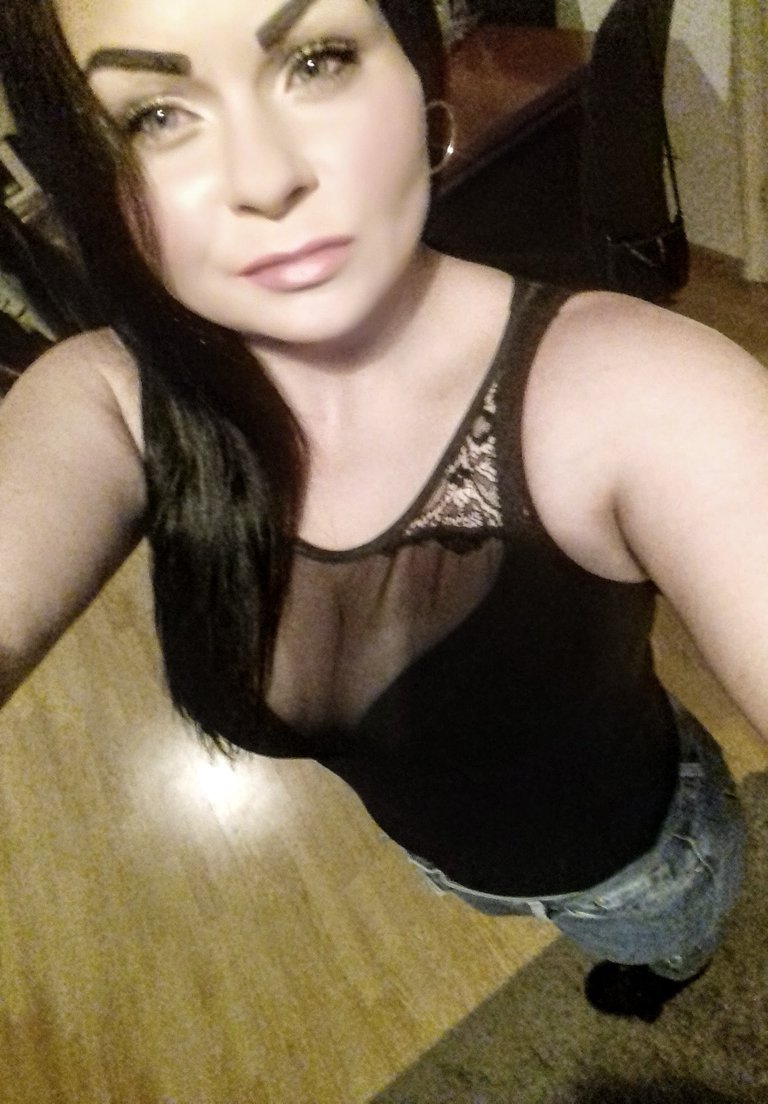 Here is my love @davidamsterdam You must see his blog, Very interesting posts, on time about many areas and topics that will certainly interest you.
#steemit #laugh #lifestyle #comedy #busy #blog #polishgirl #blueeyes #baby #schatje #Nederlands #greatgirl #happy #polskadziewczyna #eyes #relax #sexygirl #steempeak #soulcoin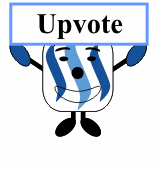 Stay #busy and positive
With love @justynatina
#Upvote , #Follow, #Comment, #Resteem
Thank you for your time.