I have very good news. A lot of things happened today. I will write down everything. Today morning I went to work to Szolnok, Hungary as usual, but I told one of my co-workers (a very friendly and very kind lady) about my situation, including my plan to buy and live in a used working SUV from the next winter. At first she became very angry. She scolded me for this "insanely crazy, stupid and suicidal plan". Then her mood quickly turned to worrying. She was worried about my life. About my safety. She said that criminals would kill me for the SUV, for my amateur radio transceiver, and for my bird. "They would sell all of your stuff on the black market, and even if they would not kill you, you would become homeless.
(@felixxx and a few other people on the Hive blockchain worry about me for the same reason).
Then I honestly told her (my co-worker) that I already was homeless multiple times in my life. And I also told her that I do not really have anything else. Then she asked "No PC, no laptop?". Then I replied saying "Only my smartphone".
Then she asked "You use only your smartphone all day every day to browse the internet?". I replied with "yes". Then she scolded me again for "ruining my eyesight even more" (she already knew that I am visually impaired), then she offered the incredible to me. A laptop and a discussion with the mayor of the village "in my interests".
At first I thought that she is joking (I even laughed), but she made it completely obvious that she is not joking at all. She is completely serious about all of this, and she have very good personal connections. She know the major of my village very well. She very quickly arranged a personal meetup with the major for today afternoon, and she explained my entire situation and circumstances to the major. The major have not believed all of my disabilities at first (even in the presence of my co-worker), but then I proved all of them by showing my medical papers.
Even the major scolded me. For not speaking about all of my disabilities earlier. Yes. I have note even told them about all of my disabilities so far, because I felt ashamed. And now I feel ashamed even more.
I felt ashamed in most cases to ask people in the real life for help. I do not know whether this make any sense or not, but this is how and what I felt. Shame. I even told them about this. Then they told me that this is not my bad, and I should not feel this way.
But the main point is the fact that we worked out a solution. The major offered two things to help me, and of course I gladly accepted both. A discount on my rent, and a two hours per day cleaning part time job for the village municipality
Yes. Now I have two jobs. One packaging four hours per day part time job, and a two hours per day cleaning part time job. I start the latter in the next month (on 2022.05.01).
At first I have not even know how could I thank them. I said thank you so much to them multiple times. I almost cried.
The Hungarian government usually do not care (they know all of my disabilities), but the village municipality does.
With the additional job, my income will reach the local minimum wage, and thank you to the new discount on my rent, I will be able to financially afford/maintain this rent, and I will also be able to save money.
And finally about the laptop. This was before the discussion with the major. So my co-worker bough a brand new HP 15s for me. She bought it in front of my eyes, and she said that "Consider this as an early present/gift for your 30th birthday". She knows that I will be 30 years old. We know each other for three years. Since I started working at this company.
I am not going to lie. I literally cried this time. Shame or not shame, I literally cried. Because of happiness and gratefulness. A brand new laptop. I also said that I do not even know how to thank her for this huge gift. She said "Just do not do anything stupid and irresponsible".
Of course I promised this to her. She is really very worried about me, I saw it on her face. As I know, she have not told this to my/our boss, nor to other co-workers about all of this. I honestly hope that this stays this way. I already feel huge shame for accepting this huge gift. Okay, it is for my 30th birthday, but this is still huge from a co-worker, who know me for three years.
HP 15s.
AMD Ryzen 3 4300U with Radeon Graphics 2.70 GHz.
8 GB RAM.
256 GB SSD.
Windows 11 Home.
Full HD (1920x1080) screen.
HP TrueVision HD Camera.
A few photos, including the writing of this post on Ecency.
At first, I opened Hive Blog.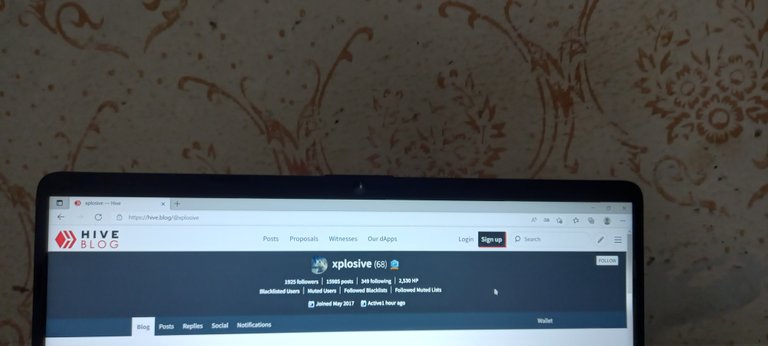 One of my recent reblogs.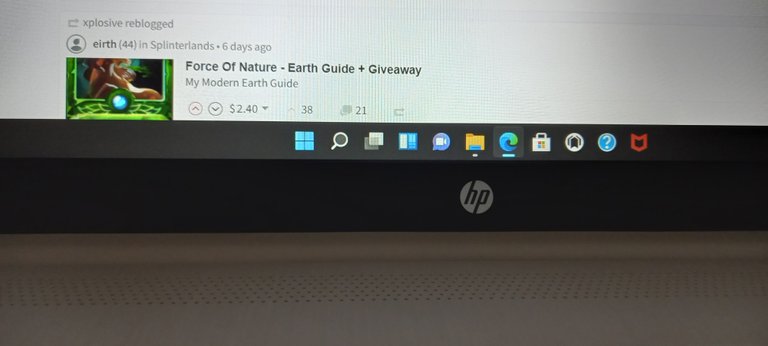 The icons of Windows 11, the HP logo, and the speakers of the laptop.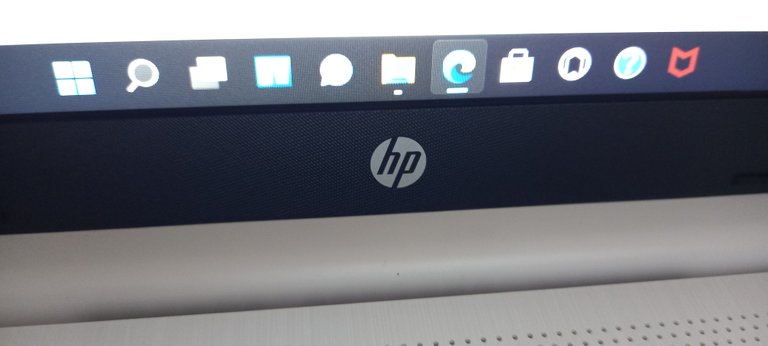 Factory AMD Ryzen and AMD Radeon stickers.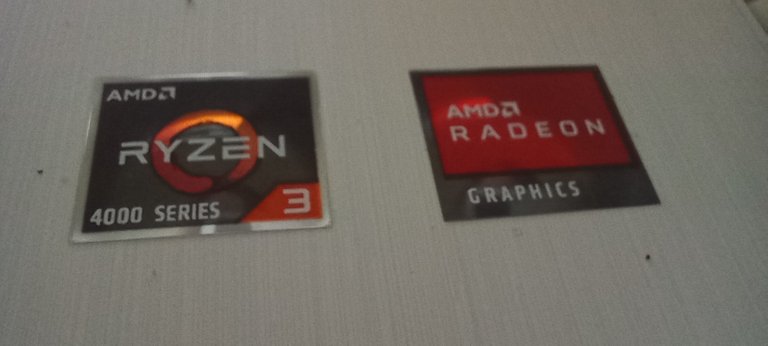 The beginning of this post on Ecency two hours ago (screenshot).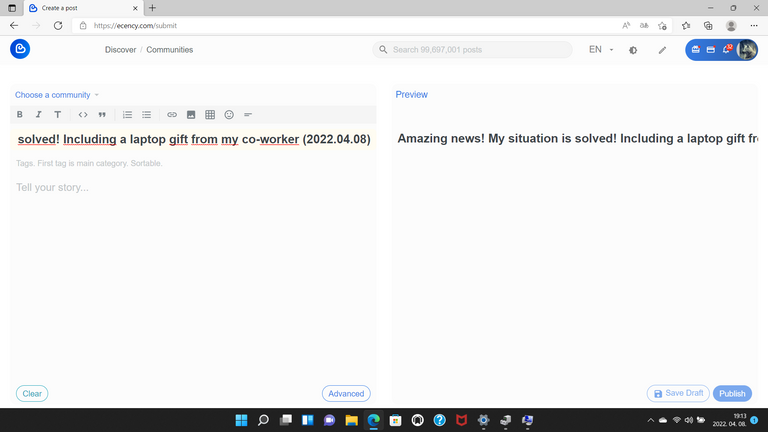 I will write more posts about this laptop soon, but I think that this blog post is long enough, because I already wrote more than 800 words. I rarely write long posts like this, but this time I felt that I had to.
Probably today's events will make a few Hive users happy, who read my posts.
Have a nice day and have a nice weekend.
All the best. Greetings and much love from Hungary.