Good afternoon from Romania, fellow HIVE users, technology enthusiasts as well as dear readers outside of HIVE! For today's first special post here on HIVE, I decided to write a bit about why I strongly think modern technology (more specifically the wide range of gadgets we have at our disposal nowadays) should only be perceived and used as a tool (or as mere tools, when referring to the totality of smart and interactive gadgets available to use nowadays such as iPhones or iPads or various other smartphones or tablets) in order to live a more meaningful, fulfilled, and human life!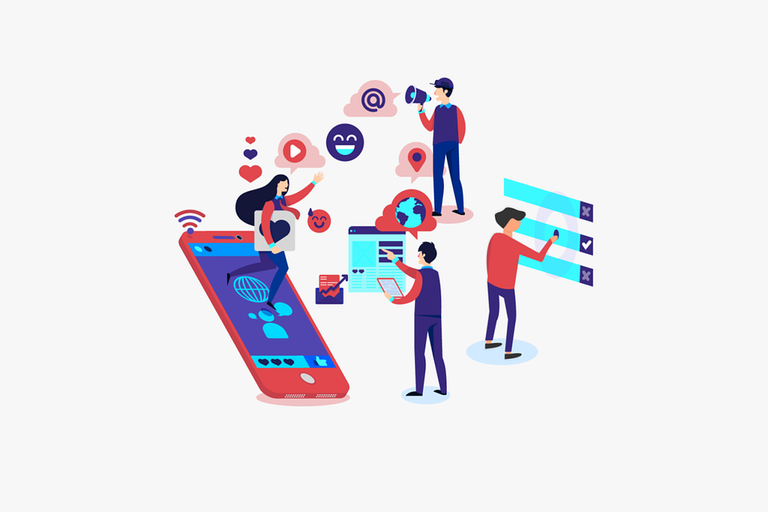 Image source: Pixabay
Notice I mentioned the word human in the enumeration above and that was for a very good reason, that reason being interactive more with your family and friends instead of constantly being trapped by the monitor or touchscreen of your device.
Now don't get me wrong, these devices are amazing and they have fantastic functions which can be used for good purposes and thereby making our lives easier. However, being addicted to them in other ways is definitely not the way to go, so to put it.
My point here is the fact that several applications such as games on these devices should be enjoyed and played, but at a minimum, not forgetting as such about our day-to-day responsibilities or about our family and friends or even pets, if we have any.
In these regards, it is very important to find balance and to be guided by our inner compass when adjusting to digital adventures (so to say) in counterpart with our real life here on Earth. In other words, being more down right dull and down to Earth so as to be able to live easily, happily, and without the fear of not properly fulfilling our responsibilities in our daily lives, on both a personal and a professional level.
At the same time, using our mobile phones a lot will definitely forget about ourselves and what we have to do for our wellbeing! So my advice here is to pay an extra amount of attention on the real life and not so much on fleeting Facebook notifications, only if those are very important, of course.
Since it's truly important to relax from time to time as well, devices such as iPods or iPhones are excellent for playing or favourite music or favourite films, but we should also experience these great forms of entertainment at a relative minimum, especially in times when we need to be very active in our family or professional lives.
During our holidays however, we rock! I think that through hard work and a lot of patience we have by that time earned a well deserved right to listen to as much music on our smart devices as possible during our free time!
Thus, I tried to sketch a balanced overall perspective on the pros and cons of using modern gadgets while not forgetting about ourselves and our dear ones in the process. I truly hope you liked my opinion-based post here on my HIVE blog! All the best and God bless you!
Many blessings your way, all the best once again, much health, take care, stay safe, and, just as in the words of Ringo Starr, peace and love your way! Great peace and a lot of love your way, I might add! Have an excellent and most peaceful day along with your close/dear ones! Namaste and great peace your way once again! 😊🙏✌️☮️
Also, please don't forget to keep praying for Ukraine and its people! Much love, blessings, and peace to Ukraine and the Ukrainians as well! May the war stop very soon! 💛 💙 🇺🇦
P.S.: Thank you very much for all your support, readership, attention, precious time, appreciation, re-blogging, and feedback here on HIVE. 😊
Stay blessed, loved, well, and safe along with your family and friends! Cheers and please stay tuned for more amazing content on my HIVE blog! 😊