Good afternoon from Romania, once more, fellow HIVE users, students worldwide as well as dear readers outside of HIVE! For today's third special post of the day here on my HIVE blog, I decided to share why I strongly think e-learning is great and a very reliable alternative to conventional learning in the future.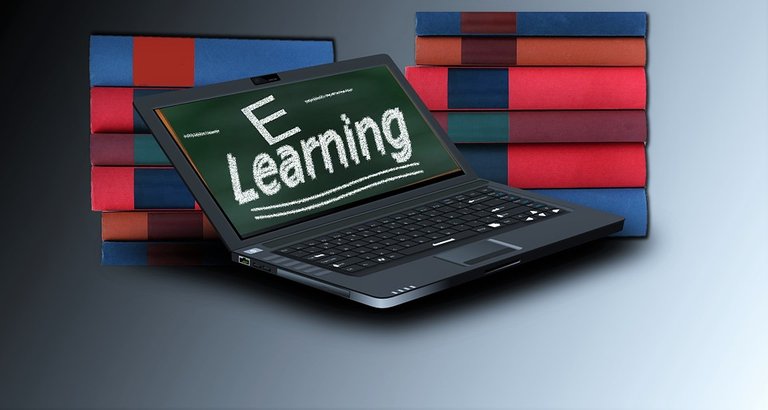 Image source: Pixabay
First of all, I'll start by saying that I had a lengthy experience with both e-learning and conventional learning. Please allow me to define what I mean by "conventional learning": by conventional learning I mean a form of education which is taught physically in schools, in a rather strict and rigid manner, by following a curriculum which isn't always fit for the professional demands of the future, so to put it.
Secondly, out of the two, I personally would rather go with e-learning from a wide range of reasons, most notably thanks to it ease of use (for me, at least) and power to learn you skills and tools the correct way, contrary to what many pupils have been taught in "conventional learning" in rather decadent and decrepit school systems across the world.
Thirdly, e-learning is reliable, safe (in case of a pandemic, for example, or other unfortunate extra-ordinary external worldwide events which prevent physical teaching), easy to use (many people, regardless of their technological understanding, have a relatively good accessibility with it), and efficient for putting forth lectures which need to be watched (instead of also participating with your feedback in class).
Therefore, all in all, e-learning proves to be the future of learning worldwide, all the more given the dramatic turn of events with the beginning of the COVID-19 pandemic and the Russo-Ukrainian war we have been very much unfortunately facing for several years to date. Good times will be ahead though, so do I hope. After any major storm, there will be sunshine.
But heading back to e-learning, I'd also like to know your opinions on it in the comments' section down below. Thank you very much for stopping by, for your precious time as well as for reading this post here on my HIVE blog! All the best, plenty of academic success, much health, and God bless you!
Many blessings your way, all the best once again, much health, take care, stay safe, and, just as in the words of Ringo Starr, peace and love your way! Great peace and a lot of love your way, I might add! Have an excellent and most peaceful day along with your close/dear ones! Namaste and great peace your way once again! 😊🙏✌️☮️
Also, please don't forget to keep praying for Ukraine and its people! Much love, blessings, and peace to Ukraine and the Ukrainians as well! May the war stop very soon! 💛💙🇺🇦
P.S.: Thank you very much for all your support, readership, attention, precious time, appreciation, re-blogging, and feedback here on HIVE. 😊
Stay blessed, loved, well, and safe along with your family and friends! Cheers and please stay tuned for more amazing content on my HIVE blog! 😊