Good day, fellow HIVE users worldwide as well as dear readers from both HIVE and outside of it! For today's first post here on my HIVE blog, after a brief pause for which I feel I need to hereby apologise, I would like to share the fact that I've just been accepted for the second time in the Google AdSense programme with another website of mine, more specifically The Rockpedia, an independent online resource on rock music with encyclopedic perspectives.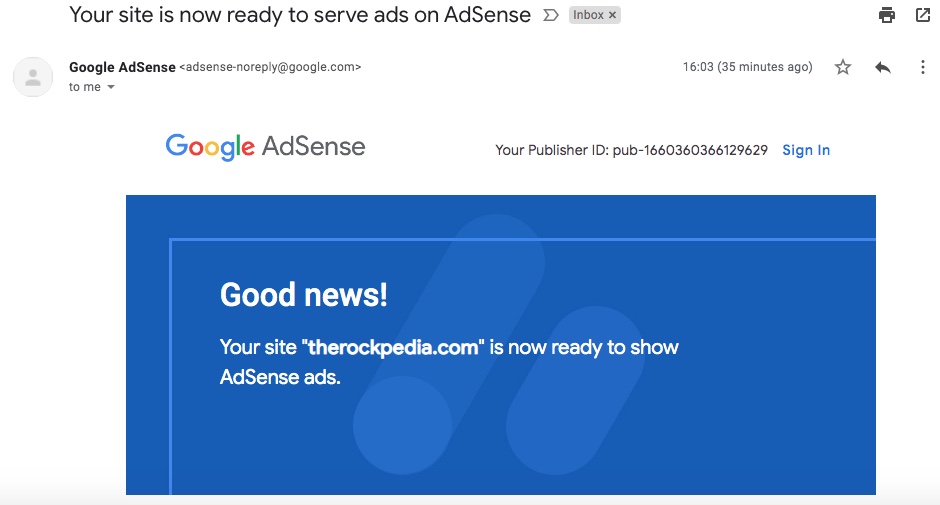 I've got admitted in the Google AdSense programme a second time after the successful project of The Dockyards, this time with my relatively new project The Rockpedia. Kindly wish me luck! Thank you very much in advance! All the best! Image source: personal screenshot via e-mail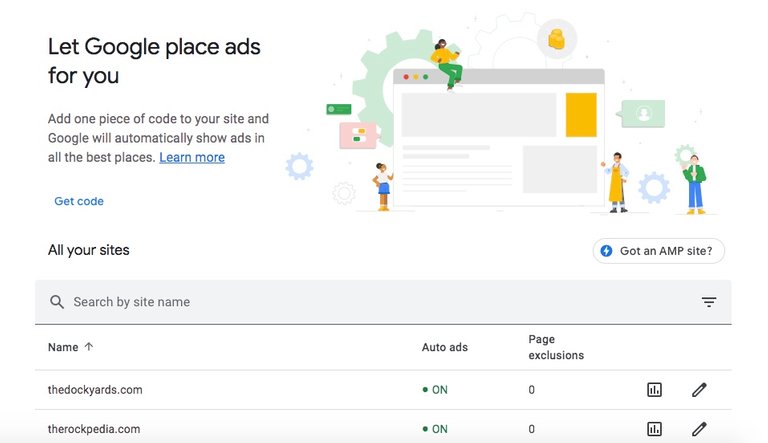 Tip for you, dear and respectful readers, if you are willing to become a content creator and publisher working with Google AdSense: for ease of the integration process of Google AdSense on your website, please apply auto ads. It'll save you a lot of time and trouble, kindly trust me on this one. Cheers and all the best once again! Image source: personal screenshot
The fantastic news for me is that I can finally re-commence my paid freelance activity as an independent, freelance writer working for myself and for one of my most precious professional dreams, my website on rock music. I can finally have the chance to earn a decent living solely by myself with the content I produce, the same as here on HIVE!
Therefore, that being said and without any further needless ado, I hope you will enjoy reading the posts I regularly publish on Rockpedia if you are into rock music. Thank you very much for your readership, precious time, and attention! All the best, much health, take care, stay safe, many blessings, and great peace your way! God bless you, have an excellent day, and a wonderful week along with all your dear ones! Best regards from Romania!
Many blessings your way, all the best once again, much health, take care, stay safe, and, just as in the words of Ringo Starr, peace and love your way! Great peace and a lot of love your way, I might add! Have an excellent and most peaceful day along with your close/dear ones! Namaste and great peace your way once again! 😊🙏✌️☮️
Also, please don't forget to keep praying for Ukraine and its people! Much love, blessings, and peace to Ukraine and the Ukrainians as well! May the war stop very soon! 💛💙🇺🇦
P.S.: Thank you very much for all your support, readership, attention, precious time, appreciation, re-blogging, and feedback here on HIVE. 😊
Stay blessed, loved, well, and safe along with your family and friends! Cheers and please stay tuned for more amazing content on my HIVE blog! 😊