Good evening, fellow HIVE users and rockers from all corners of the world (especially Led Zeppelin fans and John Paul Jones fans, most notably from Romania, from purely subjective reasons, of course) as well as dear readers from both HIVE and outside of it!
Since I discovered the following app icon (which is symbolised by a triquetra, an ancient Celtic symbol, right in the middle of it), I was fascinated at the prospect of a possible John Paul Jones (or JPJ for short) application on App Store with the exact logo as the one from down below: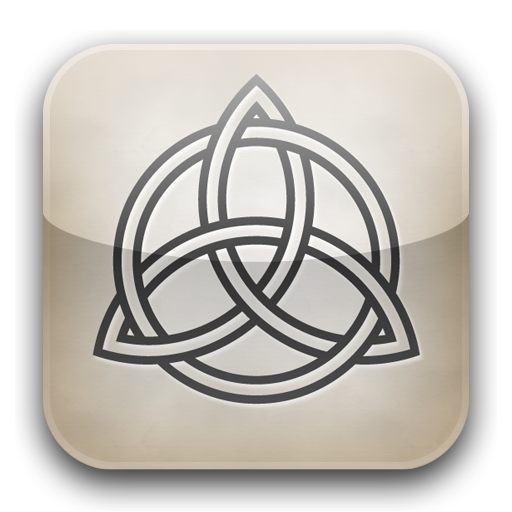 A triquetra app icon. Image source: IMGbin
Since other popular rock stars such as Ozzy Osbourne had their own App Store applications in the past, I was wondering why John Paul Jones, formerly of Led Zeppelin, couldn't have his own with the logo from up above. Anyway, perhaps we'll never know for certain. It is, nevertheless, a very good app icon, that's for certain!
All the best, stay safe, take care, many blessings your way, and rock on! :)
P.S.: Thank you very much for all your support, readership, appreciation, re-blogging, and feedback here on HIVE.
Stay blessed, loved, well, and safe along with your family and friends! Cheers and please stay tuned for more amazing content on my HIVE blog! :)