Good evening once again, fellow HIVE users worldwide! For today's third and final post here on my HIVE blog, I decided to write a bit about the fact that I am about to start my collaboration with Ezoic for at least one of my websites (which is very good news for me)!
The start of a new partnership for me with Ezoic represents a new beginning as an online publisher and creator of content on The Dockyards. This is prospective great economic news for me!
It all started when I was contacted by Ezoic not long ago via e-mail. At first, I didn't give that e-mail much attention but after some time I decided to reply to it and subsequently create an account on that platform. Previously, I was about to start working with Mediavine quite some time ago, but I ultimately decided not to, as I think, if I'm not mistaken, that would've interfered with what I would have earned from Google AdSense (or something like that, I'm not exactly certain at the moment).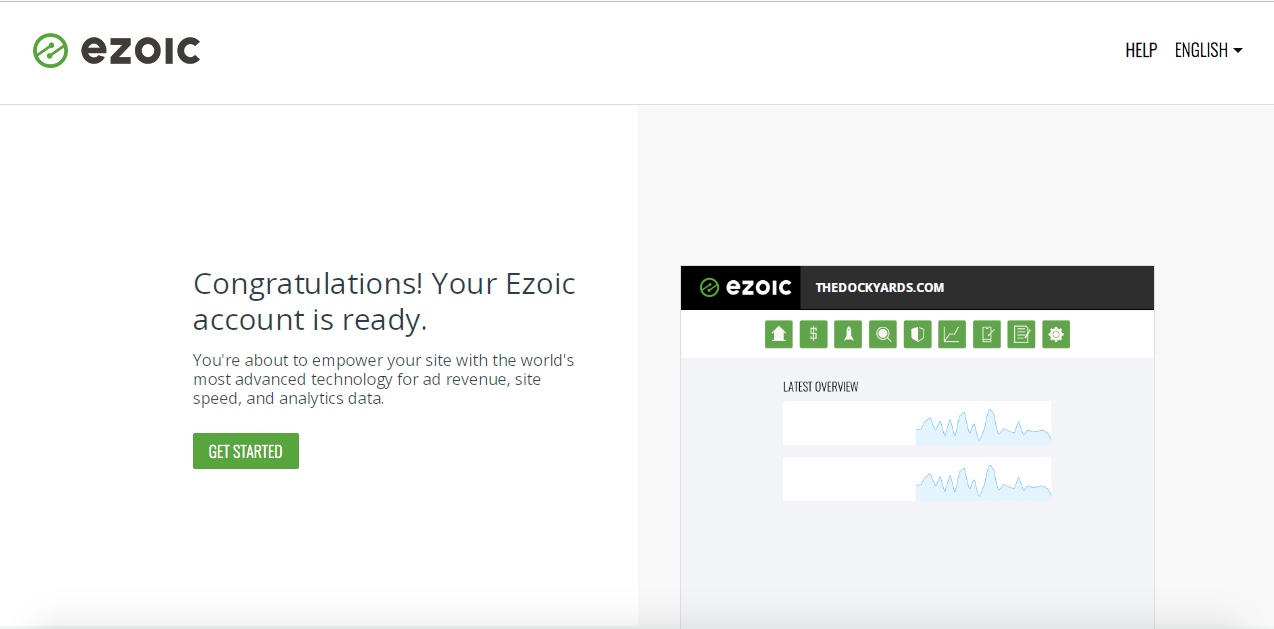 I successfully managed to register on Ezoic. Hopefully, it will be a good economic experience for me as well as the start of a brand new chapter in the life of my most beloved online projects, more specifically The Dockyards. Image source: personal screenshot on Ezoic's official website
Now, I am several steps away from starting the collaboration and hopefully it will be a good, productive, and long lasting one. Kindly wish me luck! Thank you very much in advance! All the best, much health, take care, stay safe, many blessings, and great peace your way! God bless you! Thank you very much for your time and readership!
Many blessings your way, all the best once again, much health, take care, stay safe, and, just as in the words of Ringo Starr, peace and love your way! Great peace and a lot of love your way, I might add! Have an excellent and most peaceful day along with your close/dear ones! Namaste and great peace your way once again! 😊🙏✌️☮️
Also, please don't forget to keep praying for Ukraine and its people! Much love, blessings, and peace to Ukraine and the Ukrainians as well! May the war stop very soon! 💛💙🇺🇦
P.S.: Thank you very much for all your support, readership, attention, precious time, appreciation, re-blogging, and feedback here on HIVE. 😊
Stay blessed, loved, well, and safe along with your family and friends! Cheers and please stay tuned for more amazing content on my HIVE blog! 😊