Good Morning Steemit Family!
"It aint what you do, it's the way that you do it"
This phrase holds true for many many things but the one I want to get into this morning is Yoga and yoga asanas.
Literally tens of thousands of people practise yoga every day all over the world because they know of the potential it holds.
        
When an asana (position) is performed absolutely correctly ( and it is an extremely subtle process) then the flow of cosmic energy in the body happens completely naturally, it is unstoppable.
If an asana is performed incorrectly this will not be the case. The student may feel a sense of achievement or placebo of well being but the body will not sync itself with celestial geometry that causes total well being, balance, health and blissfullness.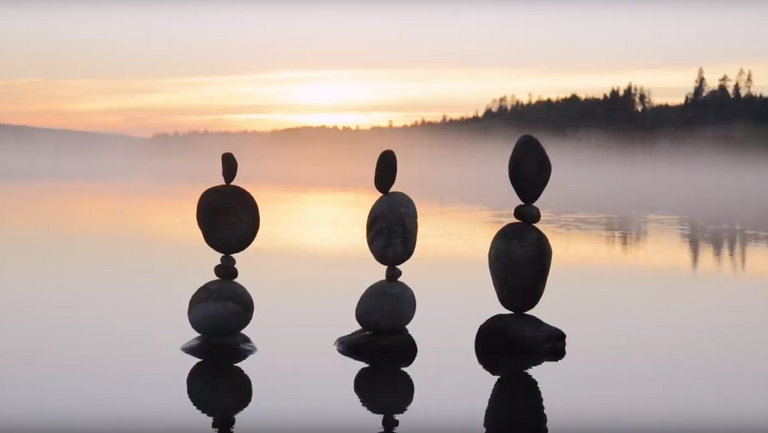 So it is extremely important not to just sign up with the first yoga class you see advertised because its conveniently close to home or because they offer a free vegan lunch. Your yoga teacher MUST be competent - so you will need to ask where they were trained and by whom.
        
Yoga is an ancient art that cannot be learned in a long weekend so quiz your potential teacher on who taught them what. It matters not that they have been a teacher for fifteen years if it is no more than a work out they are offering you. Workouts are valid of course but the full potential of YOGA is totally life changing and if you are going to put yourself through the discomfort of practise then I feel you deserve true enlightenment... which is the potential of this practise.
It's that fine line between right and wrong, like the moment your camera lens suddenly comes into focus - it happens in a split second - either side of which is a total blur. Or like your TV transmitter when its not quite pointed in the right direction your screen is just fuzzy static.
If you have ever studied Alexander Technique you will know the sensation when your body suddenly becomes correctly aligned you feel the life force surge within you.
This is what the aim is practising yoga asanas.. perfect balance, perfect mental clarity, perfect health and to exist in the bliss-state for more than occasional moments in ones life. We are capable of SO MUCH more
so please don't settle for less than the best......
you ARE worth it!
Puravida

The stunning photo in todays post is courtesy of Jonna Jinton's Youtube video - The Art Of Balancing Stones
a must watch if you haven't seen it ;)