I didn't bother attending Hive Fest this year, or maybe that should be 'I'm not bothering' as possibly it's still live, I don't know, I didn't pay it much attention.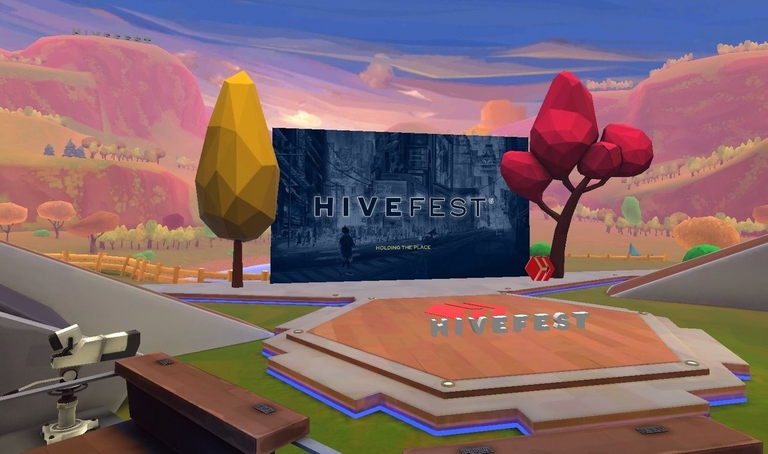 Don't get me wrong, I'm all up for HiveFests, I've been to two IRL ones, and I'll probably go to what will hopefully be the next IRL one in what I imagine will be around this time in November 2022.
But when it comes to interacting in Virtual Spaces with VR head sets, mikes and Avatars, it's all just too much for me.
My Dad often says he feels like he's stuck in the 1950s, he doesn't have an internent connection or even a mobile phone and I think the MetaVerse may just be where I end up being stuck in the 2010s, and, like my Dad sans net, happily so.
I tried to attend Hive Fest last year, but my experience was severely retarded due to my limited technology - reliant on a 4G connection and and a Mac Book, but it wasn't the technology so much, rather than just the severe awkwardness, for me, of interacting via avatars.
I REALLY don't like talking on the phone BTW, and that's the closest equivalent of the VR experience ATM - there's just a disconnect for me between people's avatars and what I'm hearing and it's just basically like a group phone call, and I don't like that.
I don't actually mind collective Zoom meetings BTW, in fact I quite enjoy them, but I like to be able to see the actual people I'm talking to, in their actual environments, it's somehow more grounding.
I had the same thing when I tried to attend the Polygon Festival earlier on this year, in an altspace similar environment - I just hated it - you wander up to someone and it's basically like having a phone conversation while the avatars you see in front of you bear no resemblance to the people you're talking to vocally.
Maybe it's different with a headset? It could well be, but I most certainly don't have the tech ATM to make one of those work for me.
The MetaVerse.... Too much effort compared to IRL....?
And then where's all this going?
Obviously I've got no interest in investing my time and/ or money into building a virtual 'home' in a centralised metaverse hosted by Facebook, but even if something like Decentraland took off, I REALLY can't be dealing with constructing my own virtual space there either.....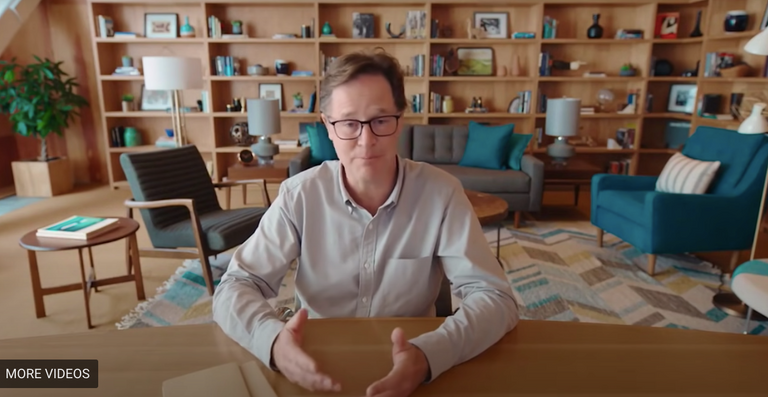 No interest in getting pally with Cleggy in Facebook's Meta.
I mean it's just not me - I don't spend money on fashionable clothes IRL, I don't spend money on decorating my home environment, I don't really do aesthetics....
Except for natural, functional aesthetics - that's what appealed to me about buying my land with the part-built straw bale house - it's built from local wood and straw with a basic lime-render and it looks NICE, or at least it will once I've finished it, and it looks nice (IMO) because it has that natural functionality about it - made of natural materials (well, except for the roof, but that was NECESSARY and even that doesn't look that bad).
And my environment IRL isn't just about looks - that house has a view, it is built to be cool in the hot summers, easily warmed in the colder winters.... and it's got a nice feel about it too, same with the land in general...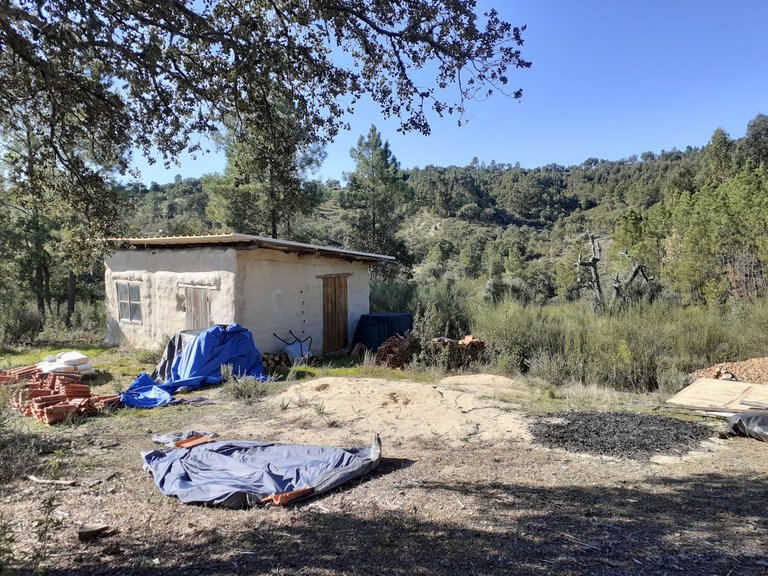 And if people come over, all well and good, I'll happily talk to them IRL, or even on a Zoom call with my little fire going in the background, or the sun setting or whatever.
And all of that effort I've put in to making the house GOOD - it keeps me dry, warm, cool, comfortable IRL - and the natural background - well that was free, AKA the environment.
Compare that to the effort I'd have to put into constructing my virtual avatar, my virtual house, my virtual garden.... all of it would need building from scratch, there'd be a learning curve of how whatever system worked, hell, I might even CHOOSE the BETAMAX version of the future metaverse.... that would be a disaster!
Hence why the METAVERSE is probably where I get off, I can't see any real advantages to my spending time in it, when having a real life nice environment and social network NOT via avatar and VR just seems so much easier!