Paper publications dominated our lives during the past centuries as a major source and source of human knowledge, but this seems to be not the case.
Bonnier Group, which publishes the popular science science magazine, announced its vision for the future of magazines and newspapers through the magazine "+ Mag":
Online magazine
You can read your favorite magazine or newspaper through a multi-touch panel (such as the iPhone), through which you can browse your favorite topics, and this amazing panel will be able to play the animated files as well! Imagine a newspaper or magazine would contain videos instead of still pictures!
Online magazine
This electronic magazine will contain an RSS reader to be able to follow the developments of an unlimited number of magazines and newspapers that you want to follow, and it will also contain an electronic keyboard to be able to search for specific content, and you can also save the news you liked or add it to your favorites!
Electronic magazine .. Future magazine Online magazine
It is a good idea that a prototype of this innovation is being built in 2010.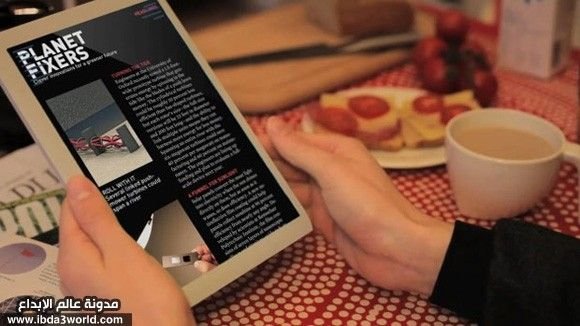 Image Source