I'm giving all of you a chance to bow out of this post now. I'm gong to be venting. This is more or less a free write, and as bad as it'll be, you can thank @vermillionfox for calming me down before I sat at the computer. I'm going to attempt to paint this as not a bad day, because really, it wasn't. My morning was amazing. During the afternoon, I took @guthrie and his half brother to the comic book store to buy DnD miniatures. @vermillionfox was at Mall Of America with her sister-in-law, and I saw an opportunity.
The boys would be going back to @guthrie's brothers' place to hang out. I've been having touch screen issues on my iPhone X […this is the third replacement phone that ghosting and lost of touch support problems arose]. @vermillionfox and I haven't seen It Chapter Two yet, either, so my ambitious plan was to set up a Genius Bar appointment with the intent of having the screen replaced […previously, it's only taken an hour], drop the boys off, drop the phone off at MOA Apple Store, then upstairs for the film.
Remarkably, that all went off without a hitch. I met with a technician at Apple and he suggested replacing the phone, to which I mentioned, I didn't have a recent cloud backup. I told him that I intended to trade the phone in next week when the iPhone 11 Pro is released, and that I really just needed to survive a few more days. I signed a work order for a screen replacement, then went three floors up and met @vermillionfox in time for the trailers before It Chapter Two […which I thought was really good].
Downstairs, sent over to pick me phone up and the Genius Bar started with "…well, we didn't have a successful repair on the screen, so we're just going to give you a new phone. The previous technician stripped the screws.". I already felt my chest tightening as I told him, I didn't want a new phone. I wanted to take my old phone home to make a backup through iTunes, and it was then he took my original phone from a small box and powered it on to reveal a brand new Apple logo. You know what that means, and so did I.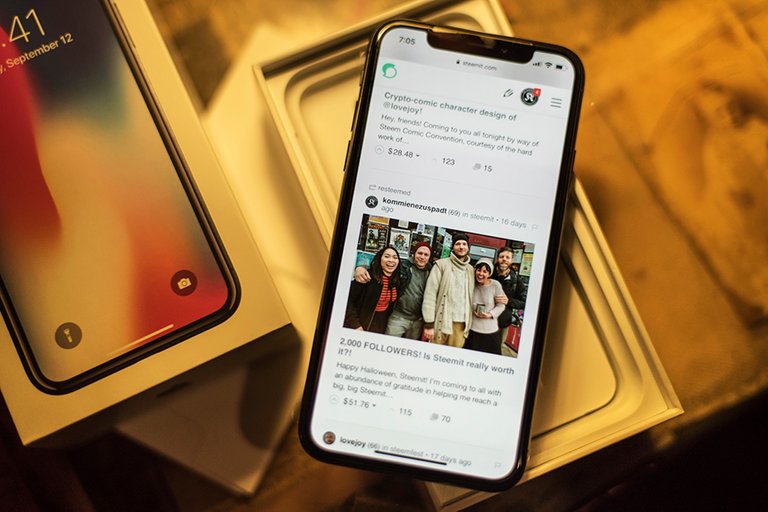 Yes. They wiped it. Immediately, a flood of the things I just lost overcame me. Pictures from New Zealand and Australia, family and friends. All priceless, but the loss of price-centric information may be significant as well. All my Google Authenticator codes, specifically. I have backups of my QR's, but many of them are years old. I'll have to look for them. I tried to politely send @vermillionfox away so she didn't have to witness me lacing in to the terrified boy trying to keep me calm.
I demanded to speak to a manager, and tried to compose myself in explaining how clear I made it that if anything beyond a screen replacement were to take place, not to do that. I said I'd be happy to bring the phone home, make a physical backup, and bring it in tomorrow. The thing that really sucks about a situation like this is, there's nothing to say, really. I mean, it's done. The damage is done and everything is gone. The closest we got to a resolution was offering to send the phone to a forensics recovery lab.
I did tell them to do that. The flash was erased and the OS was installed clean so I know there's no chance of recovery. Maybe it's just the smallest satisfaction that a trillion dollar company is spending money to "try". It was a very helpless feeling. I acknowledged that neither the associate or manager did this, so I genuinely tried to not take it out on them, but I was furious. I drove home seething, going through my head how much is now lost forever. @vermillionfox called me and wanted to take me to dinner.
We met at Gorkha Palace. My favorite Indian restaurant and it did help. I'm trying to keep things in perspective. My last successful iCloud backup was June 19th, just before leaving for Australia and New Zealand […the last time the screen began to ghost and the device was replaced]. For the rest of the tonight, I'm going to try and just let it go. Try to not obsess over the situation. This was the only bad part of the day, but it was a seriously bad part.
End Steemit rant, I guess. I admit, it is nice to have a platform that I can come vent if I need to. It's kind of just like screaming in to the void, but it's therapeutic. A few close friends may say "Damn, @kommienezuspadt. That sucks!", and I'll accept the sympathy. Tomorrow I'm scheduled for some @coppercoins work with @ghostfish. I'm hoping that'll keep me occupied. For now, I'm going to call it a night early. Getting off my soap box now. Good night.