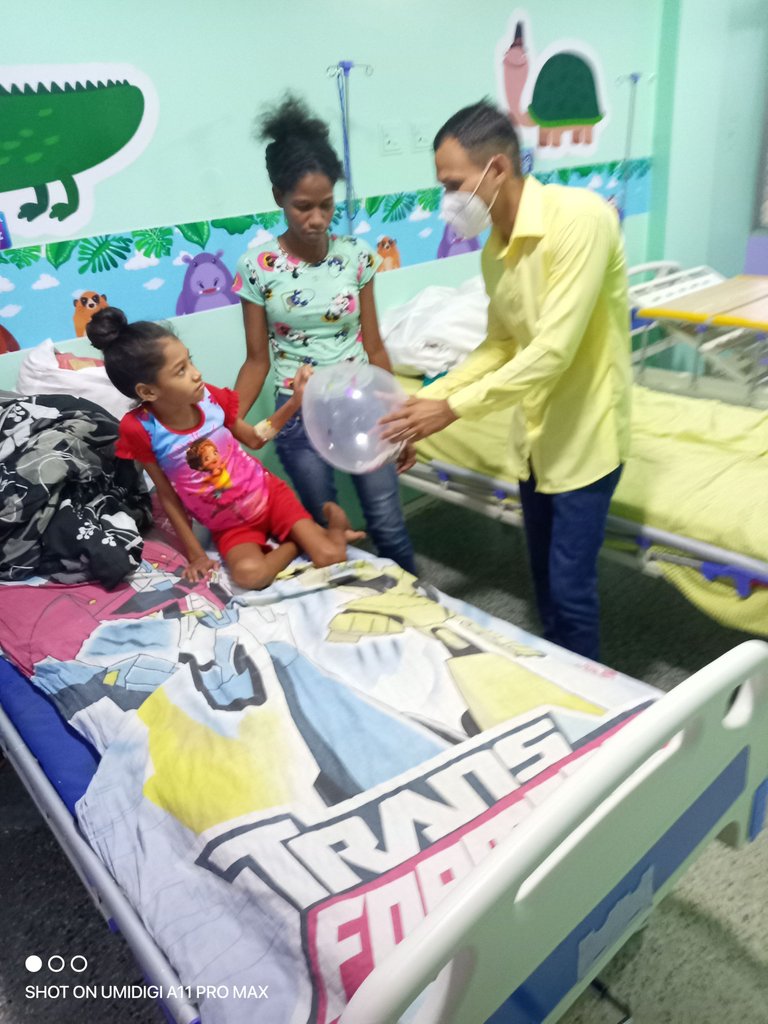 Una tradición de regalar
A tradition of giving
Hola que tal amigos de la colmena, espero hayan pasado unas felices fiestas, en esta oportunidad no vengo para hablar de equipamiento medico, mas bien vengo a dar las gracias a las comunidades que me apoyaron en cada publicación, ya que sin ellos no hubiese podido lograr esta pequeña labor.
Hello friends of the hive, I hope you have had a happy holiday, this time I do not come to talk about medical equipment, rather I come to thank the communities that supported me in each publication, because without them I could not have achieved this little work.

Anualmente para estas fechas de fiestas navideñas, mi familia tiene una tradición de regalar un obsequio a las personas que mas lo necesitan, durante generaciones se nos ha enseñado que el mejor regalo que podemos recibir, es ver dibujada una sonrisa en una persona.
Every year at Christmas time, my family has a tradition of giving a gift to the people who need it most. For generations we have been taught that the best gift we can receive is to see a smile on someone's face.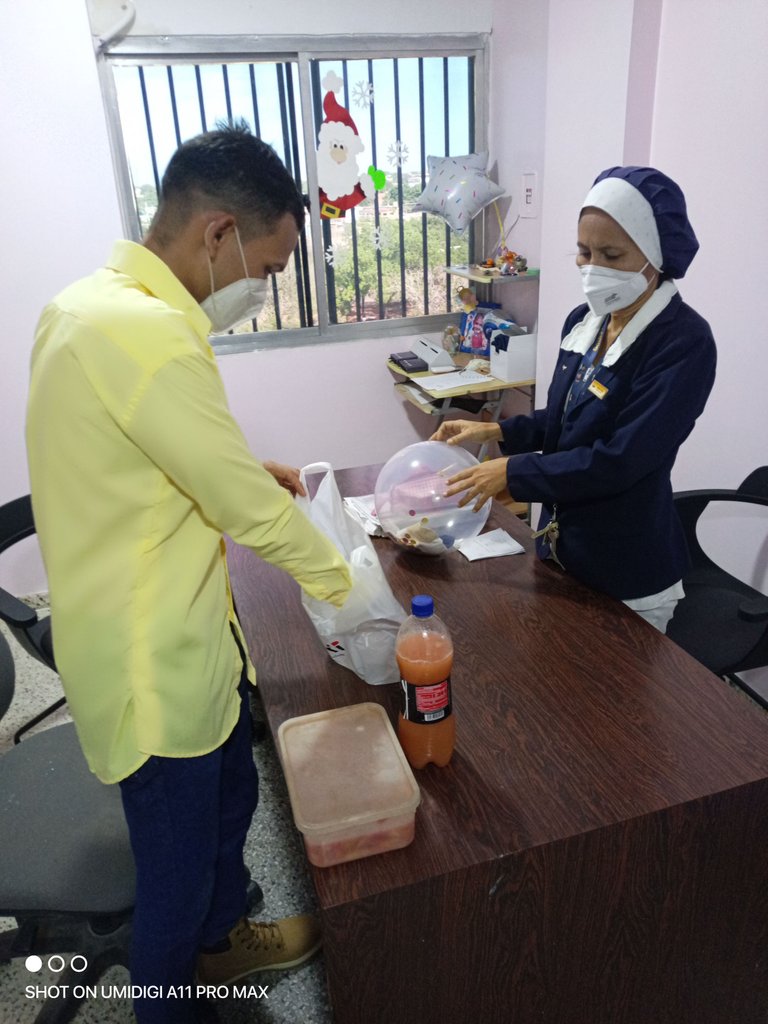 Imagen de mi autoria / Image of my authorship
Como ya sabrán, Venezuela atraviesa desde hace varios años una crisis económica, política y humanitaria que ha mermado los ingresos familiares de muchas personas. Como consecuencia de esto y de la pandemia, esta hermosa tradición no se había realizado desde hace 3 años; pero este año, gracias a los ingresos de los contenidos publicados en mi post, donde todos ustedes hicieron un gran aporte, fue posible realizarla este año.
As you may already know, Venezuela has been going through an economic, political and humanitarian crisis for several years now, which has reduced the family income of many people. As a result of this and the pandemic, this beautiful tradition had not been carried out for 3 years; but this year, thanks to the income from the contents published in my post, where you all made a great contribution, it was possible to carry it out this year.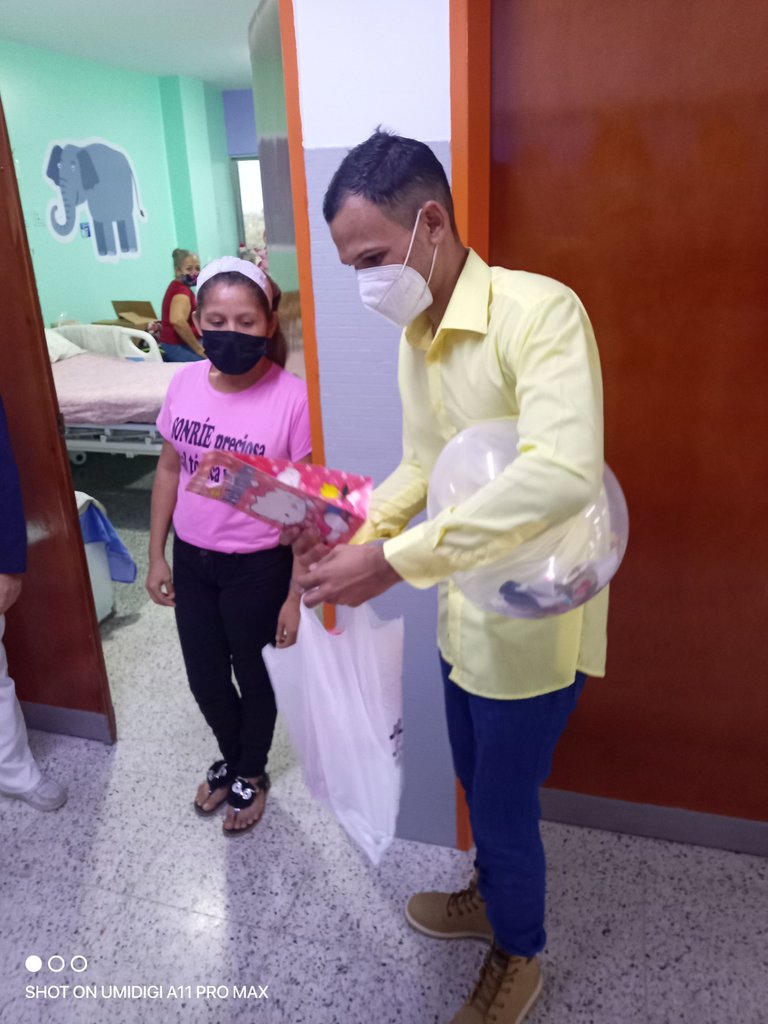 Imagen de mi autoria / Image of my authorship
Decidimos hacerlo con los pacientes de oncología pediátrica del Hospital Universitario Dr. Alfredo Van Grieken, en la ciudad de Coro. Porque como les conté antes sobre la crisis que atraviesa el país, algunos de los medicamentos para estos niños son demasiado costosos y sus padres tienen que hacer el mayor esfuerzo económico para cubrir sus gastos.
We decided to do it with the paediatric oncology patients of the University Hospital Dr. Alfredo Van Grieken, in the city of Coro. Because as I told you before about the crisis that the country is going through, some of the medicines for these children are too expensive and their parents have to make the greatest economic effort to cover their expenses.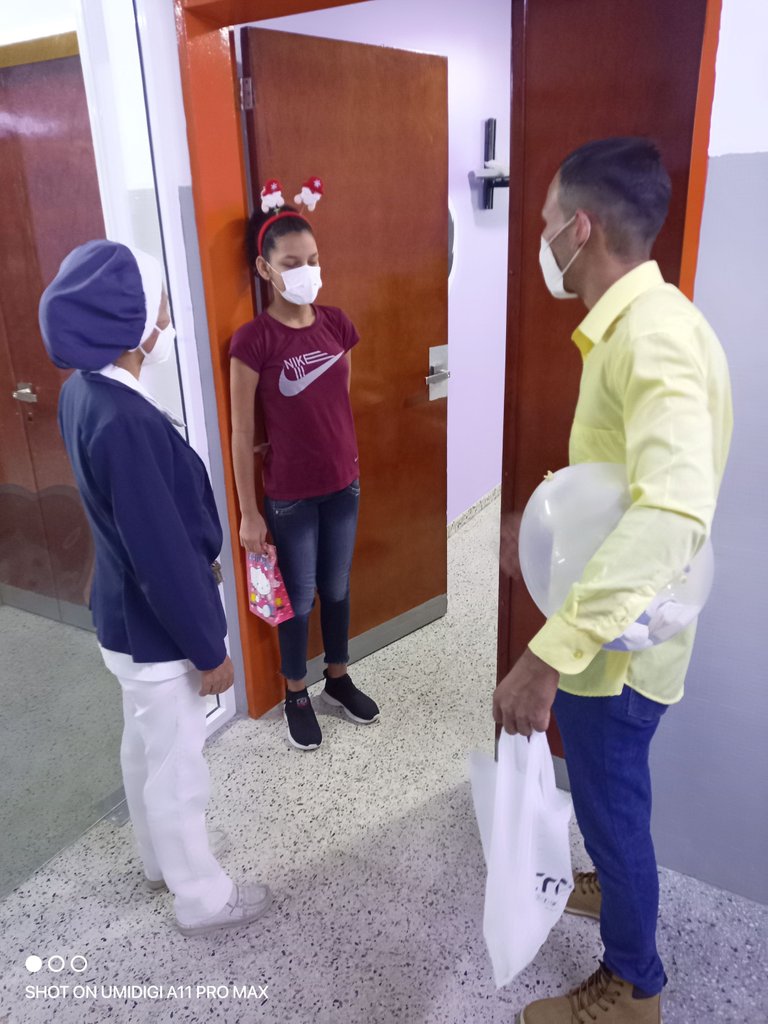 Imagen de mi autoria / Image of my authorship
En esta oportunidad entre los obsequios que decidimos llevarles, estan ropas y accesorios, así como un lindo refrigerio para compartir y jugar con ellos toda la tarde.
On this occasion, among the gifts we decided to bring them were clothes and accessories, as well as a good snack to share and play with them all afternoon.
Muchas gracias a las comunidades @Cervantes @STEMGeeks @StemSocial @Literatos , a cada persona de sus equipos y a todos aquellos que hacen vida dentro de estas comunidades; sin su apoyo esto no lo hubiéramos logrado, nuevamente muchas gracias.
Many thanks to the communities @Cervantes @STEMGeeks @StemSocial @Literatos, to each person in their teams and to all those who make life within these communities; without your support this would not have been possible, again thank you very much.

Disculpen que o pueda colocar todas las fotos, pero solo los niños que salen en las fotos, son los que tengo autorizado publicar.
Sorry I can't post all the photos, but only the children in the photos are the ones I am allowed to publish.