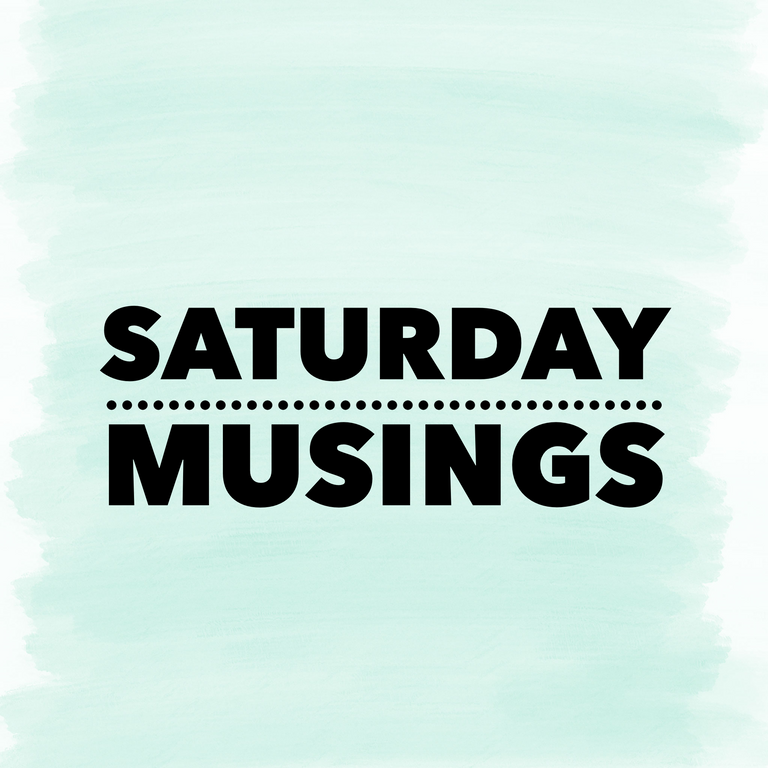 2020 Continues Right On Trend
If it were any other year I would have been surprised to get this text message last night but since it's 2020, I wasn't.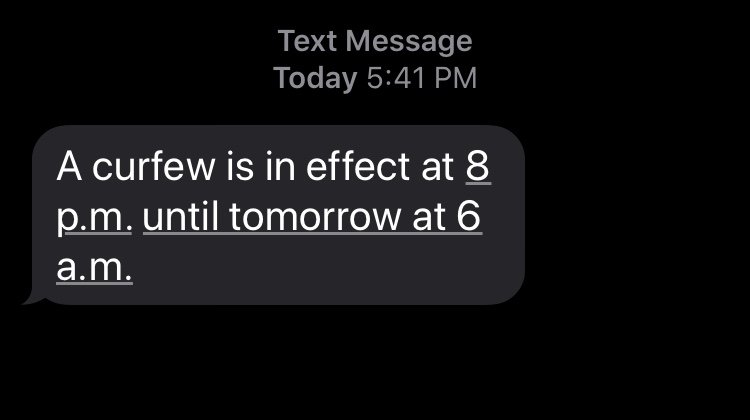 Yes, another curfew was issued for St. Paul Thursday evening after a alleged homicide suspect committed suicide in downtown Minneapolis. Some witnesses at the scene misinterpreted the incident as a police shooting. As word spread quickly on social media the protesting shortly followed. Several stores in the vicinity were looted in the hours after the shooting. This incident happened one day after teenage gunman Kyle Wittenhouse killed two victims at a protest just a few hundred miles away in Kenosha, Wisconsin.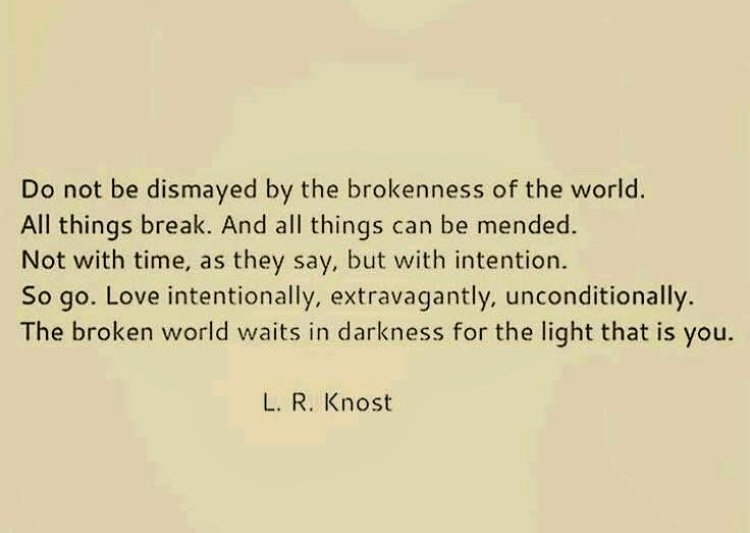 Just when it felt as though the world was coming completely unhinged I ran across the quote above. It was like a case of divine timing. It was one of the instances when something as simple as that quote at the right time helped to put things in proper perspective.
Yes, certain aspects of America and the world at large are inextricably broken at this moment in time. I feel disillusioned with both the Democratic and the Republican parties in my own country at the moment and know I'm not the only one. Hopefully we can find a way to pick up these broken pieces, save what is salvageable, and turn them into something even better and more beautiful. One thing is for sure, we need to do a hell of a lot better than we're doing now. We owe it to all of those future generations that will come after us.
---
"Often, we try to repair broken things in such a way as to conceal the repair and make it "good as new." But the tea masters understood that by repairing the broken bowl with the distinct beauty of radiant gold, they could create an alternative to "good as new" and instead employ a "better than new" aesthetic. They understood that a conspicuous, artful repair actually adds value. Because after mending, the bowl's unique fault lines were transformed into little rivers of gold that post repair were even more special because the bowl could then resemble nothing but itself." - Teresita Fernandez
---
I've Picked My Apple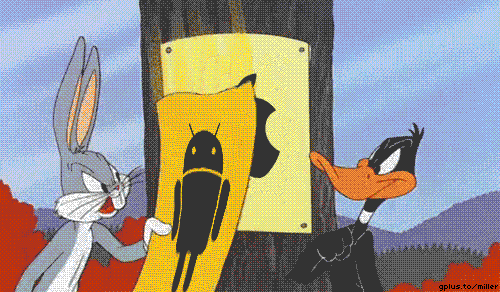 I mentioned in last week's Musings that my beloved iPhone 8 that has traveled with me all over the world was toasted. After a few days' research I decided on the $549 iPhone SE 2020 with 256GB of memory. After the trade-in allowance on my old 8 the SE 2020 cost me $379, the iPhone 11 would have been more in the neighborhood of $800 after rebate. Although $379 is still no small sum it's not bad for a phone with Apple's newest A13 chipset. I hope to get at least four years out of this before it's time to trade it in.
Transferring from the old phone to the new one was a nightmare due to the fact the out memory was maxed out on my old phone. Plus, I was on the line with Verizon's customer service for over an hour trying to get the new phone activated but now it's done and I'm very happy with my choice.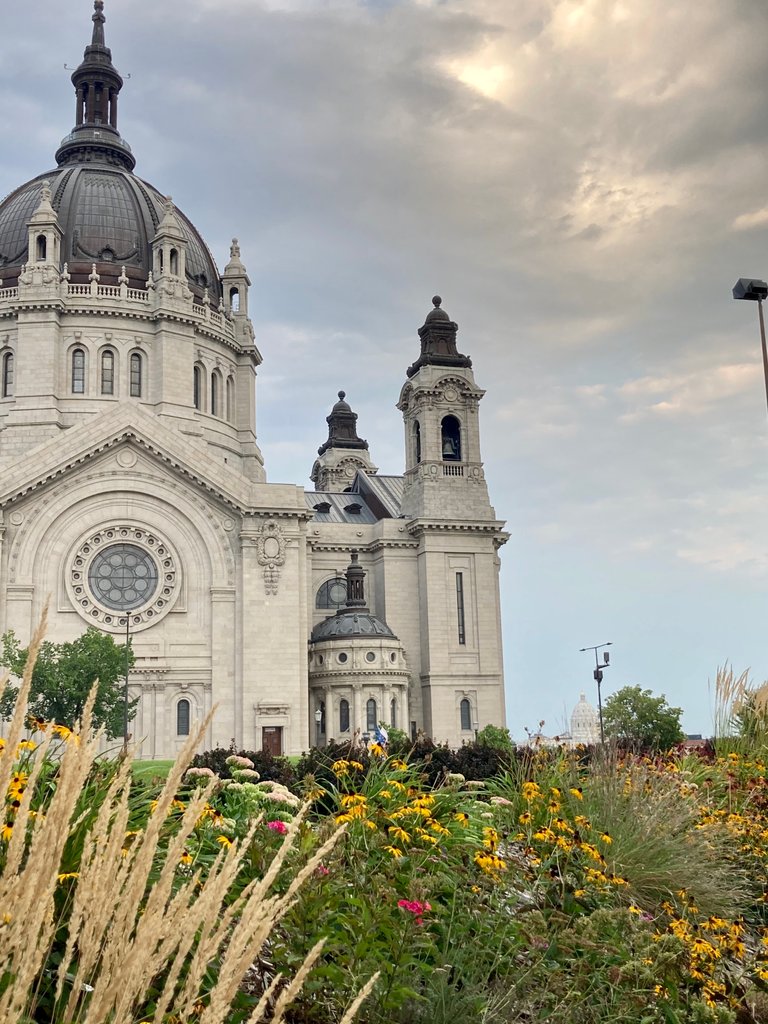 This phone is blazingly fast and takes incredible pictures (the photo of the cathedral above was one of the first ones I shot). The SE has the same lens as the old iPhone 8 but Apple has worked some real magic with the image processing because the photos are noticeably better. It also shoots video in 4k so I'll be using it to start my vlog as well.
Mindful Moments: Perfecting The Pause - Book Update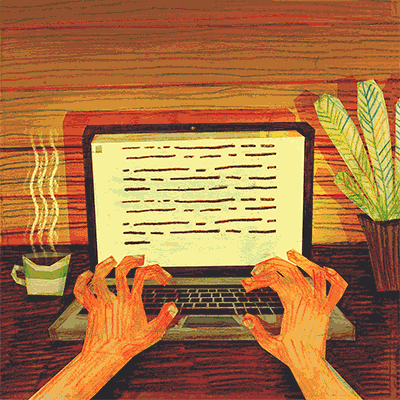 Beta Reading
The beta-reading is still going along wonderfully. Thanks so much to all those who've read chapters one through six and offered suggestions! Unfortunately, I didn't meet my goal of getting all ten chapters posted for beta-readers but I'll keep trudging forward. Thankfully, I'm still well ahead of schedule.
One reason for the delay this week is I was commissioned to do a personalized poem a few days ago and took my attention away from the manuscript. I don't really advertise this bespoke poetry service much anymore but I love doing it and have had some of the most interesting clients through the years. I've offered the service on the web since 1998 so I show up on the first page of Google's search results when anyone searches for personalized poetry. Because of this I still get four or five of these personalized poetry commissions per year and rarely turn them down because I enjoy the work so much.
Illustrations
I should be getting a few sample illustrations from the artist, Ophelia Fu, next week. I feel like a kid on Christmas morning waiting for those first samples.
Next Steps
Next week I'll post chapters seven through ten and continue to incorporate beta-reader suggestions into the final manuscript, brainstorming on the final book cover.
I still need someone (preferably someone well-known in the self-help, mindfulness realm) to write a cover quote for the book. If you know a good candidate for that quote I would appreciate any referrals!
Guzbuck™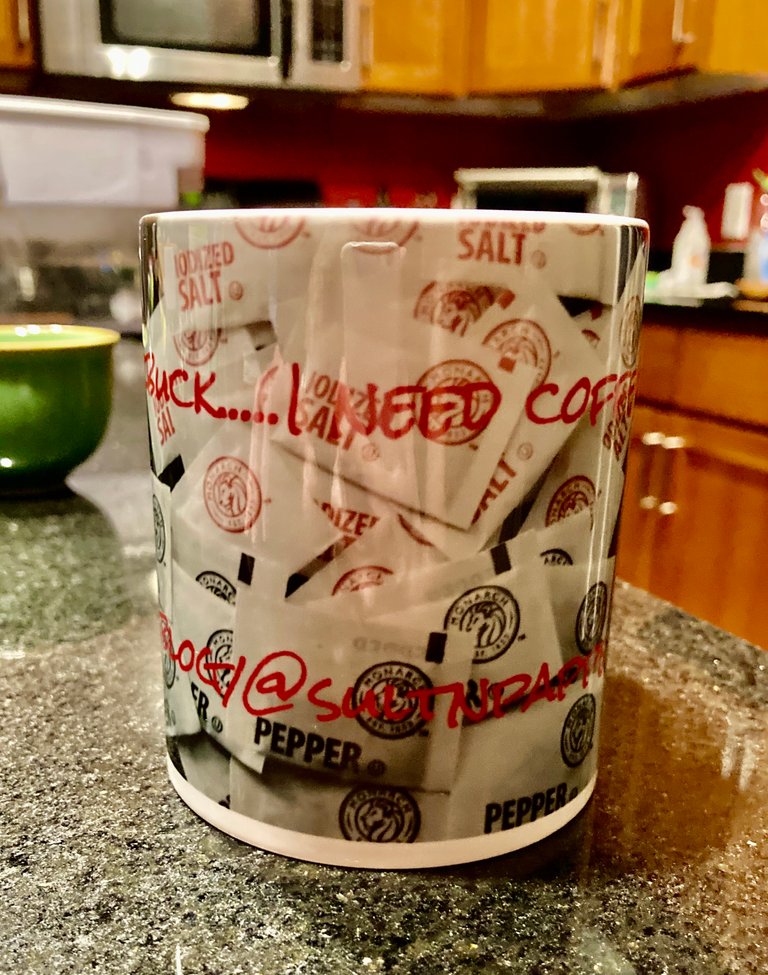 Guzbuck is a word coined by my friend and following blogger, @sultnpapper. He's started selling merch associated with his blog and my Guzbuck mug finally arrived!
This mug will get a lot of guzbucking use. I drink three cups of green tea and two cups of coffee per day, this keeps the fingers floating across these keys. I urge you all to visit his shop on Zazzle and check out what he has to offer. After all, everyone needs a little guzbuck in their lives, especially in 2020.
That's all for now. I hope you all enjoy your weekends!
With Gratitude,
Eric Vance Walton
(Gifs sourced from Giphy.com, all photos are original)
---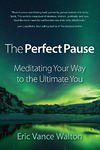 I am an American novelist, poet, traveler, and crypto-enthusiast. If you've enjoyed my work please sign up for my author newsletter at
my website.
Newsletter subscribers will receive exclusive updates and special offers and your information will never be sold or shared.
Alarm Clock Dawn, one of the first full length novels published on the blockchain, and the book that started it all for me can be found HERE. Or Click Here to read it for free on the Steemit blockchain
My book on meditation, The Perfect Pause, is priced at $12.99 (paperback) and $4.99 (eBook). Buy the paperback and receive the eBook for free!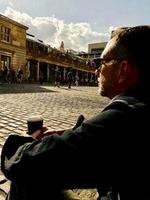 Let's Keep In Touch
www.ericvancewalton.net