I've been working on a post- maybe too intensely. I often over do things and as a result, they never GET DONE.
As a byproduct of my over-doing, ability to be easily distracted and undying urge to put my two cents in (and now that Canada has done away with the penny (one cent) my two cents is worth far less- nothing, in fact).
Rather than work on my blog today, I ended up commenting on someone else's. I quite like my comment so I've decided to share it here. This is a bit of a prelude to my upcoming article on depression.
My comment is a reply to Wil Wheaton's post here https://medium.com/@wilw/my-name-is-wil-wheaton-i-live-with-chronic-depression-and-generalized-anxiety-i-am-not-ashamed-8f693f9c0af1. My post/comment is understandable without reading Wil Wheaton's blog but it is definetly a better read upon understanding both sides.
---
Here is my comment:
Many times that I've opened my email I'd see this name, "Wil Wheaton". That name poked at me from the back of my mind as I proceeded with whatever my primary email purpose was. Was this someone that I know? A actor? A writer? On some occasions, I suddenly began thinking of The Guild- why was I thinking of The Guild? Was Wil an actor in that show? I think so- maybe- seems right… what was I doing again? oh, yea… email.
Months pass- Will Wheaten just keeps showing up in front of my eyes- I began to feel like he was a neighbour that I should be waving to in the morning.
I became ill which transpired into depression, my blog suffered, I decided to blog about depression, I found a book I liked on depression- read some of it at the library, tried to find book online and this is what I see: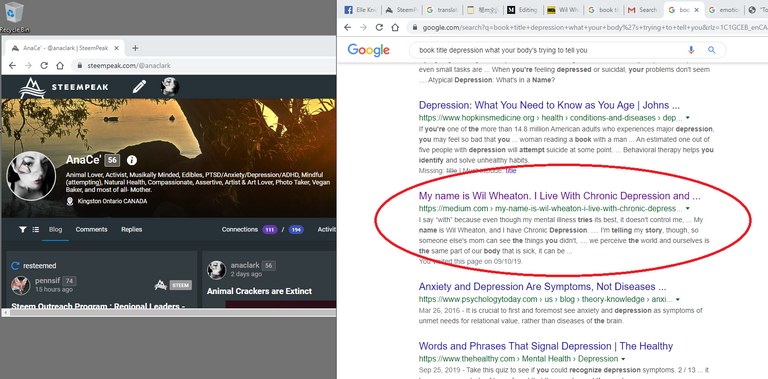 There's that damn Wil guy again… oh, he blogged on Medium… I have a Medium account (that I don't really use) … FINE! Let's go find out who tf this guy is!
And, here I am. There you are. Now I know why I continued to visualize The Guild every time I read your name. (❤ The Guild).
Now, to the blog:
See, I'm writing a blog on depression as well; however my perception is very alternative to that in which you have Wil. (and now I'm here writing this instead of tending to my blog — uh). I do not believe that depression is a mental illness- it's a mental state, circumstance, situation, action and reaction, warning, feeling, emotion, but — — not an illness.
Like anything and everything, too much is too much. Too much depression is too much.
As you have stated, depression isn't just sadness. Depression is like a dust bunny under the bed… full of a little of everything; cat fur, germs, a bug, etc. Depression is a dust bunny that we gag on. The dust bunny could be prevented but who really notices that little speck of fur and crumb of cracker? Sweep, mop, keep everything perfect on the surface but sometimes we forget to clean often enough under that bed and then the specks grow and Horton isn't the only one who know's about that speck (Horton Hears a Who).
Here's my theory and … it's fact! I'm telling you… I know what tf I'm talking about Mr. Wil Wheaten aka Email Nagger. Depression is 'normal' on some level. What is not normal is societies lack of respect and understanding for feelings and emotions. Sure, we teach grade school children how to recognize and manage anger, happiness, excitement, surprise, etc.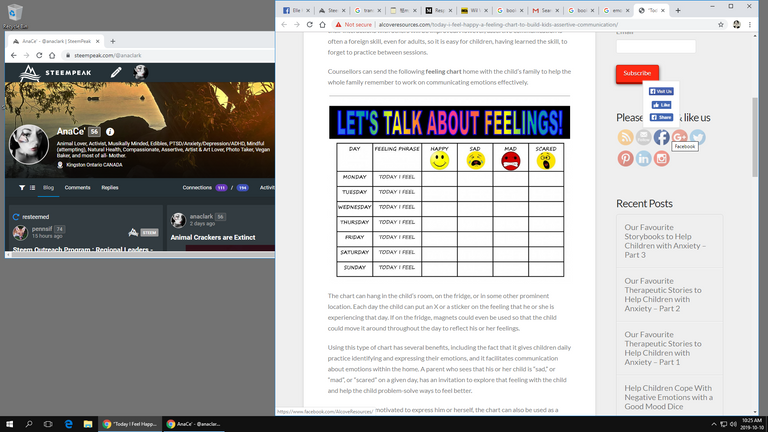 Isn't that a cute little chart? (btw, there's my blog in the ss… that wasn't placed there strategically… noooooo).
What happens when feelings and emotions and experiences mix like the dust bunny? It's no long barely visible and eventually will make us — — sick.

There's that damn word again!
The mind body connection is remarkable and shouldn't be underestimated. Yes, feeling various ways will make us sick, ill, unwell, shitty. True. Emotions can CAUSE illnesses but they AREN'T the illness itself.
What is depression? depression is a collaboration of feelings- some our own, some external (people telling us we aren't supposed to feel certain ways, other's being disappointed with us, etc). Depression is a war inside of us — — with our selves and external factors. Depression is an evolved emotion.
The problem is not the depression- it's society (always blame society). Why do we stop understanding feelings at the bare minimal? Feelings are one of the most evolving factors of humans and other living creatures. Feelings are what defines and defined human evolution and survival so why in the flying sjkdfljaksldf do "experts" believe that they know all and we need not respect and understand emotions and feelings beyond teaching a 7 year old to point at the angry face on a chat with 5 damn faces?
Depression is that being- your being, telling you that something is wrong. Sometimes, that wrong is so deep that it isn't going to be solved over night with a little hypnosis, wine and conjuring up spirits. Young Wil was told that he wasn't allowed to feel, think, express, blah blah etc blah. Fear turns into shame with some guilt, and confusion and what do you end up with? a fucking depressed dust bunny choking you in the middle of the night until you hide away on your Sister's bedroom floor.
❤
Ana Clark.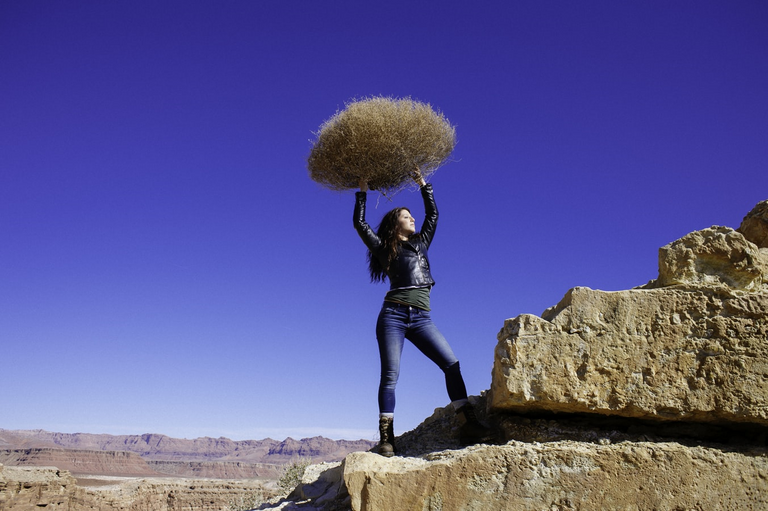 I know, this isn't a dust bed bunny but it is a nature dust buddy... .. .. . . kinda.
IMG Source
---
If you like my blog and would like to see more than GREAT! Come back to read more of my blogs!
If you would like to donate towards the blog and help my Daughter and I, that's great too.
Donations accepted via PayPal to [email protected] (NOT gmail, that IS mail.com), I also accept Amazon gift cards.
Even donations of $1 adds up.
---
I am an Amazon Affiliate:
Support Ana and Ki by using this Amazon Referral link for your PLANNED purchases
---
Groups, Tribes, and Contests that I support, follow and/or create content for (and have supported me on my Steemy journey:
This list isn't exhaustive - it's a work in progress.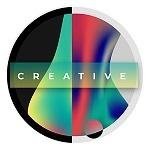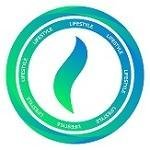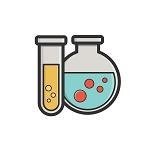 !




Special thank you's for delegations and support also go out to:
@xcountytravelers
@toofasteddie
@snook