Good morning HIVE and DOGECOIN community !
---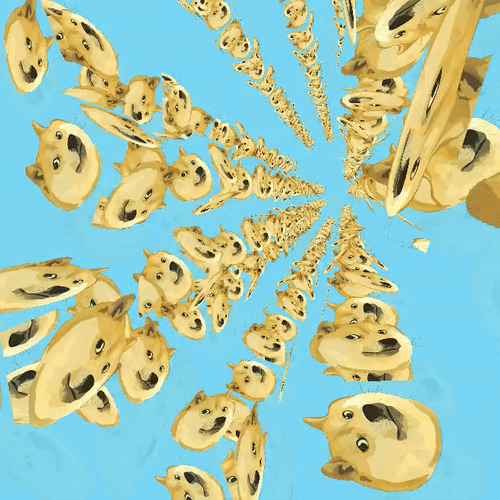 ---
The Dogecoin community is growing very fast on the last few days. I think it is very promisive for a new ATH on 2022 !
Dogecoin community, the Meme community with its 3 millions followers : more than 3M wallets, 500K of hodlers and 3M followers
But more than anything, Dogecoin is supported by a constant positive and fun attitude whatever prices goes up or down, whatever retailers adopt it and not, whatever influencers pump it or not and whatever cryptos bridges are built with Dogecoin or not.
#DoOnlyGoodEveryDay
#ThePeopleCurrency
Dogecoin is at 0.14$, which is half of its price comparing to 3 months ago (0,28$), but it is still at 300% comparing to YTD (0,07$). So I believe it is the sale time and I think this is really good and it that it is benefiting to the Dogecoin community.
Dogecoin is the people currency, so having a low price is really great to embark new People (from various background dev, creator, people, countries, etc...) and moreover during an inflation crisis time.
Ensure your bags are loaded with SWAP.DOGE or $DOGE, before it rockets ! I think it will happen sooner than later.
---
So tell me what do YOU think about Dogecoin ? Do you believe it will ATH in the next few days ?
Please feel free to comment with your point of view and crypto predictions.
I wish you all a very good week end dear HIVE and Dogecoin community !
---


Artist : https://opensea.io/DoOnlyNFTEveryday