Virtual worlds are not new and there are many, especially in the video game industry. Create your character or avatar, enter this world and live your adventure through the computer. However, the metaverse aspires not to a fantasy world, but to a kind of alternative reality that can be done outside the home without leaving the room as it is today. The exact concept of the metaverse that Facebook and other companies are betting on, is to use virtual reality (VR) and augmented reality (AR) devices to create parallel, complete virtual worlds that can be accessed, allowing them to interact with each other from the inside.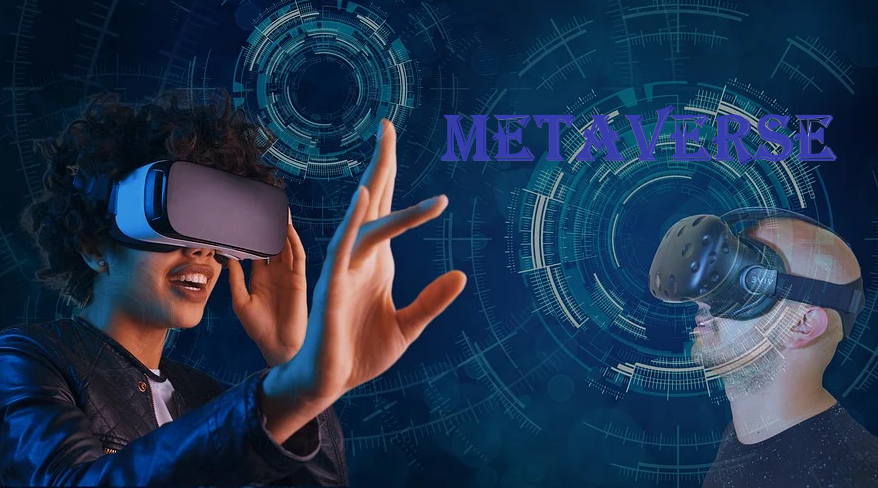 The key to this metaverse is that it can be fully immersive, or at least much more immersive than current virtual reality is. Yes, we will have glasses that are possibly similar to the current ones to immerse ourselves in it, but also sensors that record our physical movements so that our avatar within that metaverse does exactly the same.
The technologies that make up the metaverse include virtual reality, in which a virtual world that continues to exist even when not playing the game, and augmented reality, which combines aspects of the digital and physical worlds. However, access to these spaces does not have to be only through VR or AR. Virtual worlds can be accessed via PC, game consoles, and even phones. It also translates into a digital economy where clients can make, purchase, and sell products. Also, in the more hopeful dreams of the metaverse.
Possibilities Metaverse offers:
" Metaverse " is perhaps the most recent trendy expression added to the Internet world. Truth about the current time is:
We all know that the metaverse will change the way we live on the Internet.
No one knows what a metaverse is and how to explain the importance in our lives.
We shouldn't be afraid to say that we can't say for sure what we'll be doing in the metaverse for decades to come. But while you may not have thought about buying a smartphone with a computer connected to the internet in the 1990s, it's hard to say with certainty about the future of the metaverse.
It is amazing to acknowledge this breaking point and can even be suggested. Exclusively by seeing the amount we don't be familiar with a novel, new thing; we slowly gain interest and study it. Each new project on the Metaverse helps humanity rethink its limits and potential by showing us how precisely we can manage it. The metaverse can offer us the following incredible developmental jump on the Internet or on the other hand evaporate on the grounds that it comes up short. It is still early, and organizations like Facebook are simply starting to make the frameworks and the primary ideas that lead to a future where there are gadgets equipped for taking us to it. Hence, it is even more an idea, a fresh start, than a reality that we can interface with today.
Major Tech Giants like Facebook, Microsoft etc. desire that the metaverse can provide as many possibilities as in the real physical world with the chance of making our own organizations in it. Imagine having the ability to stroll thru the streets of the virtual city, and being capable of chat with the digital avatars of different human beings, who've opened a few shops and provide us in order to attempt on and purchase digital clothes, a digital car, or a digital apartment. It can likewise have viable applications, for example, conferences where everybody shares a virtual office by interfacing from home, and they don't need to stress over preparing for the gathering. It doesn't make any difference assuming you are in shorts, what others will see will be your personality, your virtual avatar.
With the expansion in acquisition of virtual space in return for decentralized resources, the sector has seen an impressive rise in the value of virtual currencies suitable for these projects. The Metaverse Token is a virtual currency unit used to conduct digital transactions on Metaverse. Since Metaverse is a blockchain-based cryptocurrency, transactions on the underlying network are almost instantaneous. Blockchain is designed to ensure reliability and security, making Metaverse an ideal economic environment free of corruption and fraud.
Lastly, searching for something closer and more empathetic, it will likewise permit us to connect with individuals who are truly far away in a more realistic way, searching into our digital eyes and our signals imitated by the sensors of the VR and AR gadget that we wear. We can communicate with one another, we can stroll through virtual universes, and it won't make any difference where we join from.