On the First of January i received this pack. What is this? You may ask. Is a completely free Helium Hotspot (free cost and free shipping, at first i was thinking that something is not right, but after i did a bit of research, looked like a legit business, and the CEO of Emrit is in fact quite a brilliant guy with few projects of his own in the crypto-market) and i will use it to mine Helium token (HNT). Getting one of it is quite easy, even if it is a process of selection, as they are in the incipient stage, the probability to qualify for a Hotspot is quite high. You just need to go the their website - Emrit.io - and ask for one, after you complete all the data requested. As this is meant to be a global internet network, so i presume they check if there is any coverage in your area. 
So, back to our business. The pack was received and the device was inside, heavily protected. I let it rest for one day, presuming that it came from a cold environment, and after one day i assemble it.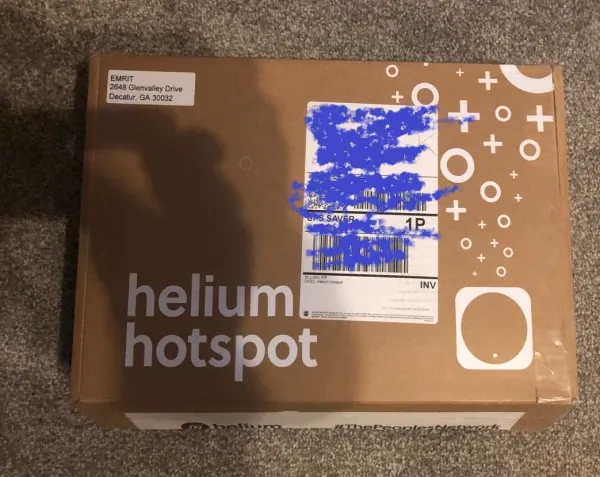 As you can see here, i choose to use a internet cable (but you can use the WIFI also if you want) and there is also an antenna and the power cable. Once you do this you can see different lights on the device. First it is red, but as you continue to set it up, will become blue and then green.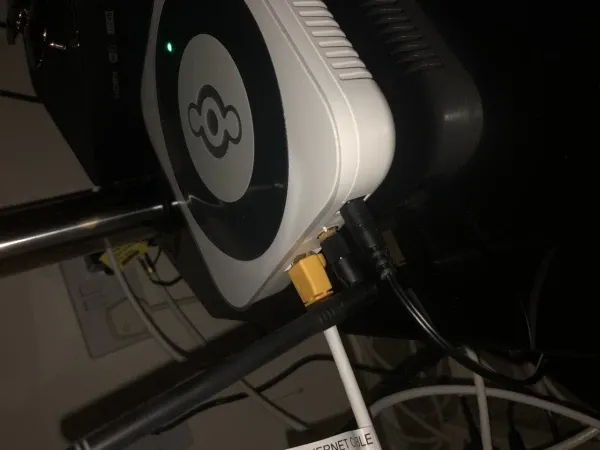 On this side you have the network search button, the little black one, and you need to press that when you search for the internet network, after you download the phone app needed to set the device (it is called Helium Hotspot and it is available both on Android and Iphone).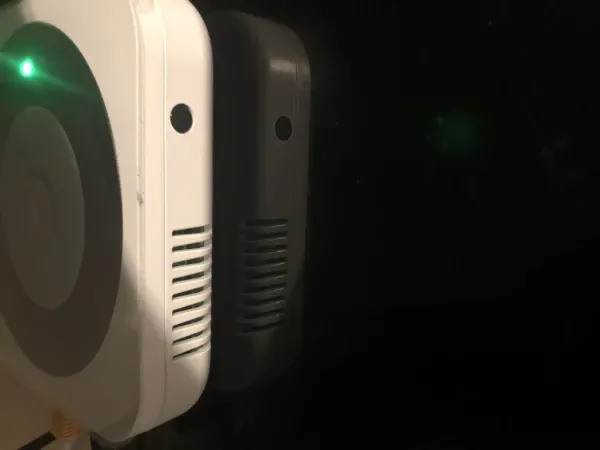 In the end, when everything is done, the light will be green, and you are mining the Helium now.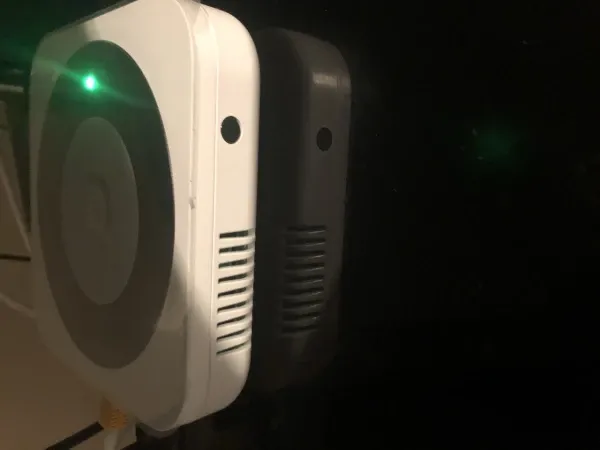 In order to set up the Hotspot, you need to download the phone app and to follow the next steps. Normally, you start with ''Add a new Hotspot''.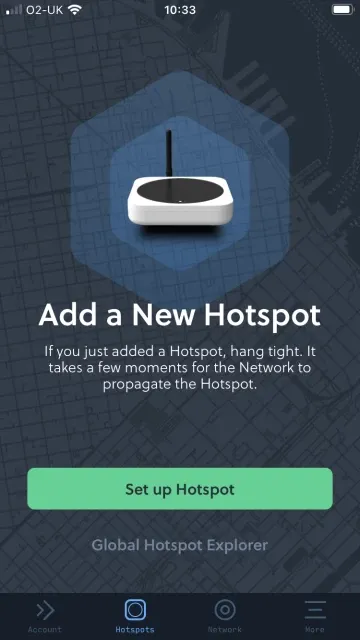 Then they will ask you what you want to add to the network. You got two possibilities here. First is the free Helium Hotspot, from Emrit.io, paying you between $20-50 per month, according to Reddit users. The second one, RAK hotspot miner, is used to provide more coverage mainly, and to mine Helium secondarily, and you need to pay $249 to pre-order it. It is meant to be used by companies providing services on the Helium network, but any individual can buy it also when will be available. In our case i selected the Helium Hotspot.
Then you go to the diagnostics, and check the Next button.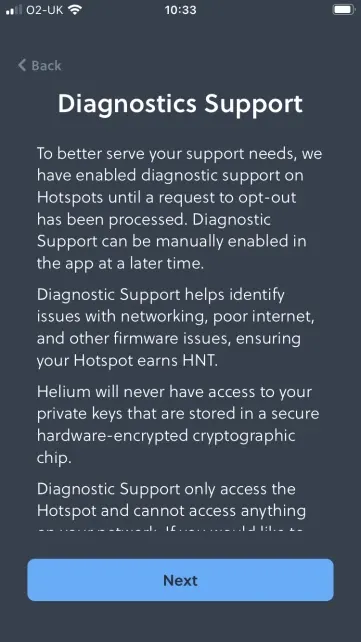 Then you need to use the power cable, and be sure that your device is ON. I must say that the app is easy to use, not over complicated, and if you follow the instructions, you will have your Hotspot set up in no time.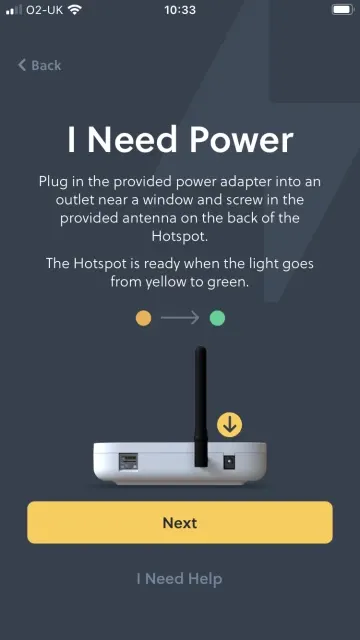 Next on the list, you need to power up and pair the device with the phone app, using the lateral button showed by me up in the picture of the device (Remember, the little black one!). Once you did that a blue light is activated.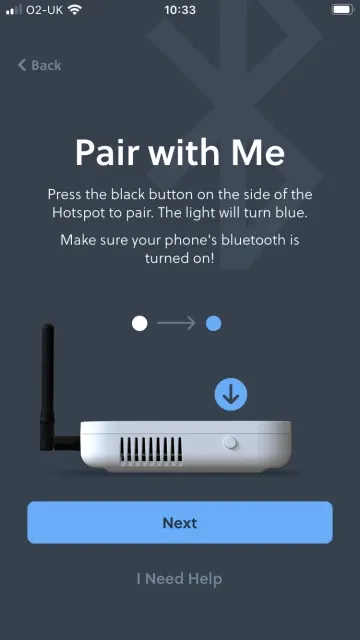 Once the blue light is on, you press next on the phone app, and a scan starts. Once the device is founded, all you have to do is to set the internet up, by cable or using WIFI, and the setup is done. A green light must to be shown, if mining is active. You can just close the app now, and enjoy the mining. 
What i can say, the device is small enough and quite rudimentary, but it is doing the job. It is not taking a lot of bandwidth, as i did my checks, and their website said that the Hotspot use as much energy as a 5W light bulb. You may need to wait few hours until the device is deemed online on their website, and right now i am mining. I have already 25.03 Helium to be paid (which is around $33).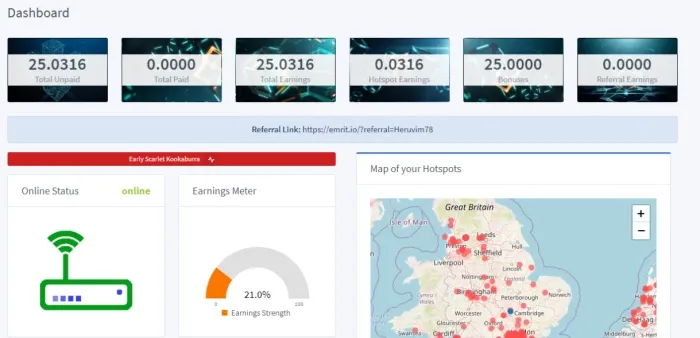 In terms of numbers, They paid 236k Helium until now for providing coverage, and they have Emrit Hotspots in 13 countries already. 
Total value earned by our hosts for providing network coverage. There are more than 12.000 Gateways working at the moment, and the value of Helium toke right now is $1.40
You are earning 20% of the total Helium mined, if you use their devices. This is paid in the Helium wallet from the phone app you just downloaded on the 10th of each month, after first full month of mining passed. So, 10th of February will be my first payment, if i am right. After that i will try to see if i can sell it on Binance or keep it, i did not decided yet. 
There it is. If you qualify for this and your country is covered, try it, i estimate $2-300 of really passive income, as you literally do not need to do anything once you set it up. Oh, i almost forget, the phone app is coming with a 12 words passphrase, i suggest to memorize, write or make a picture of the passphrase and keep it save, in case the phone breaks, so you do not lose your tokens. 
What else, have a happy new year and enjoy your end of the week then!
Yours truly
George