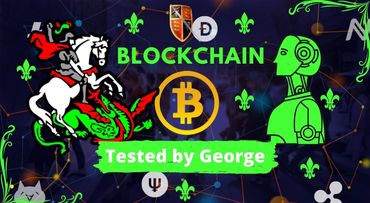 What happened in the past week? Binance seems to struggle, especially in the US. FTX got their money back and asked for more, but will they pay the customers now that they got the approval to sell all those $3.4B? People and exchanges are hacked everywhere, a bit more than usual, even Vitalik's Twitter account was hacked and used for evil. What else? Read below:
​
Bitcoin: Franklin Templeton, a well-known asset manager with $1.4 trillion in AUM, filed for a spot BTC ETF. Apparently, Paxos was the entity behind the $500K BTC fee overpayment for a $2K worth transaction, and not Paypal, as many believed initially. Bitcoin gained 2% after the European Central Bank signalled that the most recent interest hike may be the final.
​
Ethereum: Vitalik Buterin's X account was hacked, and used to steal over $690K of ETH. He revealed that the hackers used a SIM swap attack to acquire control of his T-Mobile number and obtain access to his 5M followers' Twitter account. Ethereum is the most sold digital asset by large entities, with outflows exceeding $100M in 2023. E-CNY (the digital Chinese CBDC) increased in transaction volume by 1600%, as new utilities are implemented. NASDAQ filed for an ETH ETF with spot and futures exposure.
​
Altcoins and stablecoins: Ripple acquired crypto custodian Fortress Trust, a specialist in financial and technology infrastructure. Sushi DEX launches on Aptos Layer-1. Coinbase CEO mentioned that flatcoins are the future, tokens designed to track inflation instead of being pegged to a specific currency or asset. Hong Kong and Israel completed a retail CBDC test, called Project Sela. In the US, the Fed Vice Chair said that a CBDC decision is a long way off. Binance NFT Marketplace dropped Polygon support in an effort to support BNB Chain. Binance is still the leading crypto exchange, but its market share declined for the sixth month in a row, down to 38.50%, but it laid off 33% of its workforce in the US. Two more executives handed in their resignations amid regulatory woes. Paypal launched a crypto off-ramp for US users, converting crypto to US dollars directly from their wallets.
​
Blockchain games and NFT: The SEC charged Stoner Cats creator for allegedly selling unregistered crypto securities in the form of NFTs. This is the second NFT collection they go hunting in September. Is anyone out there still not playing Golem Overlord? By the way, did everyone get their free Fox NFT from Shapeshift? Wombat Dungeon Masters' season has 3 days left, with MATIC NFTs added to WAX and EOS ones, with more rewards and some new NFT blends. On Splinterlands, the Land 1.5 feature will be online soon, as it is already on the test server, and then we will see some interesting moves on the game market.

Good news: August's CPI is higher than expected, but crypto prices remain flat. Huobi Exchange announced its rebranding to HTX (H for Huobi, T for Tron, X for Exchange), very close to the famed FTX, and some are thinking that the rebranding will lead to decreased profits. Deutsche Bank is now offering crypto custody and tokenization services.
​
Bad news: FTX sues LayerZero Labs, looking to reclaim $21M in funds, some dodgy agreement done with Alameda Research involving 100M STG tokens and a 4.92% ownership in LayerZero. Is this happening as Google teamed up with LayerZero to build various applications? FTX is also looking to claim back millions in payments to celebrity athletes like Shaq and Naomi Osaka, and some other sports teams. FTX's portfolio is now $3.4B, out of it $1.16B being Solana, 560K BTC, $196K ETH and a few other tokens and they were granted court approval to sell the crypto assets amid bankruptcy proceedings. Tether's Paolo Ardoino will testify this week in the market manipulation lawsuit, in New York. SEC Chair Gary Gensler adopted a tough stance on crypto, comparing the problems encountered with the introduction of federal laws in the 1920s. Republicans wrote a letter in April blaming the regulator's approach for a lack of clear standards and a nonexistent road for crypto trading firms to register with the SEC. Unusually large outflows were detected from CoinEx hot wallets, after a security breach on September 12, with losses amounting to $27M. Some mentioned up to $54M, with the North Korean hackers Lazarus Group being linked to the hack. Genesis, a subsidiary of DCG, will stop trading cryptocurrency spots and futures through its British Virgin Islands branch. Hong Kong's Securities and Futures Commission issued a warning to JPEX Exchange, citing suspicious features. Former Celsius EXEC pleads guilty to 4 criminal charges. Remitano exchange is suspected to be hacked for $2.7M. Luno will pause crypto investing for some UK clients over Financial Conduct Authority rules.
​
Joke of the week: Leaders of G20 are urging a speedy implementation of a cross-border framework for crypto assets. What they want is to give tax authorities better visibility into crypto transactions and the individuals involved, annually exchange the information on crypto transactions, including operations on unregulated or decentralized crypto exchanges and wallet providers. Good luck with that, as the ones proposing this are obviously not familiar with the blockchain. Many countries are already working on similar projects, like the European Union CARF-aligned guidelines in May, mandating automatic information exchange among European nations for tax purposes. Thank God for Brexit. Ha! Ha!
​
All the best,
George
​
Why not...
​
...have fun and win rewards on my favourite blockchain games (Splinterlands - Hearthstone-like card game) (Mobox - GamiFI NFT platform) (Wombat Dungeon Masters NFT staking on WAX) and (X-Portal - Elrond all in one app, free NFTs, and more).
...get crypto while writing on the Publish0x blog, using the Presearch search engine to maximize your income with PRE tokens. Use Torum instead of Twitter. I am also writing for crypto on Read.cash and Hive.
​
​