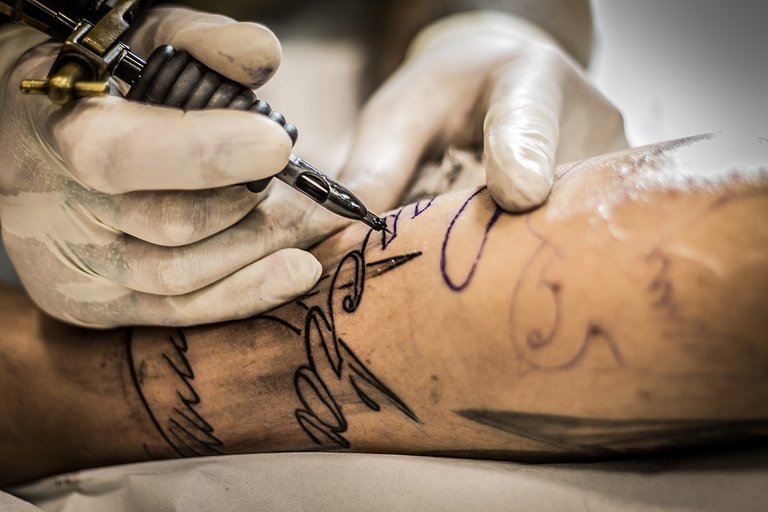 A tattoo business that recently opened their first studio location in Brooklyn has now been able to successfully raise millions of dollars to expand within their first few months.
They might have just opened that first location but they say that they have plans to grow the brand all over the world and introduce one-year tattoos to billions.
high demand for temporary tattoos
Ephemeral Tattoo is a business that offers tattoos that fade within a year, for those who aren't ready to make the full commitment.
It's no surprise that they have seen incredible success already with the business.
This is the first startup of its kind to offer tattoos that disappear after months like they do. Ephemeral Tattoo is a business that is offering people a way to temporarily ink their bodies that lasts longer than your usual temporary tattoos but still is going to come off eventually.
Ephemeral Tattoo has created an ink that is made of biodegradable polymers and this allows the tattoo to be able to dissolve naturally between 9-15 months after application.
This chance to offer tattoos that are made with temporary ink that fades is going to open the door for millions to test out a tattoo that they might not be sure on going with permanently.
There is a huge market for this service and they are already seeing success with their business despite so far only offering tattoos in black ink. Other colors are expected to be coming soon.
What does it cost for a temporary tattoo from Ephemeral Tattoo?
If you want to get a temporary tattoo from Ephemeral Tattoo then you are looking at costs between
$175 and $450
This is a made-to-fade tattoo company that is going to expand all over the world, offering a temporary tattoo solution that hasn't been done like this before.
"We wanted to create an experience and technology that from the onset unlocks people's creativity and gives them the freedom to express themselves without the commitment," - co-founder Josh Sakhai.
waiting 7-8 months to get a tattoo
They have been seeing so much business that now there is a multi-month waitlist for those who are waiting to get inked. Since opening that shop in Brooklyn the appointments that they have been seeing have doubled every month.
This business gives people the chance to feel the overall tattoo experience, to actually get inked, but be able to not make that full commitment of a permanent tattoo. With these tattoos the ink is going to slowly get absorbed by the skin over that time, almost a year. The recent funding that they just did is also expected to be going to developing those future colored inks that they will be using.