I must see like a Digital Artist to show this tweet on here, in LASSECASH, for the Anarchist Image enter in the post link :
https://pbs.twimg.com/media/FO9XJJPVUAEwEcA?format=jpg&name=large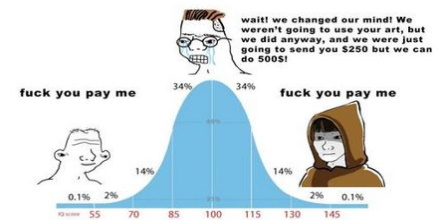 Here my considerations :
How many people make digital works and put online them today ?
How many people does really know what MULTIMEDIA means ?
The article makin' reflect so we've must only to do "Post & Reposting".
Bye, writted by Gatta Fabiano, Bs/Ita.