[ENG]
It has a size of a few nanometers and yet for over a month it is literally kicking our ass; and I don't intend only from a healt point of view, but also economic and lifestyle point of view.
With his characteristic crown he ascended the throne of the world and for the moment he doesn't seem to have any intention of abdicating.
Ladies and gentlemen, respect for your majesty Coronavirus.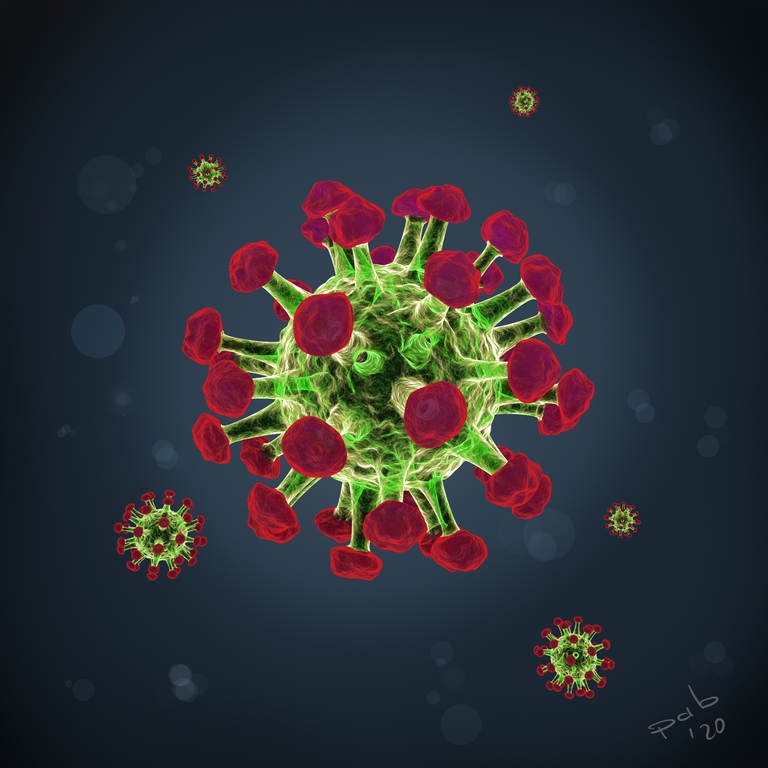 Image made by me with Blender. Free for any purpose.
Download original
[ITA]
Ha una dimensione di pochi nanometri eppure da oltre un mese ci sta facendo letteralmente il culo. E non parlo solo dal punto di vista sanitario, ma anche economico e stile di vita.
Con la sua caratteristica corona è salito sul trono del mondo e per il momento non sembra avere intenzione di abdicare.
Signore e signori massimo rispetto per sua maestà Coronavirus.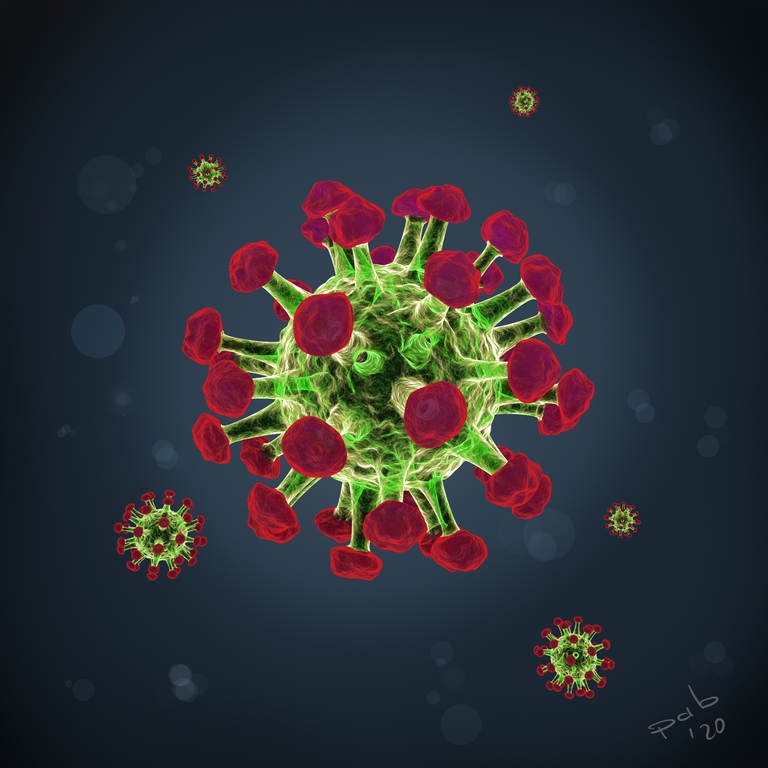 Immagine realizzata da me stesso medesimo con Blender, liberamente utilizzabile per qualunque scopo. Download original
Per oggi è tutto gente alla prossima...(se non ci saremo estinti...)