"We mainstream media people ate it up, because of course we love science, especially the part where it gets used to confirm our biases."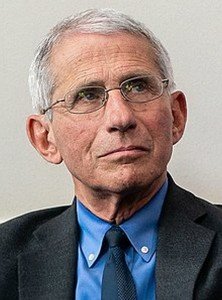 Tehran, December 27 - Leaders of the Islamic Republic took a page from the Dr. Anthony Fauci playbook today by announcing that they, too, represent the noble pursuit of human knowledge through testing hypotheses through controlled experimentation, and that therefore, any activity or criticism directed at them constitutes an assault on that pursuit of knowledge and the discoveries it has yielded for hundreds of years.
"An attack on Iran is an attack on science itself," proclaimed President Ebrahim Raisi. "Everyone must know that our enemies have no compunctions about bringing down the very foundations of medical, technological, industrial, and other disciplines, and perhaps that is their principal goal in their attacks on us. All people of conscience and the international community must suppress and prevent such threats, which will only damage science." Raisi made the remarks at a ceremony to honor several nuclear scientists who played prominent roles in the regime's efforts to secure atomic weapons, and whose murders or disappearances the government blames on Israel.
Analysts observed that Raisi sought by those remarks to harness support for the embattled regime's security and policies, and to marshal opposition from sympathetic media to American and Israeli endeavors to hamper or end Tehran's nuclear weapons ambitions. Successive Iranian leaders have spoken of wiping the Jewish State from the map, and the capital has displayed an ostensible countdown to the destruction of the "Zionist Entity."
"It's no less bizarre than when Fauci declared himself the avatar of science itself a month or two ago, using more or less the same rhetoric," explained media commentator Brian Stelter of CNN. "We mainstream media people ate it up, because of course we love science, especially the part where it gets used to confirm our biases. And we're biased toward a certain segment of the political spectrum, so this was a natural move for Iran. Not that the regime needs to work very hard for a sympathetic portrayal from us. I mean, Trump spoke against them, so they must be good by default, is our unimpeachable logic."
The long-term impact of the proclamation remains undetermined, given that previous instances of Iran declaring itself synonymous with, or representative of, various admirable phenomena, have produced uneven results. Tehran has attempted the same rhetorical move numerous times, though not verbatim, in its support of Palestinian and other terrorist groups, its imperialism in Yemen, Lebanon, Syria, and Iraq, its drug- and arms-smuggling operations to Venezuela and other rogue regimes, and its violent repression of internal dissent.