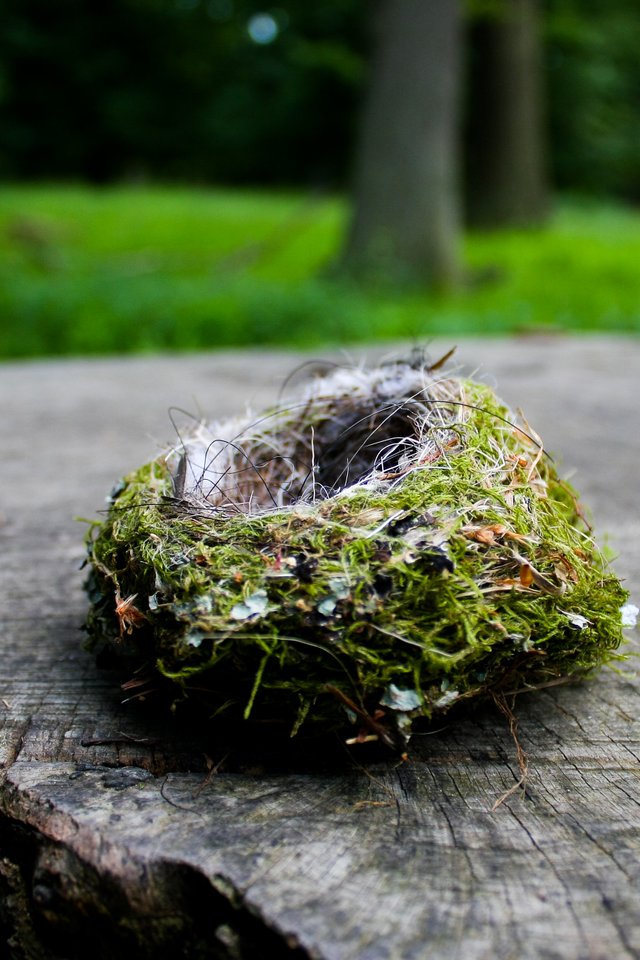 I got paid today and that means - bills.
However, it also means moving a little fiat over into a little crypto. I have been doing this for a couple months now with varying amounts and while I am not going to be retiring on crypto anytime soon, if things go well for the industry, there are the beginnings of a small nest - just a few twigs and a piece of straw for now - but I plan on growing that over time.
Most have already heard that New Zealand has legalized the payment of salaries cryptocurrencies and while many might say - but that is just New Zealand, this is where it begins. The countries that have a great deal to gain through early adoption are the smallest with weaker currencies and economies, as well as the poorer nations.
These moves put pressure on the next in the chain to make the call, and then the next. Soon, what started as a small groundswell movement becomes a global phenomena that engulfs all. These paths are long for many social things like rights to vote, work, own such as the human rights movements but, when facilitated by technology, mindsets travel faster. It was only a couple decades ago where most people said "I will never need a mobile phone" and within a decade, most on the planet owned one.
Paradigms are shifting and there is a confluence of factors merging to support it and these are happening across all areas that we as people and corporations care about. There are the social factors where we are starting to look at the data we create and our ownership of it, there is the continued shift to question the distribution of resources and, there is a drive toward some kind of economic balance. Combine this with AI and automation set to take jobs, supply chain efficiency and a negotiation of value so that economies can function and all things point to technology that supports people, and vice-versa. On top of this, there is the increasing question of government control and, manipulation.
While all of the infrastructure and the shift of habitual process takes time, the further it moves along the pathway of progress, the more momentum will speed the growing mass. At some point, the technology becomes ubiquitous, not because of a social crypto projects marketing efforts, but because large points start to integrate it into their very infrastructure.
For example, this move from NZ to pay in crypto (including bonuses) has the chance to put crypto in the hands of more people and normalize its usage. What this does is increases the comfort level in use and therefore encourage demand of crypto and drives all kinds of support industries to service the consumers. Supply and demand. Soon, businesses start springing up to take advantage of the new opportunities, the new markets, new lines of access and the lack of competition and in turn, their success drives more innovation and larger and larger businesses taking part.
But, these businesses might be different than the last as rather than being incorporated in the same way with strict ownership limitations, through the use of the very technology that powers them, more people can take part in benefiting from their ownership, no matter their location.
The first mover countries are those who encourage their citizens to take part in the new global economy and in doing so, stand to empower their population with first move advantages. How much Bitcoin can New Zealand attract toward its population before the US follows suit? There are less than 5 million people in NZ compared to 320 million in the US and, the US is slow to move their entire population while NZ can quite quickly bring a skilled and educated population up to speed. On average, which citizens are likely to hold more Bitcoin per capita and, what will be the spread throughout the population?
Of course, Bitcoin isn't the only crypto out there though and that means there is going to be a fair bit of game going on to compete for attention and space in the market. Steem is well positioned for this part of the game because it already has a small, yet global community of owners, holders, users and hopers working toward various aspects of the blockchain, in much the same way as the streams of confluence in the global industry.
There are the social aspects of Steem, the business, the economics, the governance and of course the underlying technology that powers it all, the same very blockchain industry that is likely going to be integrated across so much of our lives in what will largely be unseen and highly boring ways that no one cares about - like internet protocols that allow you to read this are now, or the protocols for you to read it on your mobile device - a device that 25-odd years ago, people said they did not need.
So, each month I plan on opting-in to a new economy, a new business structure and what I think will be a massive influence on the social aspects of our life, on and off the digital platforms. First and foremost, it is a mindset shift that changes the world and the catalyst I see to flick that switch is going to be, as it so often is, a technological revolution.
Technological industries of the past have never been easy or cheap to opt into and I feel that for the first time, we have the chance to actually distribute the ownership of this burgeoning industry into many hands at a global level and, at a deeper economic level than the pointy end of the iceberg. Because this infrastructure is digital in nature and requires very little startup capital like an oil drill, gold mine, car factory or telecommunications company does, individuals can participate directly.
Investing into the future is boring as there is very little immediate return but, every social movement, whether it is getting the right to vote, searching for racial equality or - building an economy that works for the majority of participants rather than the minority, it all starts somewhere.
I started this push into the digital age of ownership on Steem like many others here, but the implications of these steps can be far-ranging for the future of the entire industry. While you might not see the endpoint of where it could all lead, it doesn't mean it isn't going to get somewhere that you yourself will value at that point.
Investment is an action that has consequences, as every action has and where we invest will shift our outcomes.
Taraz
[ a Steem original ]