My Introduction to the Hive Community
My name is Dana-Maria Faneker I am the founder of CaptainVR, I have been sailing on big traditional #Sailing Ships first as a crew member and later as a Captain and now I am empowering people to become the captains of their lives and Virtual Reality and also other emerging tech are the most powerful tools to help me with my mission. That's why the name is CaptainVR! ⚓
CaptainVR's #mission is to develop interactive XR experiences to boost people & organizations with self-development and #coaching purposes. So that they can practice, learn, and develop in a safe, fun, and interactive environment. So that people become the masters of their lives and can reach their full potential.🌱
I joined Hive last week because of my friends Trendsetters @artakush & @minigunner, shout out to @coldbeetrootsoup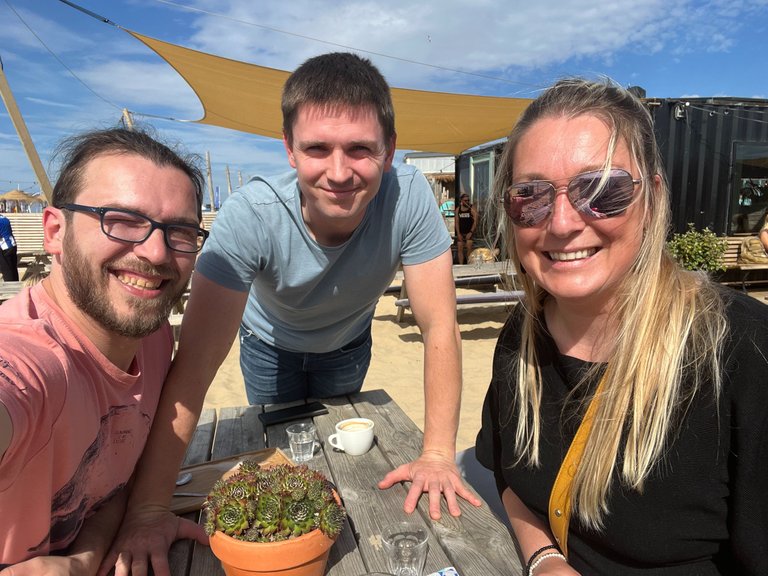 My background
My life, from the age of 18 to 36, primarily unfolded #outdoors and in #nature. I sailed worldwide on large traditional sailing ships as a sailor, embarking on journeys to the Mediterranean Sea, the Baltic Sea, and Spitsbergen in the Arctic. I also served as a skipper in the Netherlands, navigating canal #tours in Amsterdam and piloting a two-masted clipper on the Wadden Sea and the IJsselmeer. Additionally, I frequently worked as a ski instructor in Austria during the winter months.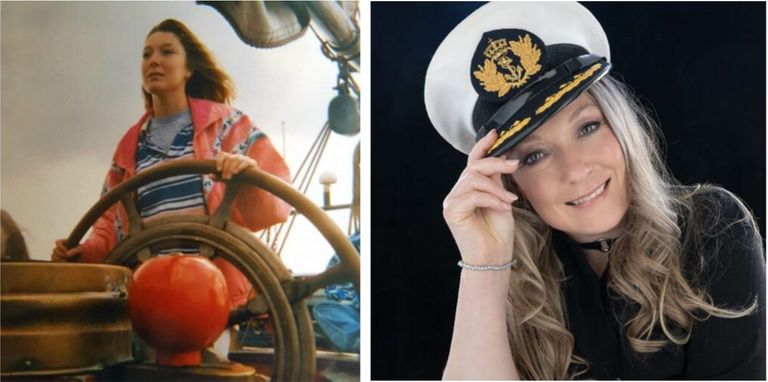 I am a spiritual person and believe that #social interaction and spending time in nature are essential for good #health. By "spiritual," I mean that I began practicing #yoga and #meditation at a young age. I worked with shamans in natural settings, visited various sacred places, and participated in rituals, including the Stonehenge midsummer night celebration, Selfica healing and meditation in Damanhur, Vipassana retreat at Dhamma Pajjota, and an Ayahuasca weekend in a yurt.
In 2006, I attended a self-development seminar in London, where I first felt that I was truly the captain of my own life. This marked the beginning of my coaching career. In 2010, I started as a coach/trainer at #Greenpeace, and since 2013, I have operated my own coaching practice. My goal has always been to empower people to take charge of their lives. Recognizing that learning new positive behaviors can be challenging, I continuously searched for better ways to assist people.
In 2015, I became the first #coach in the Netherlands to work with Virtual Reality (VR). At that time, there were no VR apps specifically designed for coaching, so I began developing my own VR apps. In 2016, I won the award for the best VR idea in the Netherlands, the "Samsung VR Challenge." Subsequently, I focused more on stress management using #VR and other emerging #technologies like XR and biofeedback.


Metaverse
Since 2019, I have also been active in the #Metaverse, organizing both small and large events and #workshops in VR.
I was the first among my peers to own a mobile phone, but I only purchased my own laptop for work purposes in 2010. Prior to that, I rarely used a laptop because I preferred spending my time outdoors. In a short span of time, I taught myself a great deal about new #technology, with the assistance of many others. This journey ultimately led to the creation of the #CaptainVR, which one of its project is "HAS" - Hybrid Action Space training institute.
Apart from conducting #workshops, training sessions, and educational programs for coaches, trainers, innovation managers, and psychologists, I also ensured the effective implementation of new technology at various organizations. My goal was to make the adoption of new technology as efficient, enjoyable, and accessible as possible.
CaptainVR is making people and organizations future-proof. We encourage people and organizations to proactively engage with new technology and provide #support in managing the workforce of tomorrow.

Follow CaptainVR on Discord: https://discord.gg/CjYbMHD6



---
---