I was recently reading interesting news about global surveillance on the internet by transnational companies, specifically Google and Facebook, it was titled "The widespread surveillance of Facebook and Google represents an unprecedented danger to human rights" (this link takes you to the Spanish version that was the one I consulted)) I found it as a recommendation in my mail, by Amnesty International, Chapter of Spain.
The "Surveillance Giants" report notes that there is a growing and credible concern with aspects of privacy security with the advances in the handling and processing of personal data by two large companies, specifically mentioning Facebook and Alphabet (a which even today some we refer to as Google simply).
It is not the first time that I find this kind of signs and concerns on the part of researchers from different latitudes. Even recently, while reviewing a story about the progress or rather the resumption of progress of the Loon Project to carry Internet for All, using balloons at high altitude with mobile antigens that would work as repeaters or communication nodes for the Internet; Well, I came back to ask a colleague how secure our data and privacy were if we gave everything to a company ... In the conversation we could not give us an answer.
You can check the article of the advancement of the internet service by balloons in this NOTE. It is expected to be running by 2020 and to enable internet access in areas of the Amazon rainforest in Peru, providing an IpT service that covers 15% of the total area of the Loreto region in Peru (population estimated at 200,000 people ), of these people at least a quarter will have access to connectivity with speeds and benefits similar to those of 3G lines.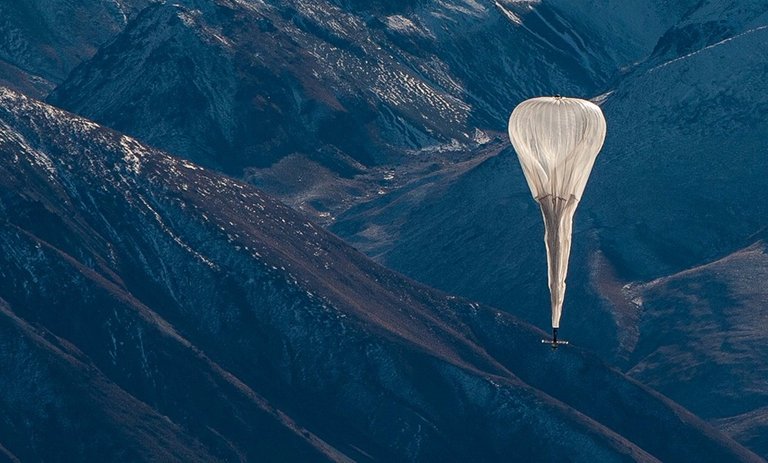 Source
All of this sounds great, but it still involves delivering all your traffic to Google and hoping that it will not use it for anything that jeopardizes your privacy or that it will not change your data usage policy unilaterally and will package them for sale ... in the best case, at least you have to have the faith that they will not be hacked or will present vulnerabilities as well known as those that have already happened with Facebook.
It is not the first time that Google faces a problem with privacy questioning, not only of its users, but also of any other person close to them ... It sounds very exaggerated, because it is enough to remember what happened with its Google Glass Project, which It even originated a "Stop The Cyborgs" campaign.

Source
It happened that the user of the glasses could take pictures of the people around him and a simple facial recognition system could provide information on the photographed person that the same person had shared on social networks. There was even fear that although users did not take photos, there was a change in the conditions of use and the company could activate the device and collect information on its own by taking photos with a time interval.
Maybe that is already being paranoid, but that possibility cannot be fully denied.

Source
A curious detail that I want to point out is that even today it surprises me that people are so scared that they recognize them or that other people have almost immediate access to their information, as you will see, it is the same people who voluntarily place their data , that is, it delivers its information as part of the records in different social networks, its contacts, its hobbies and everything that would allow us to establish profiles:
social,
economic,
psychological
or of any other type.
Perhaps because of this, a decade ago the fear that Social Networks were used by the different intelligence centers of governments and other not-so-visible forces was all alive, all to spy on and control people.