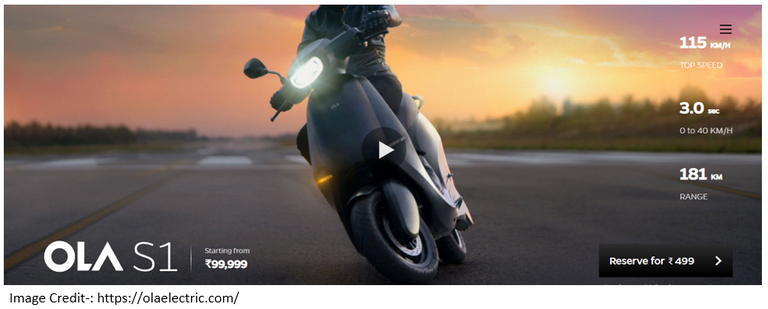 Increase in fuel price is a very important concern for middle class families in India because increase in fuel price increased price of daily used goods. .delivery boys those who are working in Hyper local delivery companies in India like Dunzo, Swiggy, Zomato etc. most of delivery boys left delivery job because companies has cut down pay on per delivery and simultaneously fuel price increased very rapidly in last one year. For middle class families & delivery boys electric vehicle is only solution to fight with fuel prices.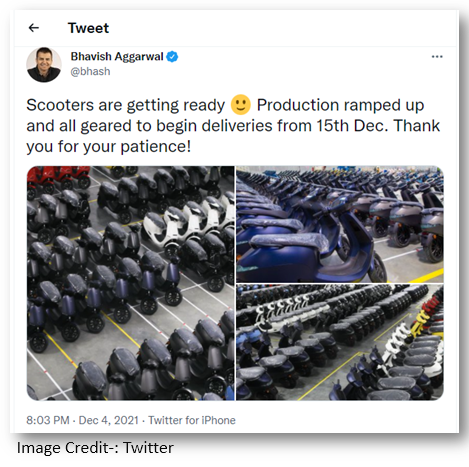 Ola electric is in news since its announcement because it is going to best electric scooter in term of mileage and charging station. Many people in India can buy electric scooter but they are hesitating because of lower no. of charging station but Ola have long term plan to setup charging and service station . in first year Ola have plan to open 5000 charging station in 100 cities. these charging station have fast charging capacity as compare to home.
Ola electric scooter CEO Bhavish Agrawal has announced via twitter that Ola will start distribution of Ola S1 and Ola S1 Pro from 15th of December 2021 those who have already booked. Prices of Ola S1 is around Rs.1lakh with mileage of 120Km in single charge. S1 comes with 2.98 Kw battery. Prices of Ola S1 Pro is around Rs. 1lakh with mileage of 180Km in single charge. S1 comes with 3.97 Kw battery. to drive on Indian roads both the scooter driver must have valid driving license. As in India if electric scooter speed is 25km/per out then rider does not need a driving license.
Ola electric setup a plant near Chennai and it is operational in full capacity to full fill the demand requirement.those who have booked Ola electric scooter are keenly waiting for its delivery.
If you like my work, Please Upvote, Follow, Reblog and Comment. You may also continue reading my recent posts which might interest you: