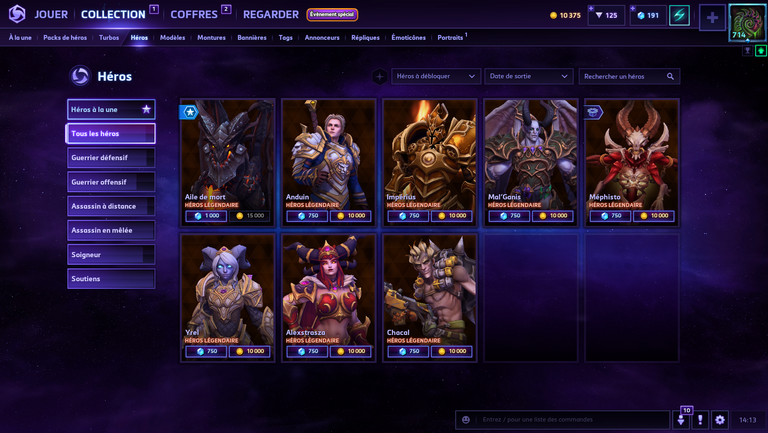 Nb: Seul Anduin est encore niveau 1 / Only Anduin is still level 1
Nb2: We have 10K gold coins, not 15K / Nous possédons 10K pièces d'or, pas 15K ;)
En tant qu'€cuyers vous avez la possibilité de choisir notre prochain héros Heroes of the Storm.
Vous pouvez voter sur Discord ou sur Steem
As €cuyers (name of our followers), you may chose our next Heroes of the Storm Hero.
You may vote on Steem or Discord.
Votes are valid until next HotS session / Les votes sont comptabilisés jusqu'à la prochaine session HotS
---
IGNET
Grandir ensemble...
Twitch : Site du Live
Youtube : Notre chaîne
Discord : Discuter ensemble (Oral et écrit)
Facebook: Notre page
Intrinsèquement lié à l'ECU, crypto sur steem.