Blockchain technology has revealed that interest of various industries and firms can be passed into a single entry system rather than focusing on banks. Before decentralized technology, the financial sector was heavily dependent on centralized banks as third parties which provides security and exchangeable medium for money but operated rather slowly with heavy fees. Therefore, blockchain disrupts this traditional financial routine, enabling parties and business men to perform cross border transactions without relying on banks.
Blockchain continues to enhance convectional industries through introduced innovations such as smart contracts and digitized assets. Smart contracts can be utilized by any established business, where concerned business is entitled to new capabilities in transferring and paying invoices without geographical limitations.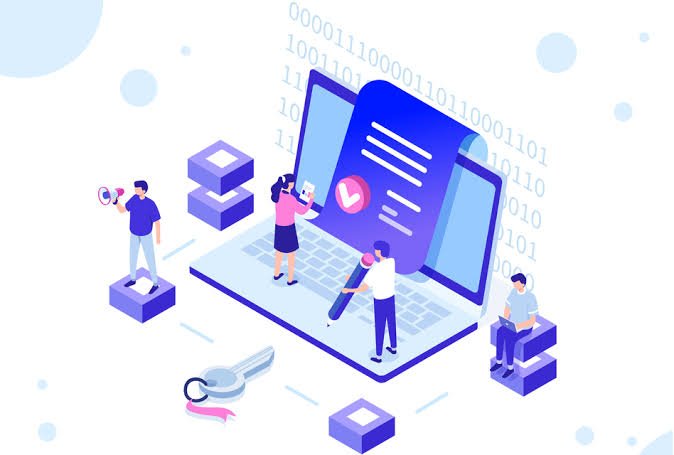 However, there is room for more improvement, which is why innovators have developed a new means for business to exploit from blockchain technology innovations. DAO (Decentralized Autonomous Organization) is the latest iteration from blockchain innovators.
DAO designed from smart contracts operates with aim of mitigating human tasks or inputs. It is recognized as a cost effective and fair business model which functions using network of smart contracts interconnected to automate it's capabilities. Any business can benefit from DAO model because it exposes the flaws of blockchain startups and centralized business, which ultimately protects the interest of concerned business without managerial supervision or salaries consideration.
As stated earlier, DAO model can truly benefit any interested business or blockchain project, thus several ambitious startups have incorporated this model into their activities. GEOMA DAO is an example of such new startup integrating DAO model to improve the economy.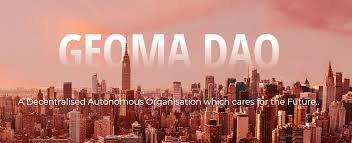 ABOUT GEOMA DAO
GEOMA DAO is a new innovative blockchain project with aim of revamping the social and wealth economy. GEOMA DAO operates as a decentralized network comprised of contributors who provides full support to the organization towards achieving the project's underlying goals.
The entire ecosystem is transparent, reliable and scalable, thanks to involvement of the DAO model. Thus, aim of remodeling the financial and social economy status will be attained by the project's corporate body that performs negotiations with governments, parties and firms associated with wealth distribution economy.
GEOMA DAO developers have initiated a strategy of achieving the project's aim on a faster and broad range through use of combined DeFi and blockchain DAO. These tools will provide essential solutions to problem of unfair wealth management. The project's attainable goal will also help to boost capabilities and development of Real Estate industry, Agriculture sector coupled with giving out consultant services to other innovative projects or companies interested in adopting blockchain DAO into their activities.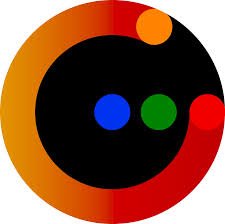 GMD TOKEN
GEOMA DAO ecosystem is built to function with the launched trademark token named GMD token. GMD is a utility token developed on Ethereum protocol and compliant to ERC20 standard. The token allow members to perform transparent and secure transactions across GEOMA DAO ecosystem and it will be offered to participants without an ICO (Initial Coin Offering).
CONCLUSION
The revolutionary DAO model and DeFi technology tools will enable participants of GEOMA DAO ecosystem to receive steady income from an improved wealth distribution economy, while providing access to transparent knowledge about transactions, financial resources, information and much more. GEOMA DAO offers a broad range of services within a decentralized framework that proves to be advantageous to different sectors and companies worldwide.
Official links to get more information :
Web: https://www.thegeomadao.com/
Twitter: https://twitter.com/thegeomadao
Telegram: https://t.me/geomachat
Linkedin: https://medium.com/@thegeomadao
Medium: https://medium.com/@thegeomadao
WRITER DETAILS,
Bitcointalk Username : Johnson Knight
Bitcointalk Profile URL : https://bitcointalk.org/index.php?action=profile;u=2326370;sa=summary
Wallet Address : 0x56D391aD6C5Fe4b4faee3FCF9C7D32D9BD2feeCA