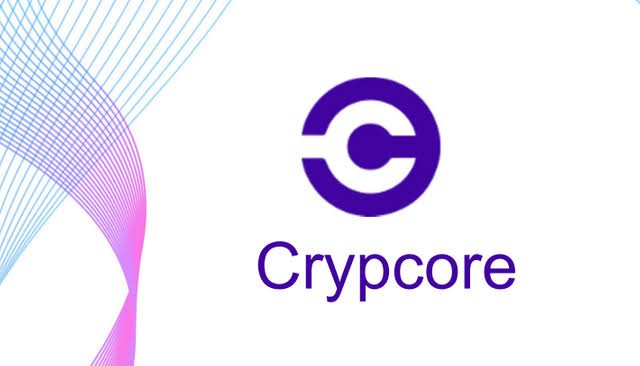 Blockchain and cryptocurrency continues to display exceptional qualities which have been declared by some researchers to be the ingenious challenger to existing financial system.
Overtime, utilizing cryptocurrency and blockchain removes financial obstacles, thus establishing a more efficient and transparent economy which influences more market activities and worth. With the increase in circulation of cryptocurrencies, creates more influx in demand and supply, thus cryptocurrency exchanges were built to offer traders access to various types of cryptocurrencies based on different policies, terms, fees and payment methods.
Numerous cryptocurrency exchanges exist in the cryptocurrency sphere, where each one have it's own unique aspects related to security, functionality, user interface and much more. These factors displayed by this exchanges perform specific roles in ensuring the cryptocurrency market grows and become more successful and transparent.
However, there are some key factors that pose as challenges to the adoption and continous development of crypto exchanges in the mainstream market.
SECURITY
A major problem in the current cryptocurrency market, which prevents the crypto revolution from progressing further. News of hacks have become a popular issue in the blockchain space, therefore users demand more protection over their funds and private information.
Technology has massively improved leading to an influx of sophisticated hackers and security breaching tools. Cryptocurrency exchanges without incorporated proper security measures are mostly prone to such attempts and attacks, leading to heavy loss in user funds and data.
LIQUIDITY
Liquidity serves as a vital factor for the cryptocurrency market. Lack of adequate liquidity can result in establishing an unstable environment that leads to delays and processing of trade orders as well as creates opportunities for price manipulation.
CREDIBILITY AND TRANSPARENCY
In most cases, several introduced ICOS attract investors and end up being unsuccessful or a complete scam. Cryptocurrency exchanges are advised to be more strict in evaluating and listing cryptocurrency coins and tokens. Thus, there is need for transparency, professionalism, reliability and accountable assessment, which ensures benefits and influence of blockchain remains strong globally.
Understanding the above challenges motivated some experts to create a cryptocurrency exchange named Crypcore exchange. Crypcore exchange offers necessary trading services suitable to cryptocurrency traders integrated with a stablecoin that generates profits for holders.
CRYPCORE EXCHANGE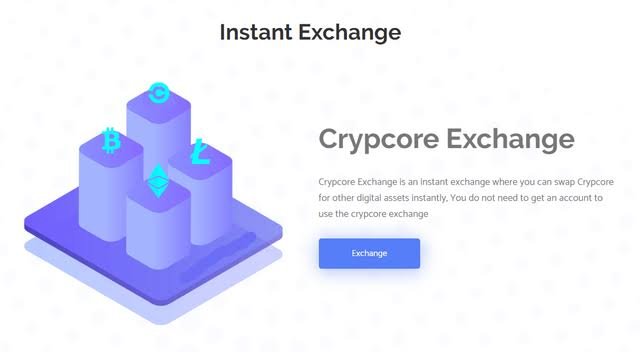 Truly amazing, founders of Crypcore developed the ecosystem via fork from Monero, hence Crypcore functions on cryptographically protected and anonymous cryptonote protocol.
Crypcore exchange was built to play a decisive role in directing the price of Crypcore stablecoin also referred to as CRYP. Managing the price of CRYP is achieved via incorporation of solvency equation. Using the equation, collateral collected on the exchange through charged fees ensures that Crypcore stablecoin price is determined by dividing the fiat money value of accumulated collateral by total number of issued CRYP.
This increases collateral stability of CRYP and continually adjusts value based on price volatility to generate more profit for owners. Coupled with the benefits of CRYP, Crypcore exchange is developed with Cryptonote protocol forked from Monero. It provides more anonymity, creates untraceable addresses for transactions and increases processing and transaction speed.
Leverage of Crypcore exchange guarantees that users are entitled to low transaction fees, thus users can perform payments and trading transactions for any choiced cryptocurrency at charged 0.1% fee. The exchange is also designed with a debit card feature to enable users purchase cryptocurrencies easily from anywhere on planet earth.
WHY BUILD A STABLECOIN?
Stablecoins have become a trend overtaking the cryptocurrency market by storm. Traders have experienced the benefit of stablecoin which involves the displayed characteristics of providing immunity against wild price swings.
Stablecoins are generally known as cryptocurrencies which are 100% pegged to valuable commodity such as Gold, ore, silver and so on.
Although, stablecoin can be used to handle the problems of volatility, it cannot be leverage as a good source of investment unlike traditional cryptocurrency assets. Therefore, Crypcore developers believe that creating a stablecoin that protects against volatility and serve as a source of investment is the right approach in the next stage of crypto revolution.
Crypcore stablecoin provides a dynamic change in the cryptocurrency market, where the
developers believe that unlike pegging stablecoins to fiat currencies creates a facade of stability with no real value, thus Crypcore guarantees stability via increase in collateral that will establish a genuine sense of stability and value, assuring more profits with volatility.
Cryptonote protocol, solvency equation and Crypcore exchange were developed to be the pioneers of Crypcore stablecoin valuation. CRYP units can only be mined and users are advised to make use of Crypcore wallet to ensure their CRYP funds remain secure and protected against hacks.
FINAL THOUGHT
The whole cryptocurrency space is buzzing with different startups and businesses with various ideals and objectives. Crypcore develops aims to stand out in this modern era by ensuring crypto enthusiasts make profit through unusual practice of creating a stablecoin that grows wealth and introducing a cryptocurrency trading platform, designed with Monero forked Cryptonote protocol, thus users are assured of more anonymity and security in their transactions coupled with low transaction fees.
For more details :
Website: https://crypcore.com/
Whitepaper: https://crypcore.com/crypcore_whitepaper_version_1.pdf
Telegram: https://t.me/crypcore_group
Facebook: https://www.facebook.com/Crypcore-106479097438958
Twitter: https://twitter.com/crypcore1
Reddit: https://www.reddit.com/user/crypcore
My Bitcointalk Username : Johnson Knight
Bitcointalk Profile URL : https://bitcointalk.org/index.php?action=profile;u=2326370;sa=summary
Wallet Address : 0x56D391aD6C5Fe4b4faee3FCF9C7D32D9BD2feeCA
Text Uniqueness 100 % : https://text.ru/antiplagiat/5e5f3766dcd97