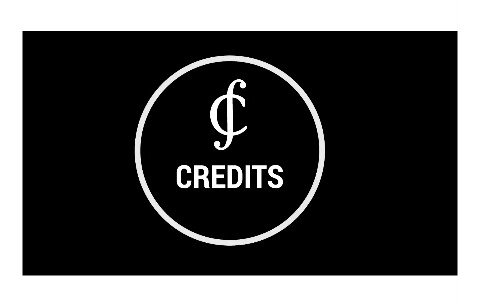 INTRODUCTION
The cryptocurrency space is immense and developing at an exponential rate at which the demand and supply of digital currencies have surged. Since the inception of blockchain and cryptocurrency, there have been noticeable evolution and changes resulting in transformation of the centralized system of financial transaction to a decentralized exchange of transaction and value involving digital currencies such as Bitcoin, Ethereum, Ripple etc. Significant benefits obtained from this transformation includes creation of smart contracts to record activities immutably, functions as a gateway for payment and transactions, solving various challenges encountered in working sectors and everyday lives, expanding the potential for businesses and so on.
Nonetheless, digital currencies with all it's beneficial qualities have started to exhibit some problems associated with traditional fiat system, which includes expensive cost of transaction, insufficient functionality of smart contracts, lack of proper speed, poor network capacity and much more. These challenges have become a bane to the cryptosphere and it's enthusiasts, thus a solution that is practical and useful has been provided via CREDITS PLATFORM.
EXCEPTIONAL SOLUTION GIVEN BY CREDITS
CREDITS platform, created to promote continuous evolution of payment and transactions, based entirely on a public blockchain, smart contract and CREDITS digital currency. CREDITS represents an excellent blockchain and cryptocurrency designed for the financial ecosystem, with capability to handle efficiently up to one million transactions per second without delay in just a matter of 0.01 seconds per transaction.
The CREDITS ecosystem functions as an open digital platform founded on blockchain with sophisticated technical improvements and capabilities, with associated fast transactions and cost effective in any operations per second. CREDITS 's team developed the platform to actualize the goal of being a decentralized medium for financial services, accessible to users worldwide, providing a meaningful means to bypass the challenges of centralized financial establishments and third parties, thus promoting growth and adoption of blockchain globally, especially towards the financial sector.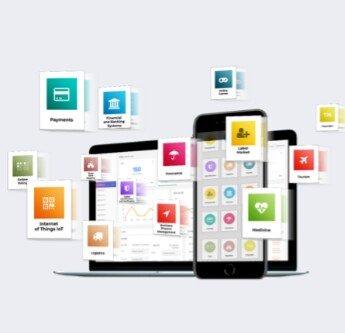 The ecosystem is powered by CREDITS cryptocurrency which plays the primary role of being the trademark currency of the system to allow users settle their payments and transactions. CREDITS currency serve some vital roles within the CREDITS platform which includes :
To enable users have access and purchase information from genuine intermediaries for services within the ecosystem.
Gurantees exchange of different values and currencies within the ecosystem.
Ensures smart contracts creates and effectively process operations.
TECHNICAL STRUCTURE OF THE CREDITS SYSTEM
Blockchain and DLT Public block are both leveraged to ensure the size of block used by CREDITS remains viable, dynamic and valid, where integration of Dpos and BFT Consensus algorithm helps to provide sustainable efficiency. The system integration with APIs guarantees that CREDITS platform supports Apps development and utilization of third party systems with smart contracts.
Crypto algorithm leveraged within the CREDITS system includes Symmetric Key Algorithm and Asymmetric Key Algorithm, as well as the utilization of flexible configured blockchain and CREDITS cryptocurrency ensures the platform accommodates up to one million transactions per second, which is immensely fast compared to other platforms in the cryptocurrency sphere.
PARTNERS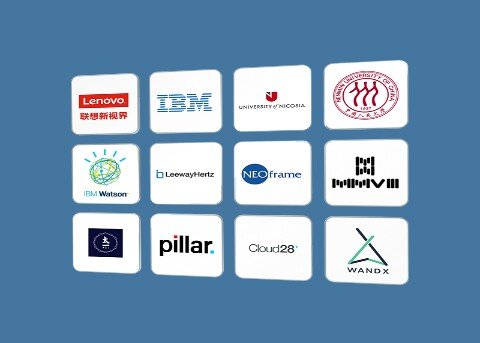 FINAL THOUGHT
CREDITS posses high standards and benefits best suited to provide solutions to the flaws of financial institutions and cryptocurrency ecosystem . The CREDITS team are professionals with years of experience in aspects of banking, blockchain technology, software development, community management and media,therefore with their combined efforts, goals and objectives pertaining to the project will be actualized.
Kindly use the links below for more information on CREDITS :
Website: http://credits.com
Whitepaper: https://credits.com/Content/Docs/TechnicalWhitePaperCREDITSEng.pdf
Twitter: https://twitter.com/CreditsCom
Facebook: https: //www.facebook .com / creditscom /
Telegram: https://t.me/creditscom
Reddit : https://www.reddit.com/r/CreditsOfficial/
GitHub : https://github.com/CREDITSCOM
Medium : https://medium.com/@credits
LinkedIn : https://www.linkedin.com/company/13370238/
YouTube : https://www.youtube.com/channel/UCD9jHWhwq4l03Yu5XnOPEhg?sub_confirmation=1
Instagram : https://www.instagram.com/credits_com/
Bitcointalk : https://bitcointalk.org/index.php?topic=3375263.0
My Bitcointalk Username : Johnson Knight
Bitcointalk Profile URL : https://bitcointalk.org/index.php?action=profile;u=2326370;sa=summary